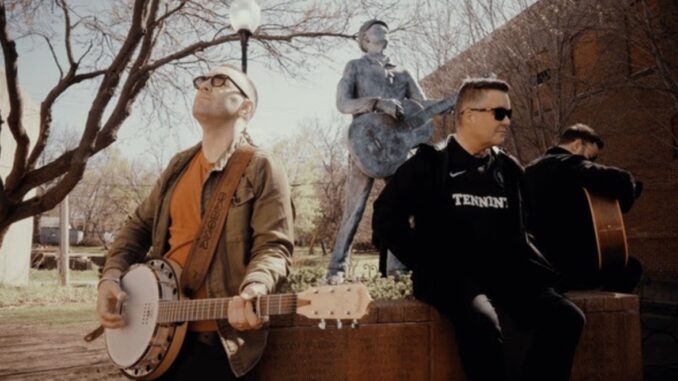 Dropkick Murphys have released a new video for the single "Two 6's Upside Down," off the upcoming acoustic album release, This Machine Still Kills Fascists
The Dropkick Murphys and their longtime producer Ted Hutt recorded the album at The Church Studio in Tulsa, just a few minutes from Woody Guthrie's birthplace and the modern-day Woody Guthrie Center.
The historic studio was founded by Leon Russell and was the original location of legendary Shelter Records. During the album sessions, Dropkick Murphys made a point to visit Woody's hometown of Okemah and walk the same streets Woody walked.Retreating to Woody's home state of Oklahoma to record the album had a powerful effect on the band and the creative process behind these songs.
Ultimately, Dropkick Murphys had so much material based on Woody's poignant lyrics that they recorded two albums, with Vol. 2 scheduled for release in 2023.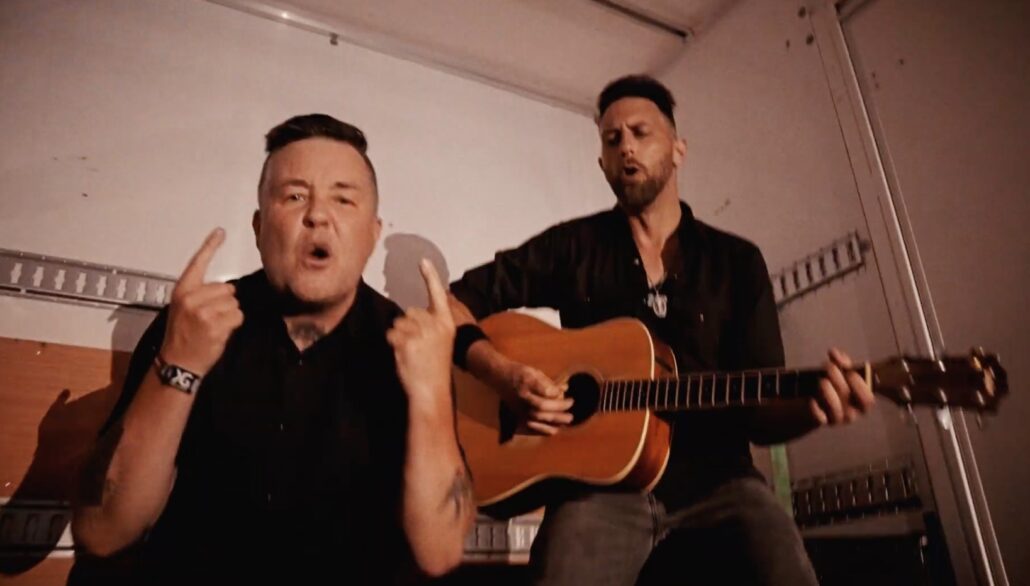 Watch the This Machine Still Kills Fascists album trailer here: https://youtu.be/bH_Zc8vX3zc
The band will launch their first-ever reserved seating theater tour– This Machine…Theater Tour–October 20 in support of this special acoustic album. Jaime Wyatt will be the main support on the tour – as well as joining DKM on stage for the duet "Never Git Drunk No More" – and Jesse Ahern will open the shows. Dropkick Murphys fall tour dates also include a few U.S. fairs in September and a headlining slot at Punk In The Park in Orange County, CA in November. Visit www.DropkickMurphys.com for a list of tour dates and to purchase tickets.
Dropkick Murphys – This Machine Still Kills Fascists band members are: Ken Casey (lead vocals), Tim Brennan (guitars, tin whistle, accordion, piano, vocals), Jeff DaRosa (guitars, banjo, mandolin, vocals), Matt Kelly (drums, percussion, and vocals), James Lynch (guitars and vocals), Kevin Rheault (bass).
Check out 'Two 6's Upside Down' video here:
For more on Dropkick Murphys, visit:
Website: www.DropkickMurphys.com
Facebook: www.facebook.com/DropkickMurphys
Instagram: www.instagram.com/dropkickmurphys
Twitch: www.twitch.tv/dropkickmurphys
Twitter: www.twitter.com/DropkickMurphys
YouTube: www.youtube.com/DropkickMurphys