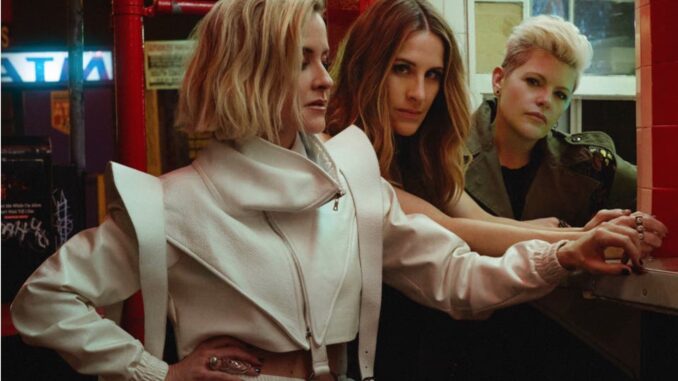 By DAN MACINTOSH
If all you know about Gaslighter, the new album by The Chicks (formerly Dixie Chicks), is the song – and overly social justice warrior-y accompanying video – "March March," you might assume this act's latest music is as woke as the trio's newly politically correct moniker. And you'd be wrong. At least partially so. No, this doesn't mean it's the polar opposite, akin to a lot of aural confederate flag waving music. Instead, Gaslighter is mostly a heartbreakingly beautiful breakup album, and mostly apolitical. 
This means The Chicks' latest music is so good, so powerful and so universal, even a George W. Bush voter will love it. The album's title track directly addresses Natalie Maines' recent divorce from actor Adrian Pasdar. Maines pulls no punches with its lyrics either, repeatedly calling Pasdar a liar throughout the song. The term 'gaslighter' is taken from the movie 1944 Gaslight.  To 'gaslight,' is to manipulate another person psychologically to the point where that other person begins to question his/her sanity. Clearly, Maines' reasons to her divorce go much deeper than mere irreconcilable differences. 
 "Sleep at Night," which prominently utilizes Emily Strayer's banjo plucking, making it one of the country-iest songs on the album, continues Maines' rightfully scorned woman rant. With its lyric, Maines can't comprehend how her ex can even sleep at night after cheating on her and trying to cover up this bad behavior with lies. Although this set of songs doesn't tell a complete linier story, Maines' boat (and activities that take place out on the water, which are directly referenced on one titled "Tights On My Boat") return again and again within the album's lyrics. Maines spares no details with "Sleep at Night" when she sings, "My husband's girlfriend's husband just called me up/How messed up is that?" She's spilling it all out because, as she tells us later in the same song, "You're only as sick as your secrets."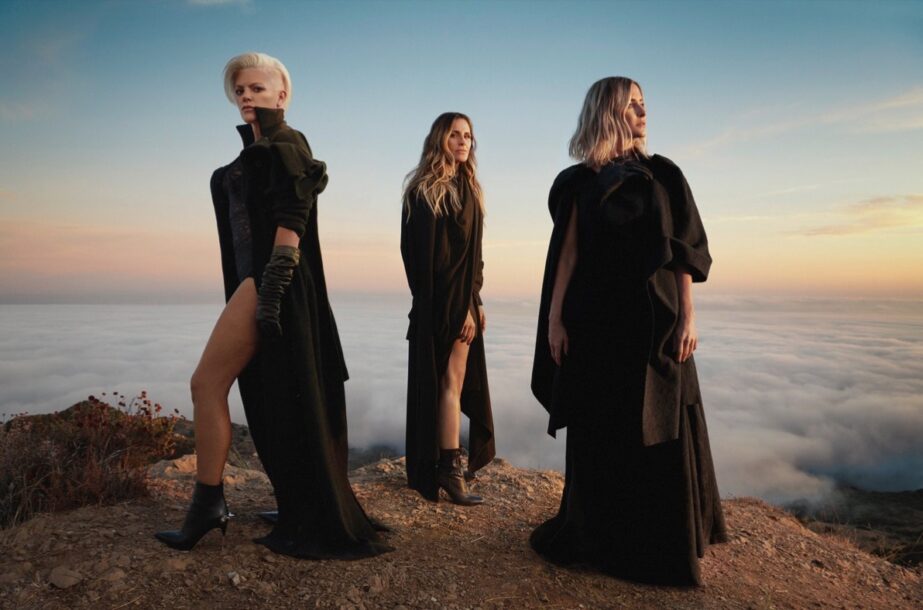 Then there's the song's verse about a nightmare SoCal concert. "Remember you brought her to our show  at the Hollywood Bowl/She said, "I love you, I'm such a fan"/I joked you can love me as long as you don't love my man/There's nothin' funny about that." Ouch! This song is the sound of a woman in pain, which is why Gaslighter is so heartbreaking. Maines' willingness to transform 'tell all' details into art, is what makes this album so compelling. 
Yes, this album was produced by Jack Antonoff (who has notably also produced pop stars Taylor Swift, Lana Del Rey and Carly Rae Jepsen), and no, this first studio release since 2006's Taking the Long Way does not mark any kind of sonic return to these country star's country music roots. Instead, the bigger news here is the dramatic story it tells, rather than the style in which it is told. Maines, Strayer and Martie Maguire come off as being on the right side of history, socially active-wise, but with this album, the trio had far more personal tales to tell. 
The Chicks might no longer fit the mold of upstanding country music stars (if they ever did in the first place), but with this album's gut-wrenching honesty, the act is creating music far more real than most mainstream country radio playlists allow. Welcome back, Chicks, we so need you now!