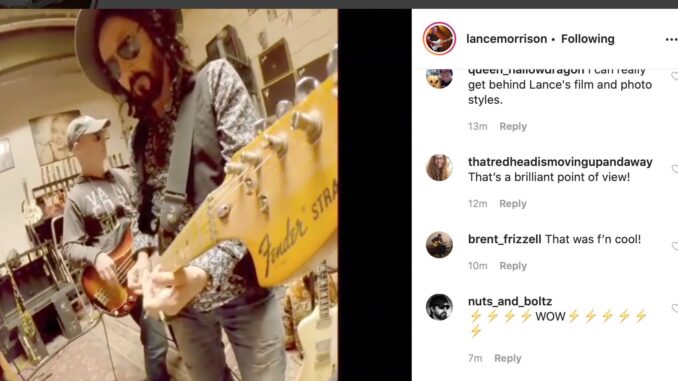 By DONNA BALANCIA
Mike Campbell and The Dirty Knobs made a rockin' slide-guitar video that is sure to get the fans moving.
You could call the genre of music on this one "industrial-swamp blues," with Campbell using his slide guitar in a cinematic fashion, chompin' gum, and really having a helluva time. The video was uploaded to Lance Morrison's Instagram account.
Read more about The Dirty Knobs here.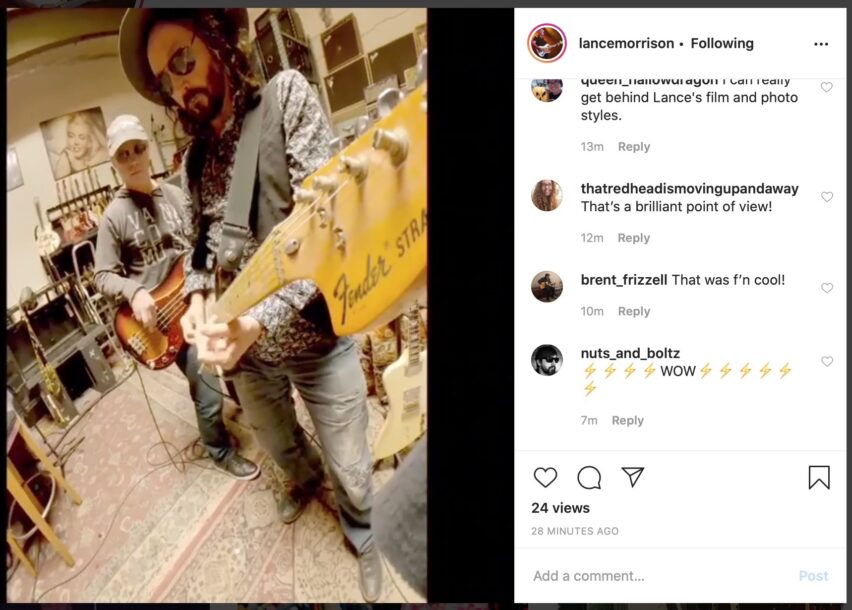 The Dirty Knobs is comprised of Campbell on vocals and lead, guitarist Jason Sinay, Matt Laug on drums and Morrison on bass. They even have little nicknames for each other, with Mike known as "Gator," guitarist Jason known as "Ape," drummer Matt is "Swampfox," and Lance is "Crawdaddy."
The Dirty Knobs release their album Wreckless Abandon on March 20. 
Watch The Dirty Knobs video here: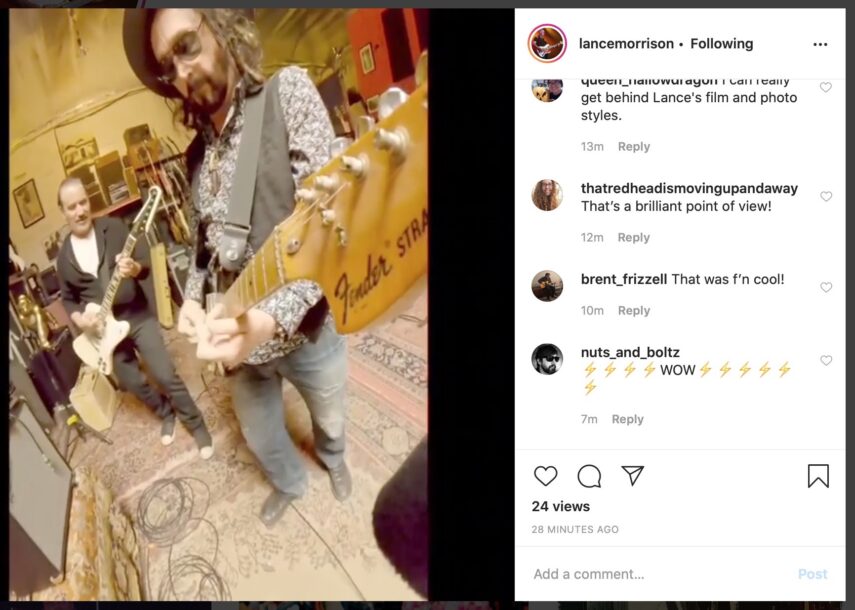 The band is sounding good and will be in San Francisco on April 7 and at The Troubadour in LA on April 10.
The Dirty Knobs on Tour
March 10—Minneapolis, MN—Fine Line Music Hall
March 11—Chicago, IL—Park West
March 13—Indianapolis, IN—The Hi Fi
March 15—Nashville, TN—Brooklyn Bowl (Opening Weekend)
March 17—Alexandria, VA—Birchmere
March 18—Philadelphia, PA—World Café Live
March 20—Ridgefield CT—Ridgefield Playhouse
March 21—Derry, NH—Tupelo Music Hall
March 23—Boston, MA—Brighton Music Hall
March 26—Brooklyn, NY—Brooklyn Bowl
April 7—San Francisco, CA—The Independent
April 10—Los Angeles, CA—The Troubadour
April 14—Boulder, CO—Fox Theatre
April 15—Denver, CO—Bluebird Theatre
April 17—Dallas, TX—Blue Light
April 18—Austin, TX—Antone's
April 21—Houston, TX—Warehouse Live
April 24—New Orleans, LA—One Eyed Jacks
April 26—Gainesville, FL—High Dive
April 28—Tampa, FL—The Orpheum