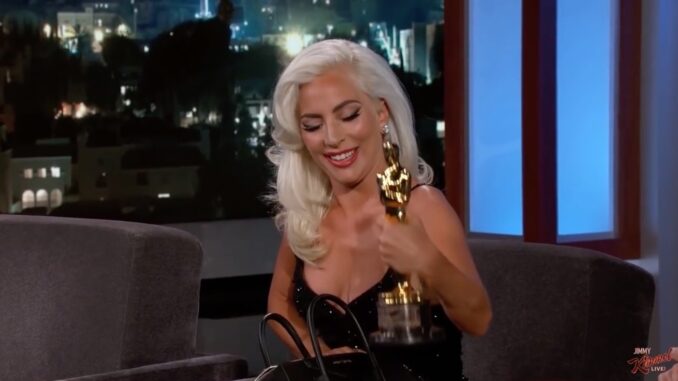 Watch New 'Encore' Footage from 'A Star Is Born'
By DONNA BALANCIA
Lady Gaga made an appearance on "Jimmy Kimmel Live!" and squashed rumors that she and Bradley Cooper are more than just friends.
Gaga told Kimmel that winning the Oscar was a dream that she achieved through hard work. She even brought her statuette along, and set it down on the host's desk.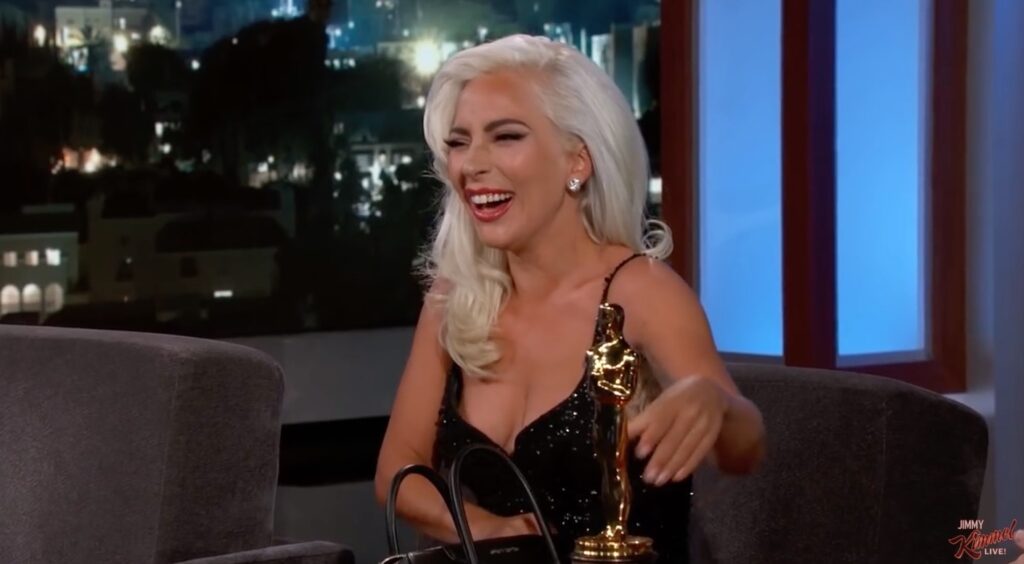 "It's just been incredible," Gaga said. "I swear when we won it was like my whole artistic journey flashed before my eyes and I instantly saw myself sitting on my stoop of my studio apartment in New York City on the concrete with my keyboard next to me trying to figure out how I'm gonna lug my keyboard —  again — up my walkup. It's incredible. This was hard work. I said it in my speech and I'll say it again. If you work hard and you don't give up you can do anything."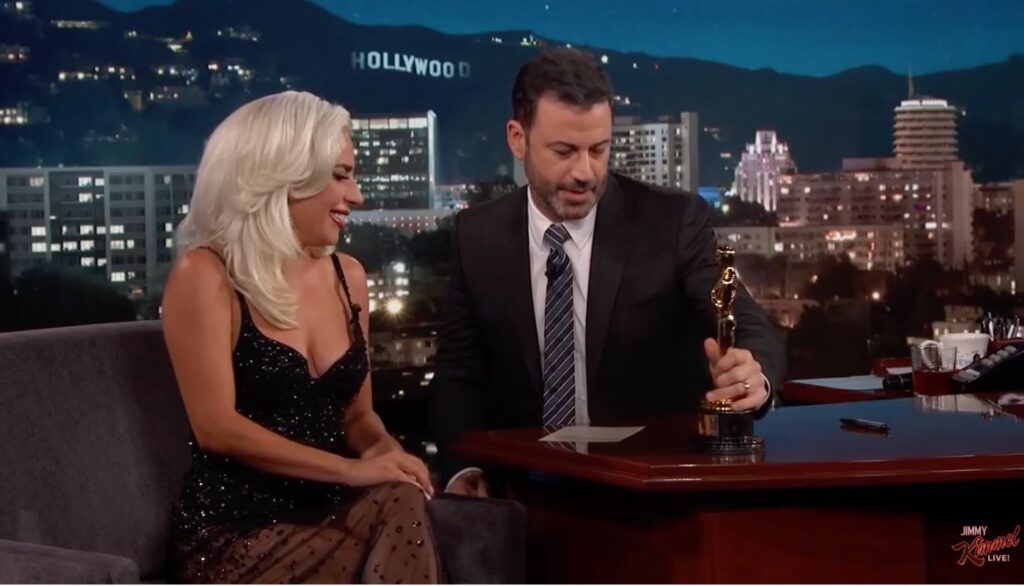 Kimmel, like many people who watched the performance said he thought it was love.
"You had such a connection with Bradley, that instantly, and I guess this is a compliment, that people were saying 'They must be in love.'"
Gaga responded: "First of all, social media quite frankly is the toilet of the Internet and what it has done to pop culture is abysmal," Gaga said. "And yes people saw love. And guess what, that's what we wanted you to see. This is a love song, 'Shallow.' The movie 'A Star Is Born,' it's a love story. We worked so hard we worked all week on that performance.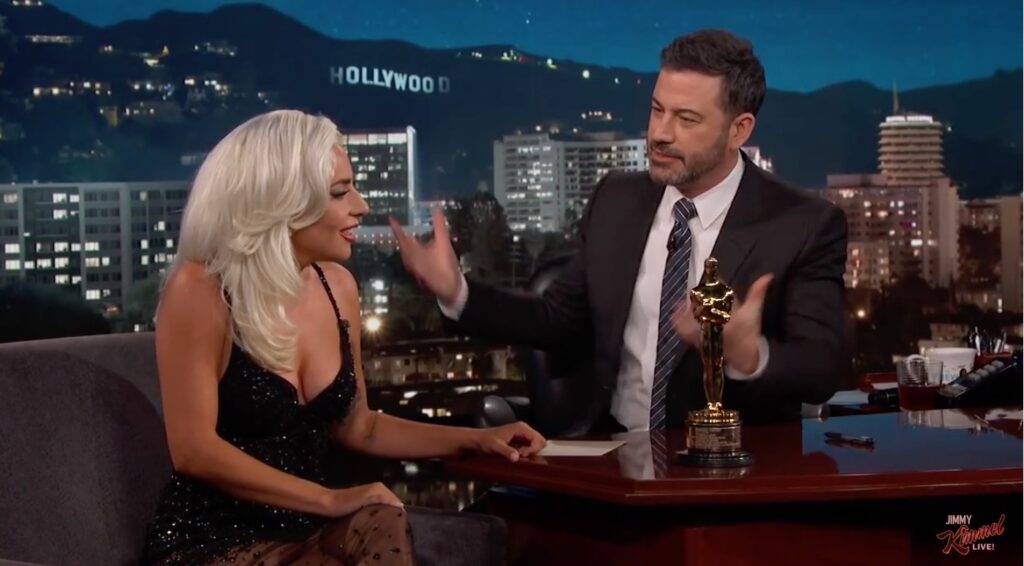 "Bradley, who you know I never relinquish control with a live stage performance and I've done a million of them. He directed this film and directed all the musical moments in the film. And he directed 'Shallow' the moment in the film, I knew that he had the vision for how it should go. I was like, 'What do you think, Bradley?'  Everything that you saw the way it was shot the way they pushed the piano out the way they put the piano together. All of it it was all him. … From a performance perspective it was so important to both of us that we were connected the entire time."
Watch Lady Gaga on Kimmel here: