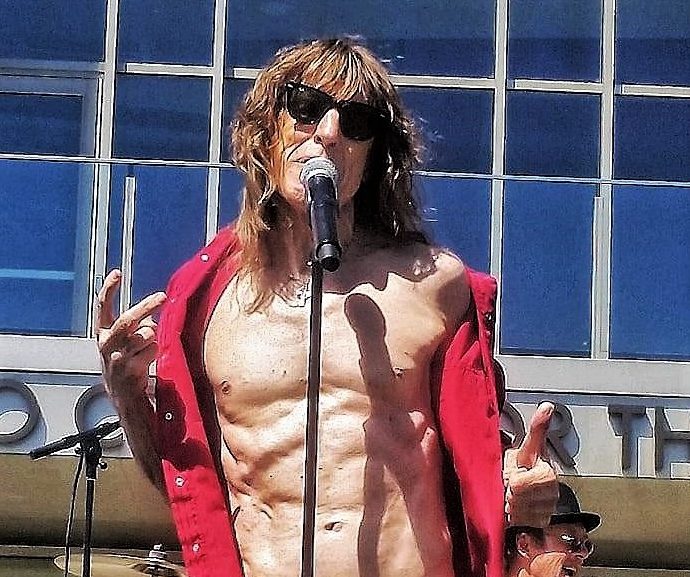 Tom McLoughlin: 'Fifty Years Later We Are Living The Dream'
By CRAIG HAMMONS
Sometimes you find rock and roll and sometimes rock and roll finds you.
I got up early on this Sunday morning, grabbed a cup of coffee and checked my Facebook page.   I saw a listing for the Muscochella Music and Arts Festival at Chapman University and as I scrolled down I saw The Sloths were playing at 2 P.M.  The Sloths are a band whose reputation precedes them and has never left them for almost 50 years.  I have heard so much about The Sloths and now I will have the chance to see them live in Orange County on a Sunday afternoon.  I was freaking out and was ready to rock.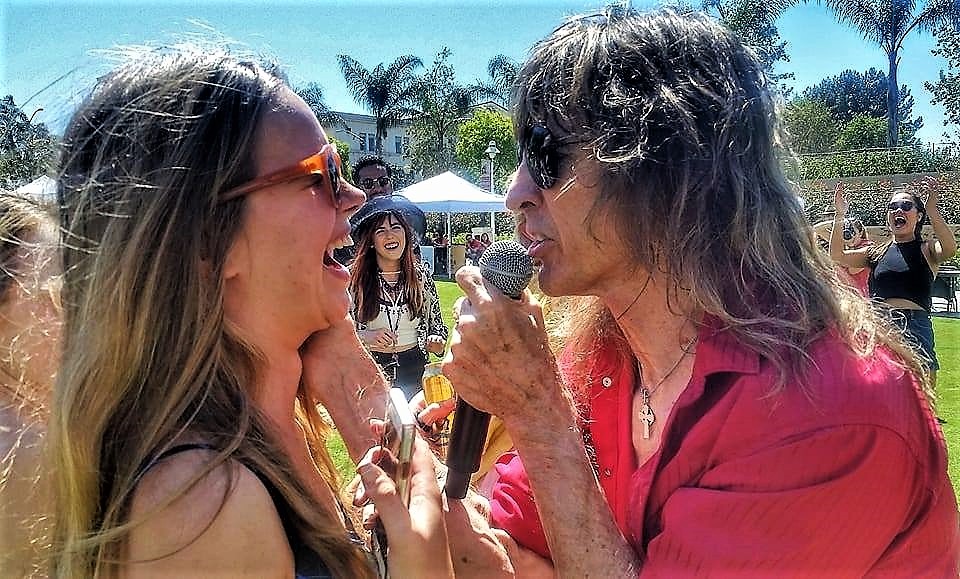 When I got to the festival a light jazz band was playing some funky grooves while everyone leisurely relaxed on the grass between the two stages.  Next up was a folky cat that was playing a George Strait song which forced me to evacuate the area for a short time.  As I wandered back I saw the Sloths setting up.  I went over to the stage and saw my buddy Rik Collins (Wooly Bandits, Motobunny, and The Seeds) who is now playing guitar and bass for The Sloths.  I told him how excited I was to be able to see a band that was part of the early rock and roll revolution of the '60s.  He said "You are in for a really good time".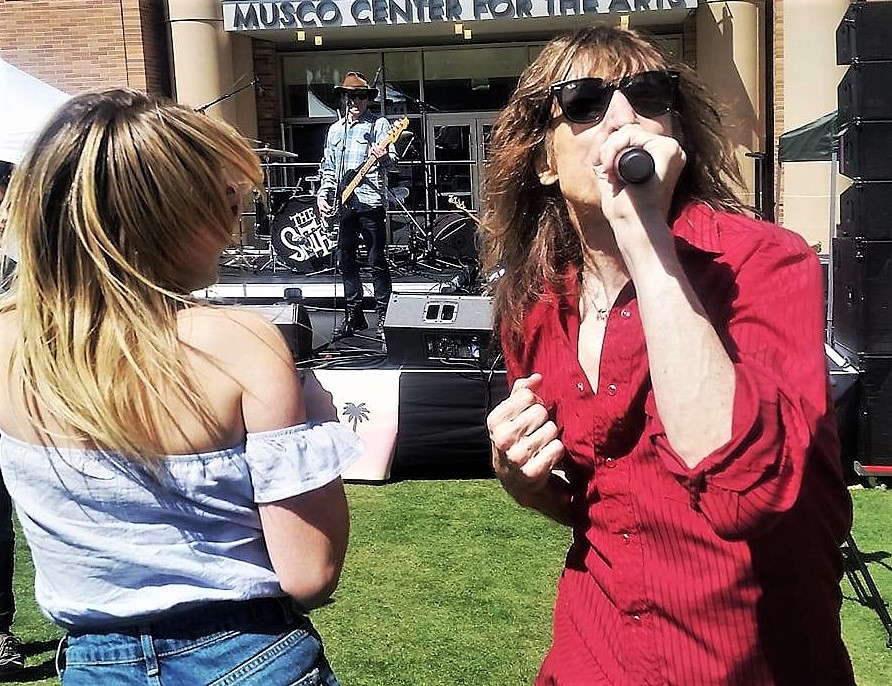 The stage was set as these rockers came out of the garage to play in the broad day light to us eager and privileged fans.   The Sloths started with "7 and 7 Is," a song that paid tribute to one their early influences Arthur Lee and Love.  Next up was the toe tapper "A Cutie Named Judy" originally done by Jerry "Boogie" McCain.  Lead singer (as well as film professor and director)  Tom McLoughlin was already in full tilt rock and roll mode working the stage like it was 1965 and whipping the crowd into a frenzy.   The next song "Never Enough Girls" was originally written for Joey Ramone.  The Ramones did record a version but Joey was never able to lay down the vocals.  The song was offered to The Sloths and they made this infectious track their own.  Once you hear this song you will never get it out of your head.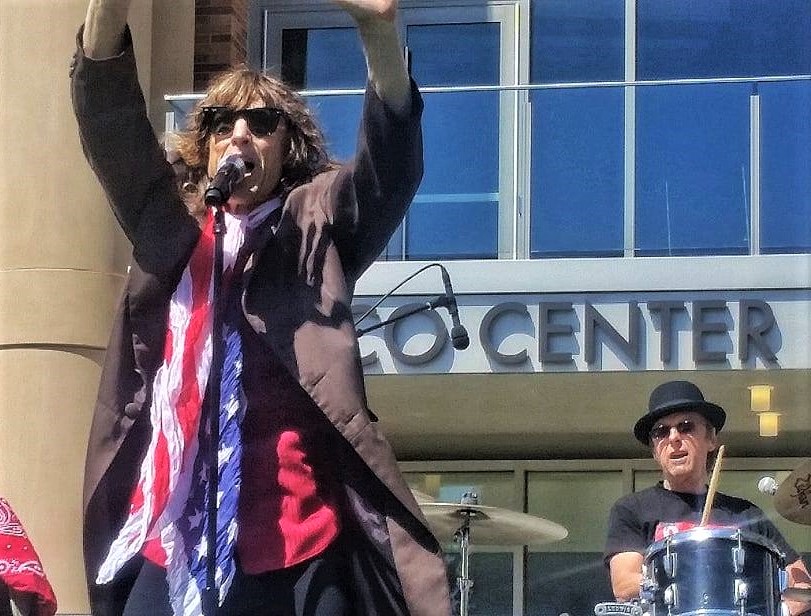 New Album 'Back From The Grave'
The Sloths played most of the songs off their new album that was 50 years in the making titled, The Sloths: Back From the Grave.  It was now time to take this party to the people and Tom McLoughlin jumped into the audience to sing their song "Lust."  We all started dancing around him in sort of a hippie communal kind of way, feeling the music inside where it feels so good.
Tom, who also teaches film at Chapman University returned to the stage to address the crowd of almost all college students.  He said "we all have dreams and what happens after you all get out of this place is to never give up your dreams, sometimes you do a bunch of other stuff like get married, have kids, get a crappy job and then somehow by God's crazy sense of humor it turns around and you get to get to do what you always wanted to do.  It happened to us up here 50 years ago we had the dream and 50 years later we are living the dream."  Tom should do the commencement address for this year's graduating class.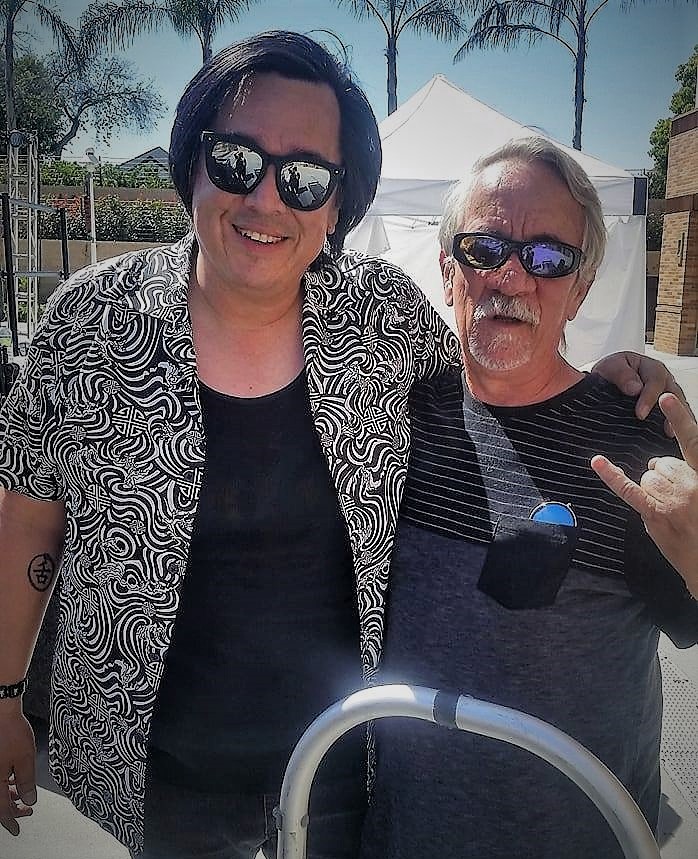 The Sloths are all solid musicians.  Original founding member Michael Rummans (singer, songwriter, guitar and bass) has never left the garage and plays with a vengeance and appreciation of the music that mean so much to his life.  New lead guitarist Ruben De Fuentes has played with Blue Cheer and Steppenwolf took some incredible leads.  He may be quiet on stage but unleashes supreme shredding when it is time to shine.  Drummer Ray Herron keeps the beat going and keeps these boys on track.  We are all blessed that after all this time these 60's rockers found each other to reunite the passion and power of The Sloths.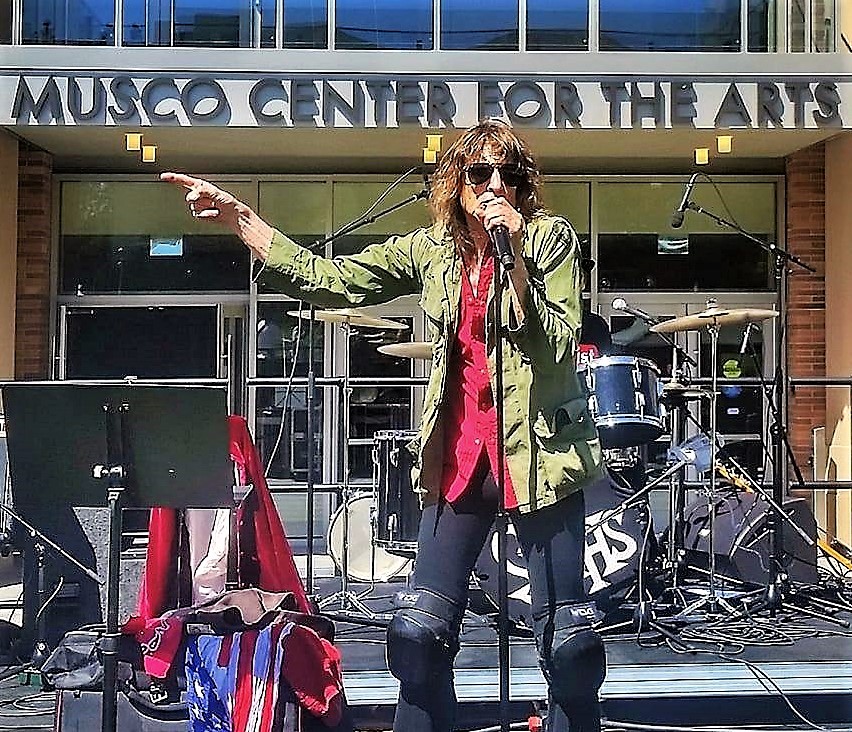 The clock was ticking and it was now time to play the song that first put them on the map "Makin Love."  This song is considered a true 60's classic and has just been re-released on 7 inch vinyl for record store day.  The crowd ate it up even though most probably never even heard it before.  Without stopping they went right into their closing number "Gloria" by Them. The Sloths had one more number to do but due to time restraints had to close out their set.  The small but mighty crowd cheered as these 60's icons said "goodbye."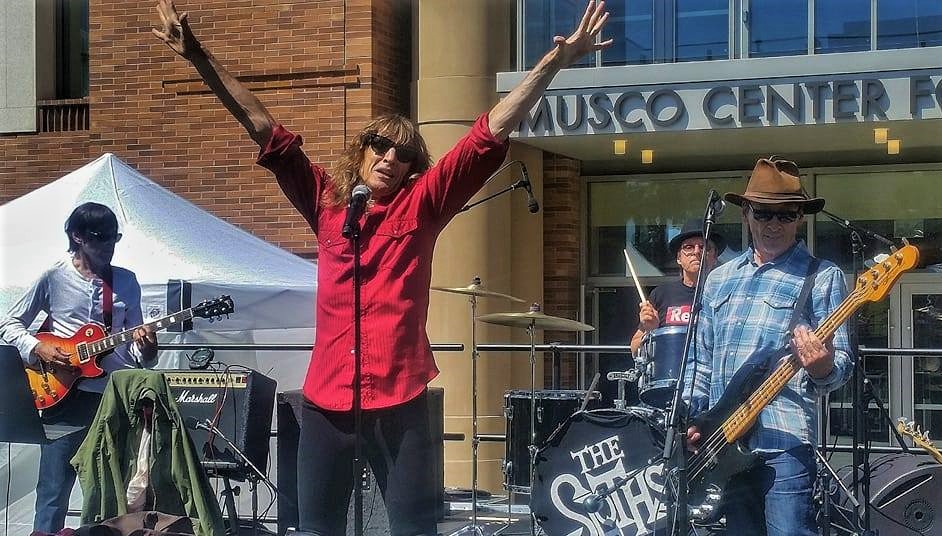 This is the dawning of the age of The Sloths.  They are back after all these years and deserve all the respect and recognition that comes their way.  Go buy the new album, go see them live, go online and read their story, dance and have fun.  You can thank me later.   But most of all remember to live your dream.  The Sloths did and you can too.