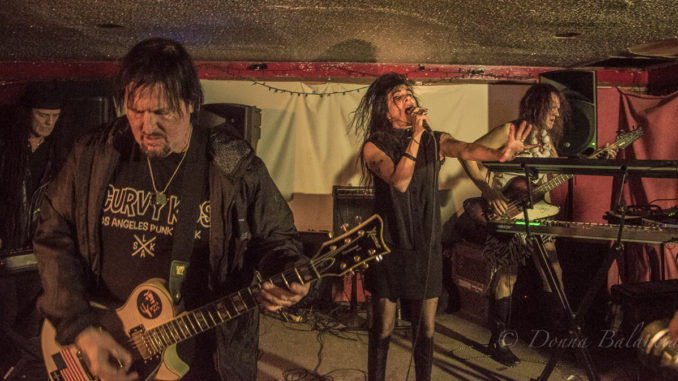 By DONNA BALANCIA
It's been a few good nights at Cafe Nela, the Dave Travis-owned punk rock establishment on Cypress.  There's been family galore in the hot spot, including Dave's sister Abby of Sumo Princess and the Lalli family who celebrated birthdays, cooked out, and played some good ol' soul-stirring punk.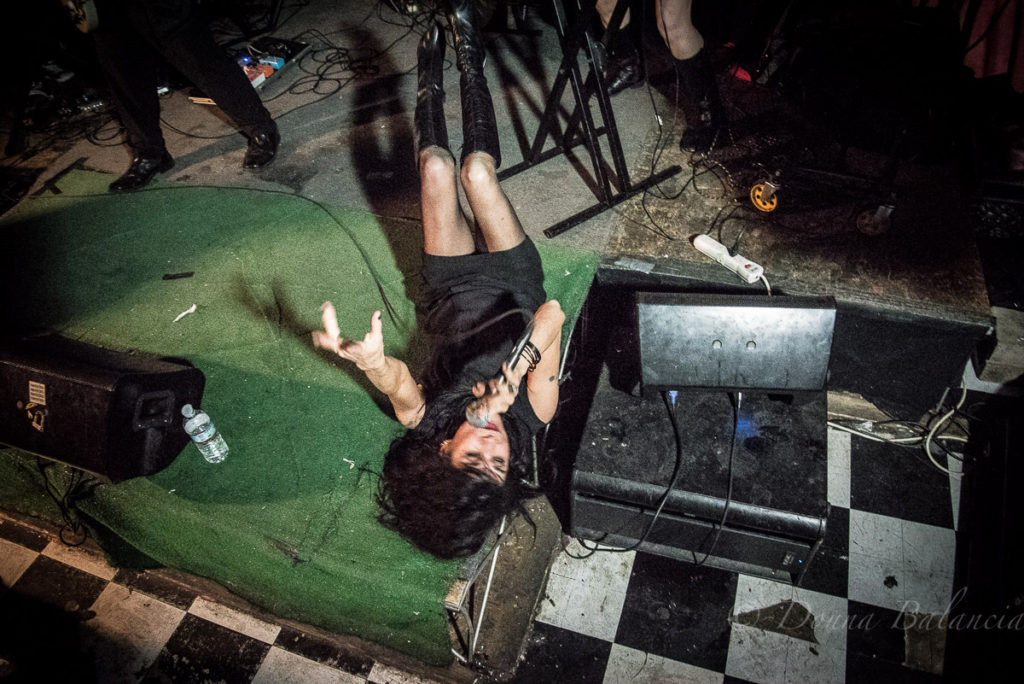 The bands who play at Cafe Nela range from the unusual to the sublime as Spirit in the Room, Gitane DeMone, Minority Whip, Emily Malloy, Great Sadness, All Souls, Damon Robinson, Interceptors, Big Pig and Sumo Princess are among those who brought the right stuff recently.
Giving praise and props at once to Gitane DeMone Quartet is a must as this group of musicians makes punk look easy when everyone knows that could not be further from the truth.  It's a good career for Gitane, whose lovely and demure appearance changes to wildcat on stage. Gitane prowls and point, screams and coos like a windstorm that has been unleashed on the unsuspecting audience.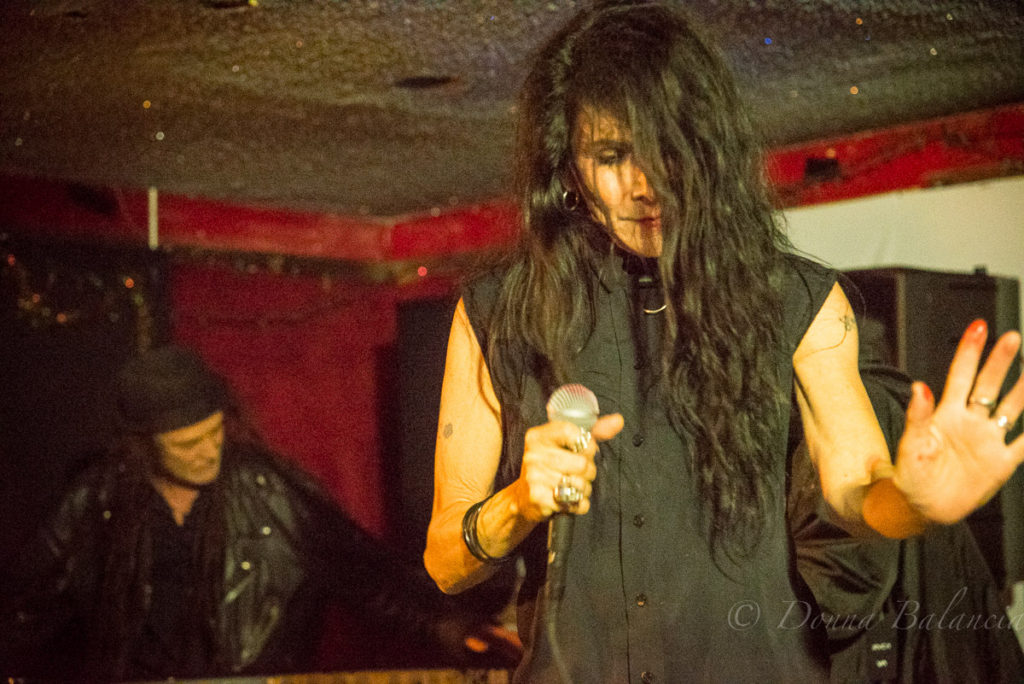 She has seen some players come and go and she is still standing and doing much more than that.  She leaps, bends and swings her long gleaming black hair in front of her face, her gesticulations capturing all that's wrong — and right with the world. Gitane drops to her knees, imploring the fans and then falls completely to the ground.  And then she leaps back up and hops around in a straight-backed robot dance.  It's a pleasure to hear the avant-garde music that goes with this act and as she said, "It's no act, it's just us."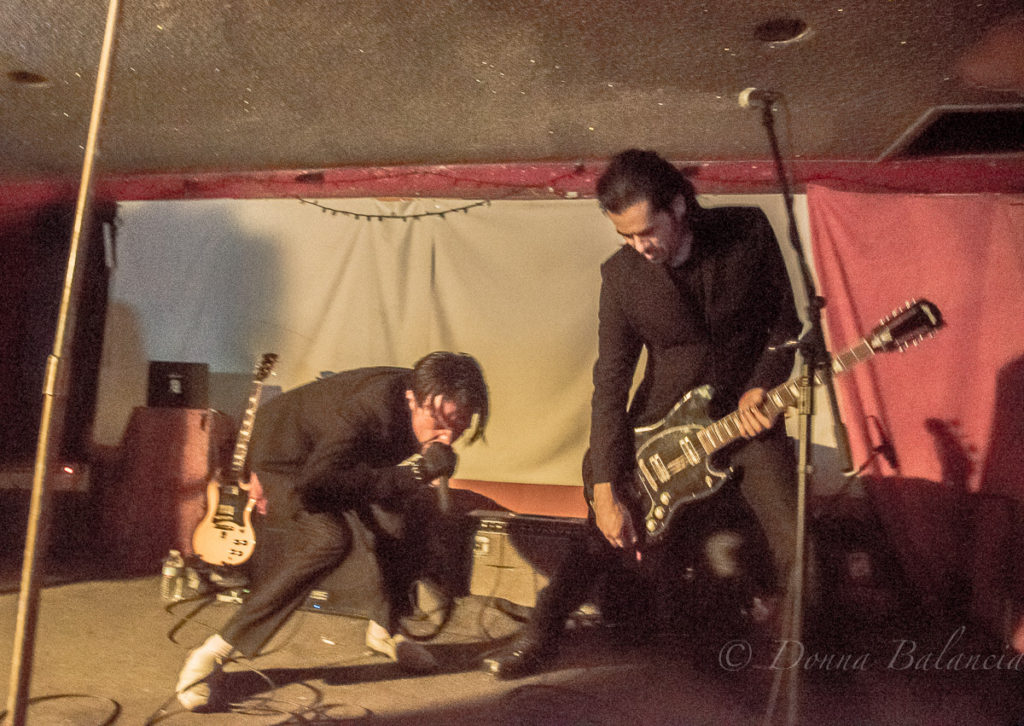 Spirit in the Room at Cafe Nela
Spirit in the Room seems like family at this point, as the guys are as familiar as family can be. The good natured attitude is a pleasure when the music's over but when this band is on stage it is some dark and scary business. Frontman Dennis strangles the microphone, hurling words of fire and screams into the crowd.  It's a physical band, whose actions go from quiet and mellow to sudden outbursts and howls of rapid-fire mic-clenching lyrics.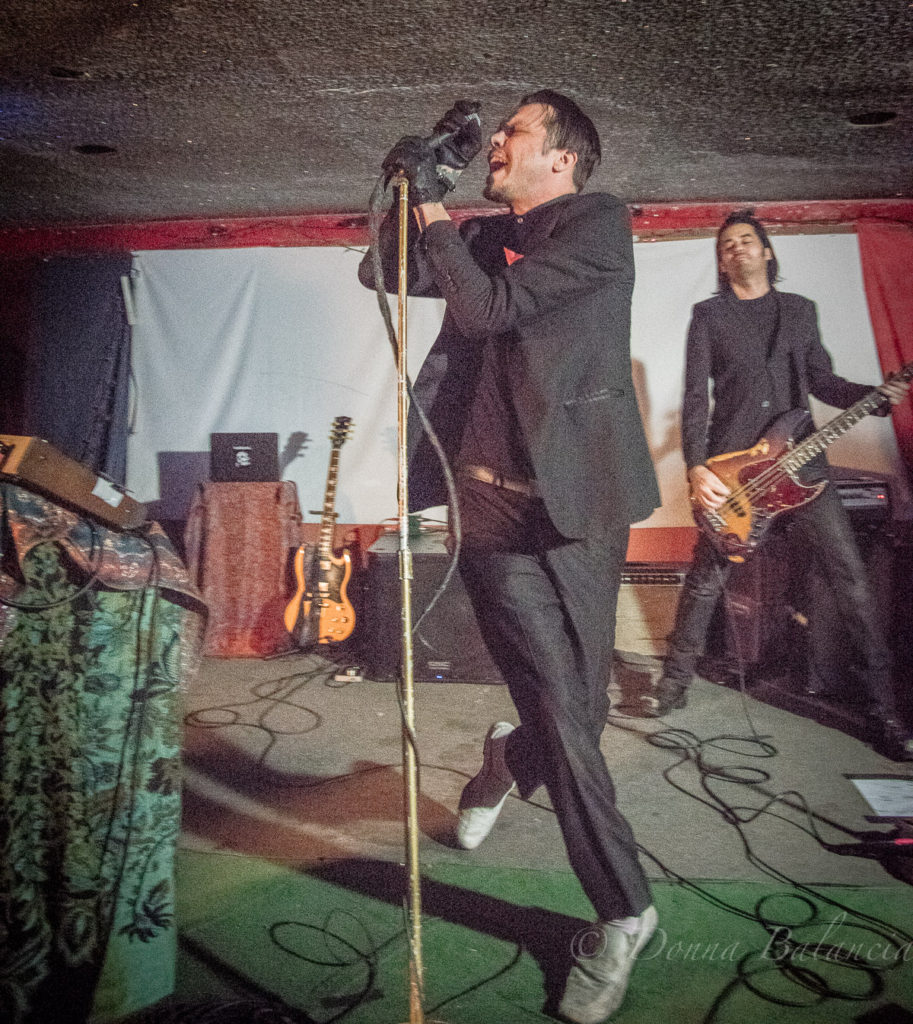 The Great Sadness
Great Sadness has a style all its own as the duo keeps a reputation for bringing a strong performance if not a bit unexpected.  Cathy Cooper plays a heck of a guitar and Steven McNeely is the drummer extraordinare.  The band's got a new cool white vinyl LP and it's worth a listen and a purchase.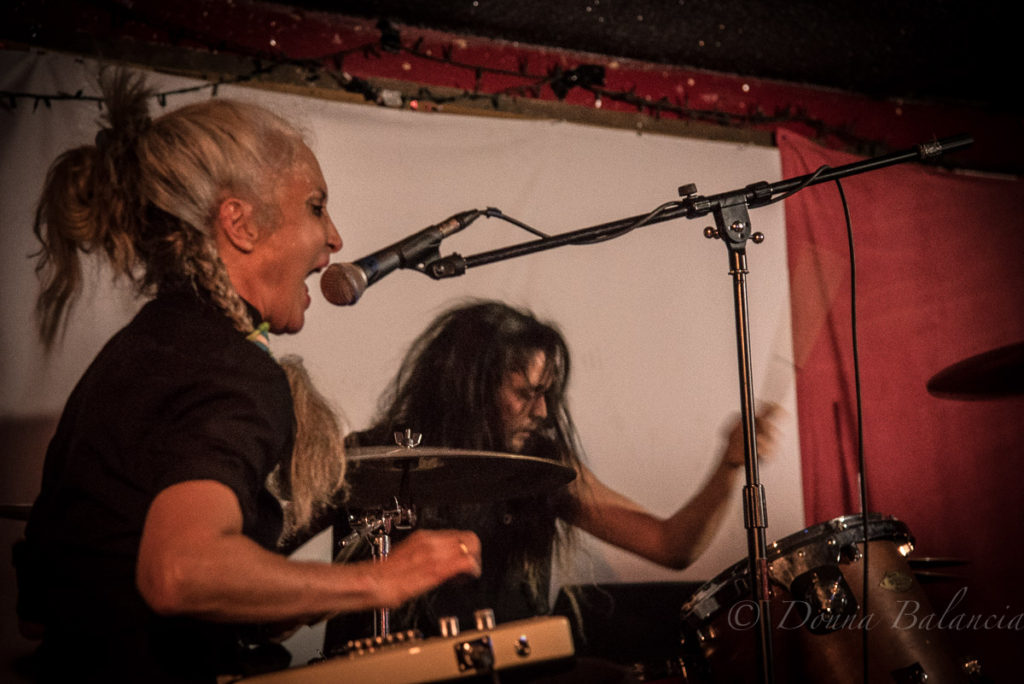 Sumo Princess
Sumo Princess is a duo comprised of badass bassist Abby Travis and drummer Gene Trautmann, both of whom have impressive credentials having played with Eagles of Death Metal and Queens of the Stone Age, respectively, in addition to many more bands.  Abby is a pistol, cracking jokes during the few quiet moments between avant garde songs and her falsetto opera style voice.  Trautmann's drumming is precise and wildly physical and together, the duo has a unique and surprisingly easy on the ears style.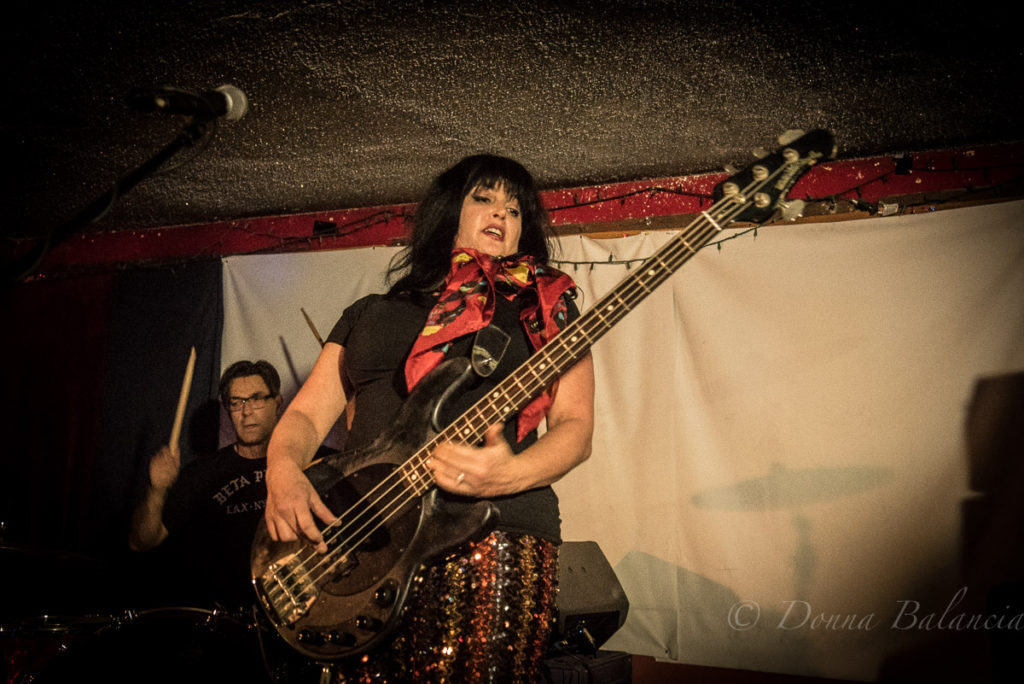 Big Pig
Big Pig is a dynamic punk duo which paved the way for Sumo Princess last night has an "in" with the punkers.  Dino Von Lalli is on guitar and voice while Benny Macias is on the skins.  Mario Lalli, Dino's dad from Fatso Jetson was celebrating a birthday and Illiana cooked up hot dogs for everyone to celebrate.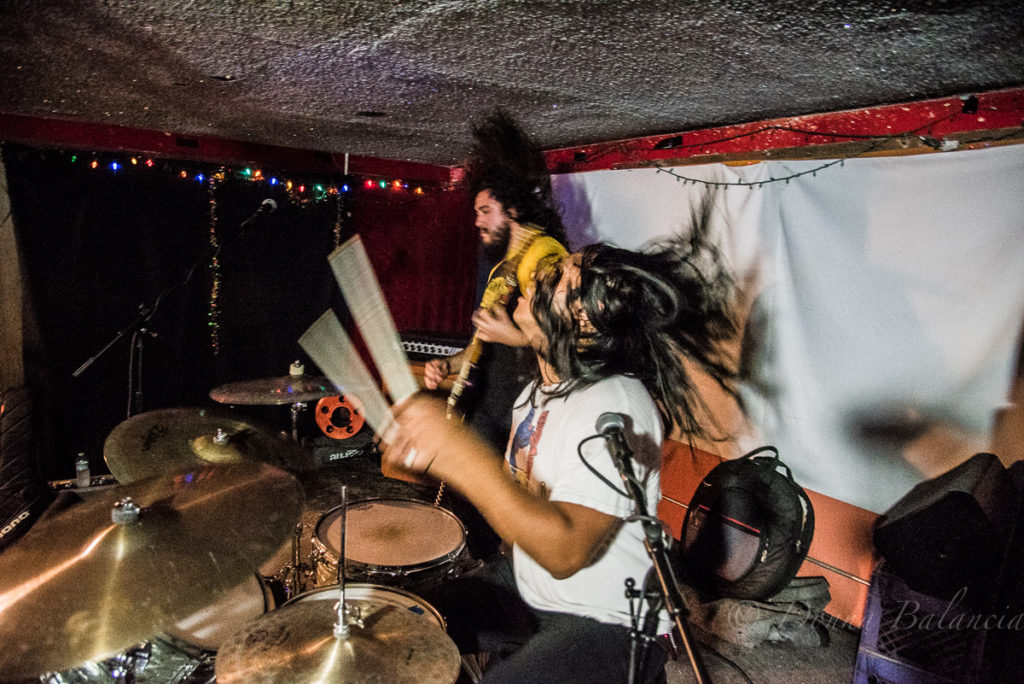 Photo Gallery from Cafe Nela