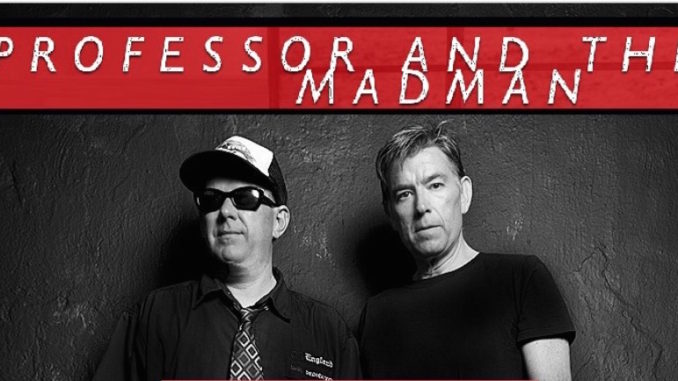 Professor And The Madman at Viper Room, Alex's, Redwood
By JOHN DALY
Punk band, Professor And The Madman, will play a mini-tour of five Southern California dates supporting the new album Disintegrate Me.
The group performs at The Viper Room Thursday, Alex's Bar in Long Beach on Friday, The Anchor Bar in Costa Mesa on Saturday, The Redwood on March 8 and House of Blues Anaheim on March 18.
Check out the new video for Professor And The Madman, called "Space Walrus"
The co-frontmen for Professor and the Madman are Alfie Agnew (The Adolescents, D.I., local punk cover band The Critens) and Sean Elliott (D.I., Mind Over Four, The Critens). PTM's studio lineup has Alfie and Sean backed by the rhythm section of Rat Scabies (ex-Damned) and Paul Gray (current bassist in the Damned, ex-Eddie & the Hot Rods, Johnny Thunders, UFO). Since Rat and Paul live across the pond, for live dates Alfie and Sean are backed by Frank Agnew (Social Distortion, 45 Grave, Adolescents, T.S.O.L, Legal Weapon) on bass, Mark Tolbert on guitar, and Nick Scalzo on drums.
DATES for PROFESSOR and The MADMAN
Feb. 22 – The Viper Room in Los Angeles
Feb. 23 – Alex's Bar in Long Beach (FREE)
Feb. 24 – The Anchor Bar in Costa Mesa (FREE)
March 8 – The Redwood in Los Angeles
March 17 – House of Blues in Anaheim