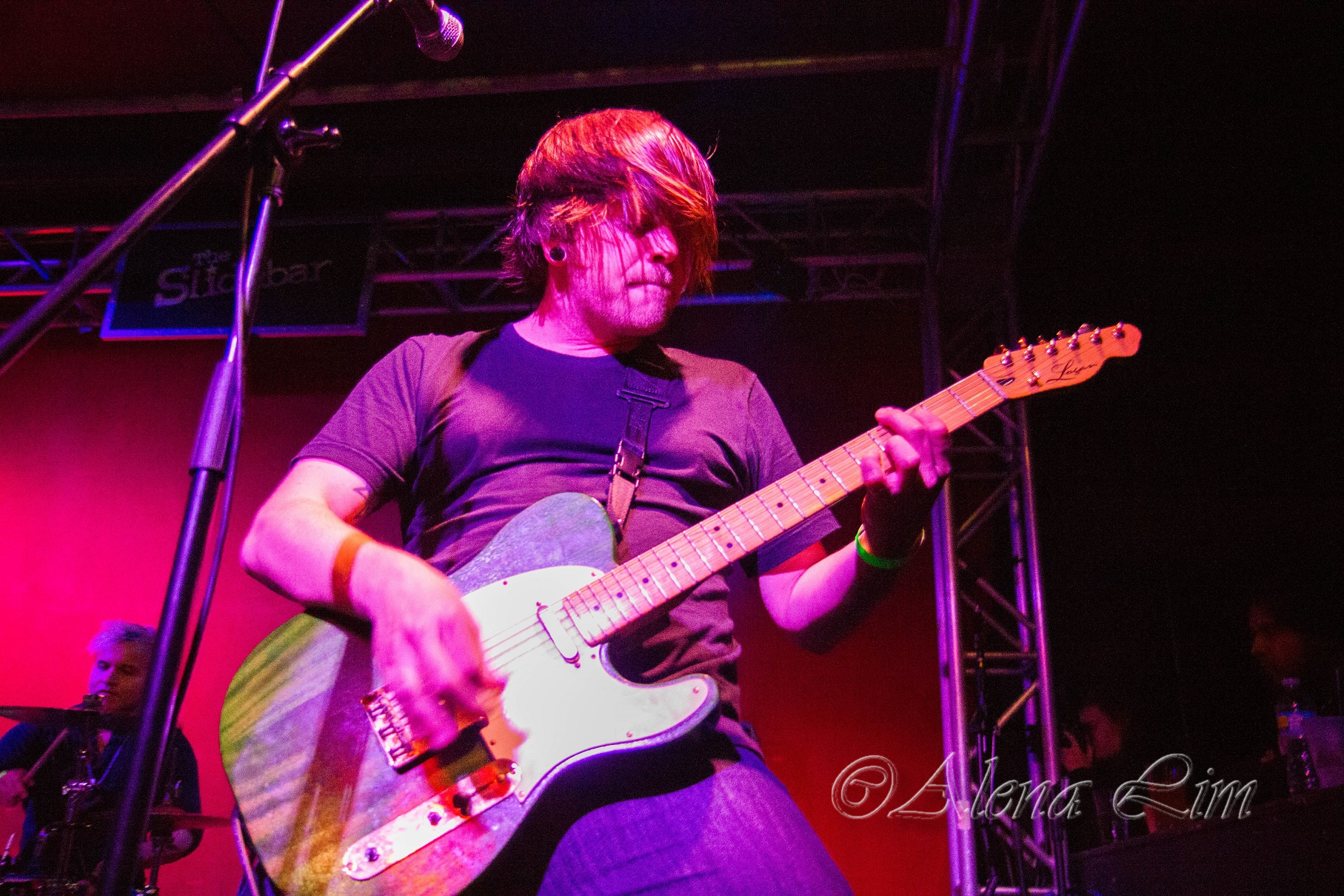 Sink In Opens Can of Cool at Slidebar RNR Kitchen
By ALENA LIM
Hideouts is a 5-piece alternative rock/pop punk band from Huntington Beach, formed in 2012 Hideouts released their debut EP titled Stuck Between Stories on November 20, 2012. The 6-song EP show various influences ranging from pop-punk stylings of bands such as Hit the Lights or Cartel, to the modern rock appeal of Jimmy Eat World, Anberlin, and Paramore, with a hint of aggression that may remind you of acts like Four Year Strong or Sleeping With Sirens.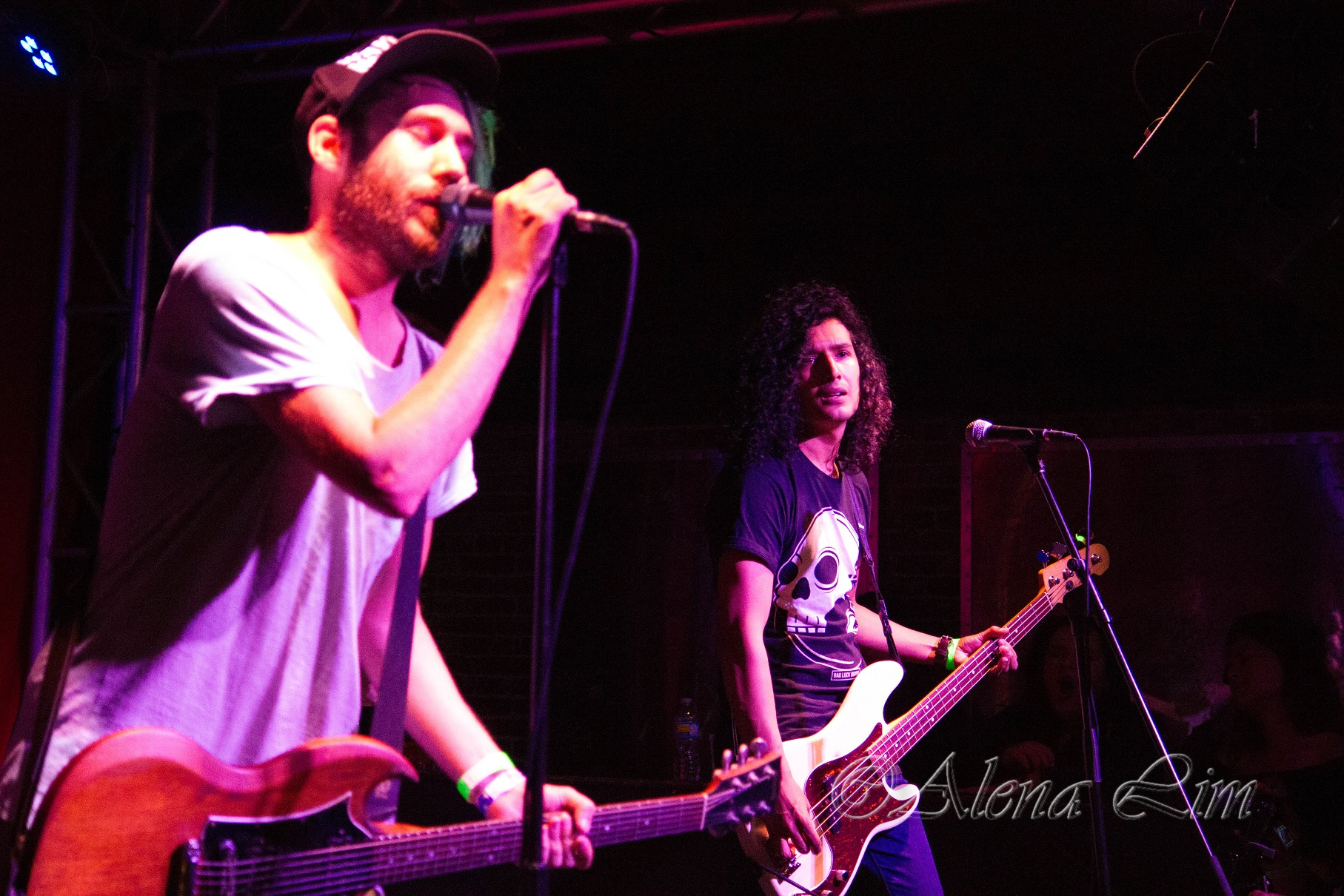 Fateful Meeting
The band came together several years later when five members kept crossing each other's paths. Their interaction with each other made them realize that they all have unsatisfied taste and passion for writing high-energy music. This led the group to demo under the radar in their own metaphorical "hideout" to develop what would be their sound, and in turn led to them settling on the name: Hideouts.
Hideouts opened an introductory performance at the Slidebar Rock N Roll Kitchen with their song, "Photograph," bringing the room their delicious and inspirational delight!
Hideouts Deliver The Goods
Their own sound wave delivers thunder to current fans, new fans, as well as long-term friends. I enjoyed their songs, "Alleybyes" and "Halos." Their music is filled with energetic love and positive vibes which is great for inspiring the young generation for a drama-free world. Hideouts finished the performance with their song, "Pulling Me Down," expressing their appreciation for the support of everybody as well as the fellow bands being there.
The Hideouts are currently touring with "Sink In," "Summerfell," "The New Varsity," and "Crash Overcast." This was also their close-out tour location which in fact happens to be their hometown. The release of their Stuck Between Stories, Hideouts are eager and ready to head out tour the world.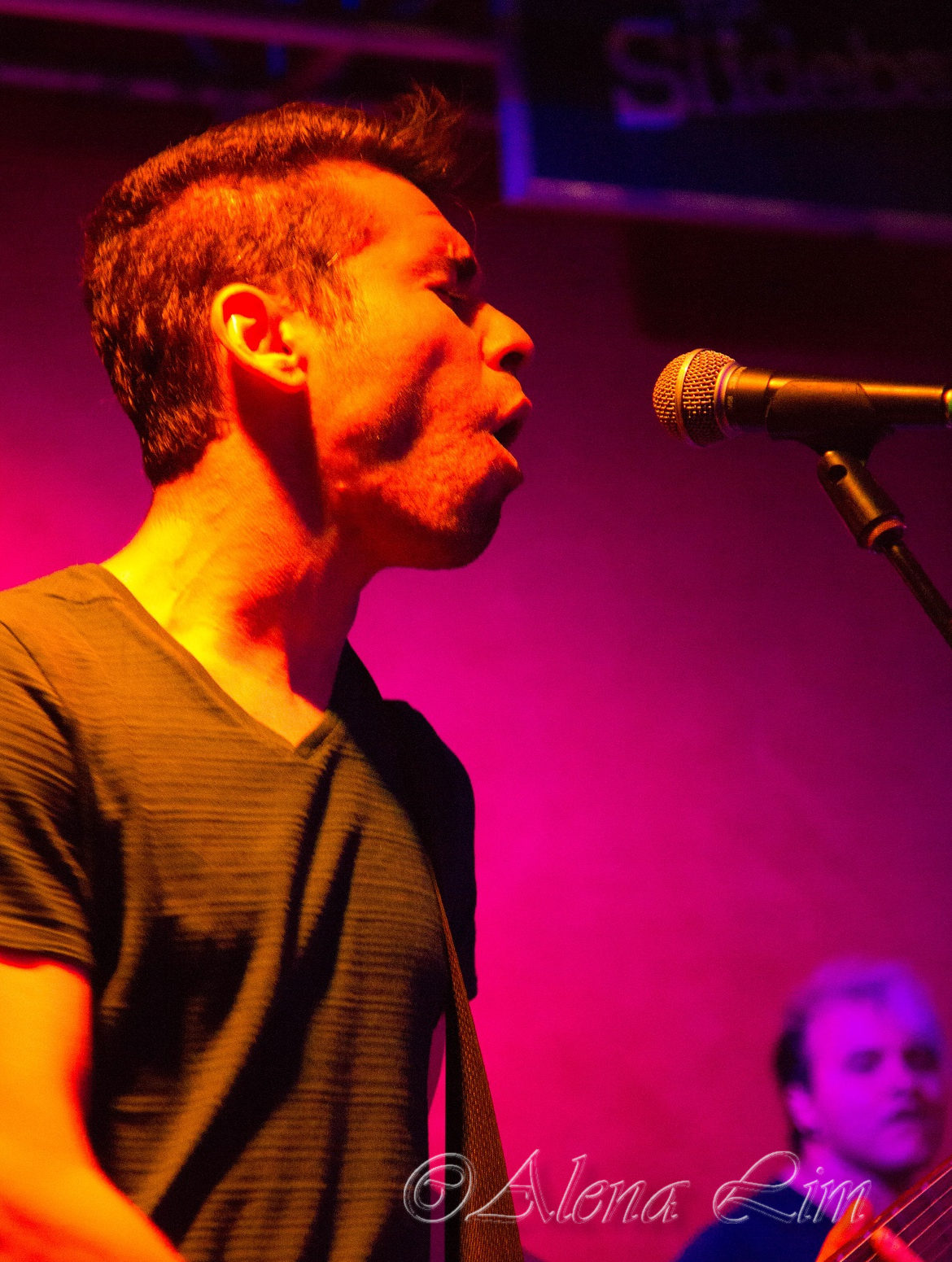 Vital Statistics:
You can find their facebook @wearehideouts or Instagram @hideouts. They have a lot of followers! Their next event will be on June 1, Thursday at 8 p.m. at the MTL, located in Riverside.
Band members: Vocals/guitar: Dan Chavez; guitar/vocals: Tim Markel; guitar: Robby Friend; drums: Luis "Chocs" Campos; bass: Tomas Garcia
Where they're from: Huntington Beach and Los Angeles
Genre: Alternative Rock/Pop Punk
Location of performance: The Slidebar Rock-N-Roll Kitchen in Fullerton, CA
Inspirations of the band: Yellowcard, Bayside, Saosin, Thrice, Paramore, Relient K, Jimmy Eat World, Coheed and Cambria, Anberlin, Acceptance, Cartel, Sleeping With Sirens
Set list of songs:
Photograph
Who I Could Be
Alleybyes
Halos
So Not Like You
Chasing Satellites
Pulling Me Down
Sink In
Sink In was formed in early 2015. This group defines the sound of modern pop-rock to a whole different level. Their music style has a refreshed ambient and technical twist to the genre. You can hear it in their first song that they performed called "Higher," along with a series of flashing bright lights coming out from their giant amplifers in the back of the stage as well as their black-box crates they they used for standing on top of during their performance throughout their show. I was extremely taken by their unique style of sound that made me want more.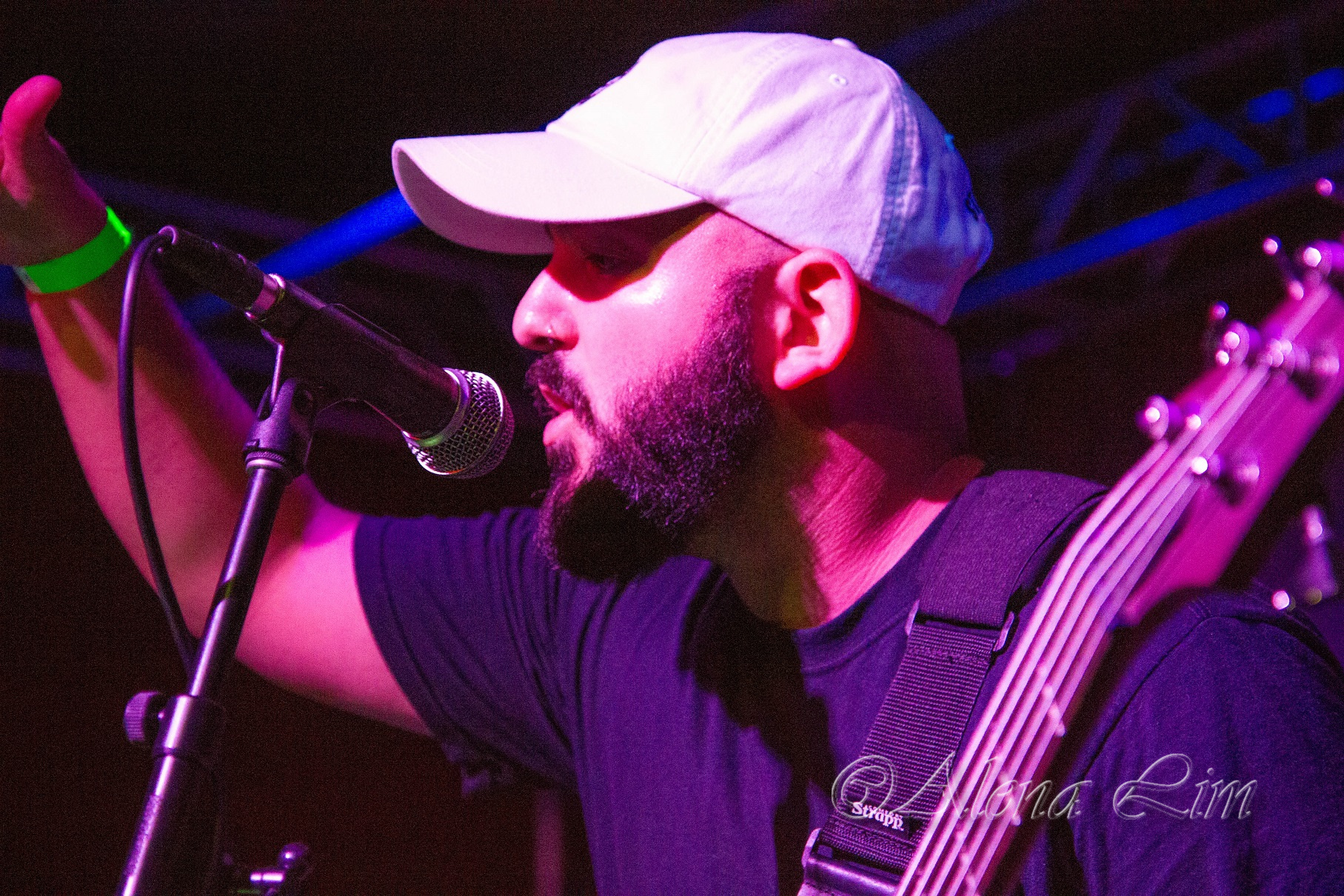 Minnesota Train
One of the pieces I enjoyed from Sink In is "Minnesota Train." This is a very emotional song because it was dedicated to a well-loved friend who passed away from cancer. The song they closed with, called "Wither," was the perfect finale to their performance.
Sink In took the opportunity to start touring and booking dates spanning nation-wide. Thanks to the incredible reception while on the road, the band hit the studio to record their debut release. The "Wide Eyes" EP showcases the group's powerfully written lyrics, precision guitar riffs, and high-energy attitude.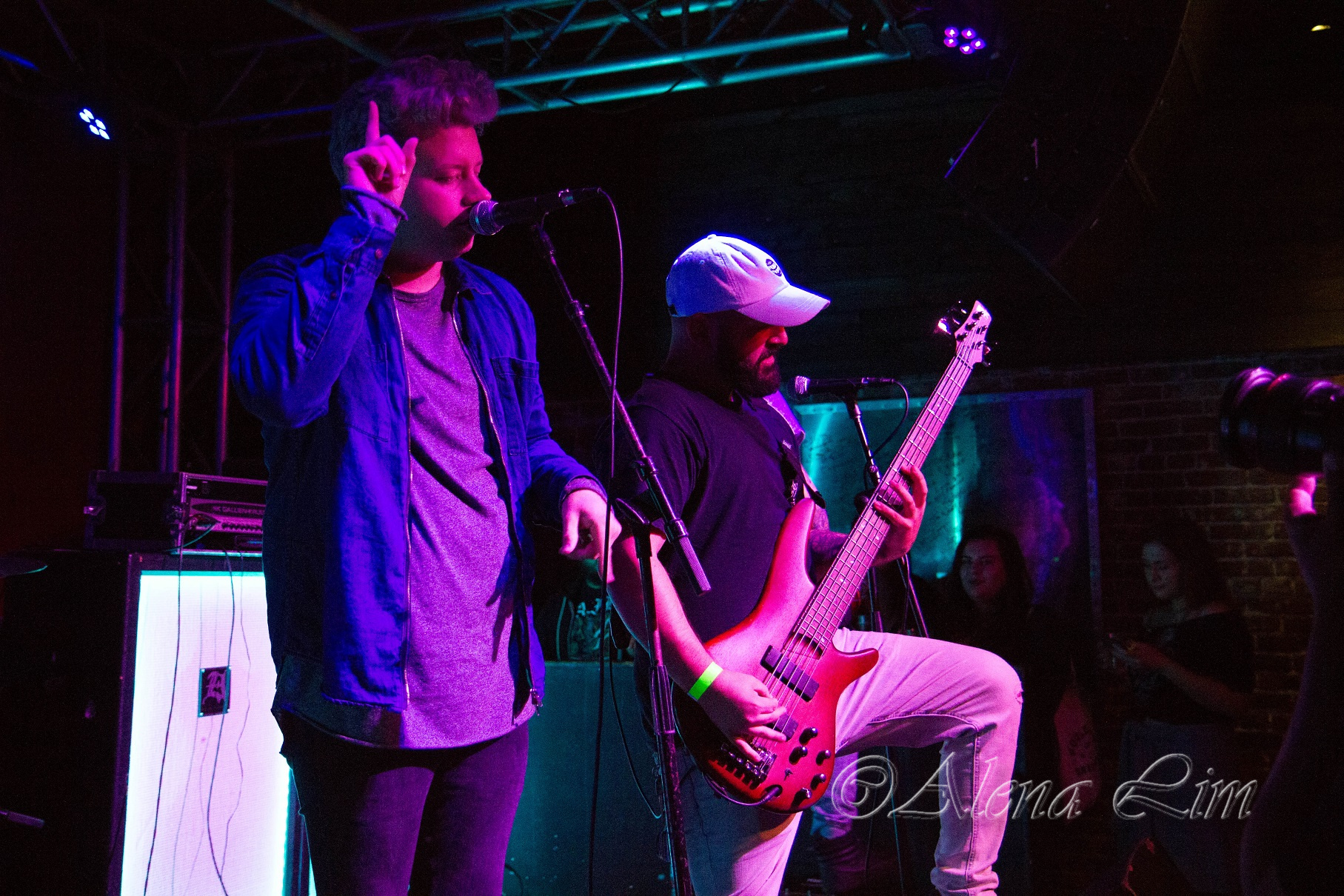 Wide Eyes EP
Their Wide Eyes EP is currently available. They will be playing on May 25 in Houston, July 16 in Seattle, Aug. 9 in Kansas, and Aug. 11 in Franklin, Ind. More details of their work can be found on their facebook @sinkinpa and their instagram @sinkinband.
Band members: Tighe Eshleman (@tighesinkin): vocals; Cobrette Bardole (@cobrettesinkin): guitar; Brett Latorre (@brettsinkin): bass/vocals; Stefano Pigliapoco (@stefsinkin): drums/vocals
Where they're from: Hershey, Penn., and Los Angeles
Genre: Pop/Rock
Location of performance: The Slidebar Rock-N-Roll Kitchen, Fullerton, Ca
Set list of songs: