By DONNA BALANCIA
Lady Gaga blew away the estimated 100,000 fans during her theatrical and long overdue appearance at Coachella Saturday night.  And she dropped a new single just for the occasion, called "The Cure."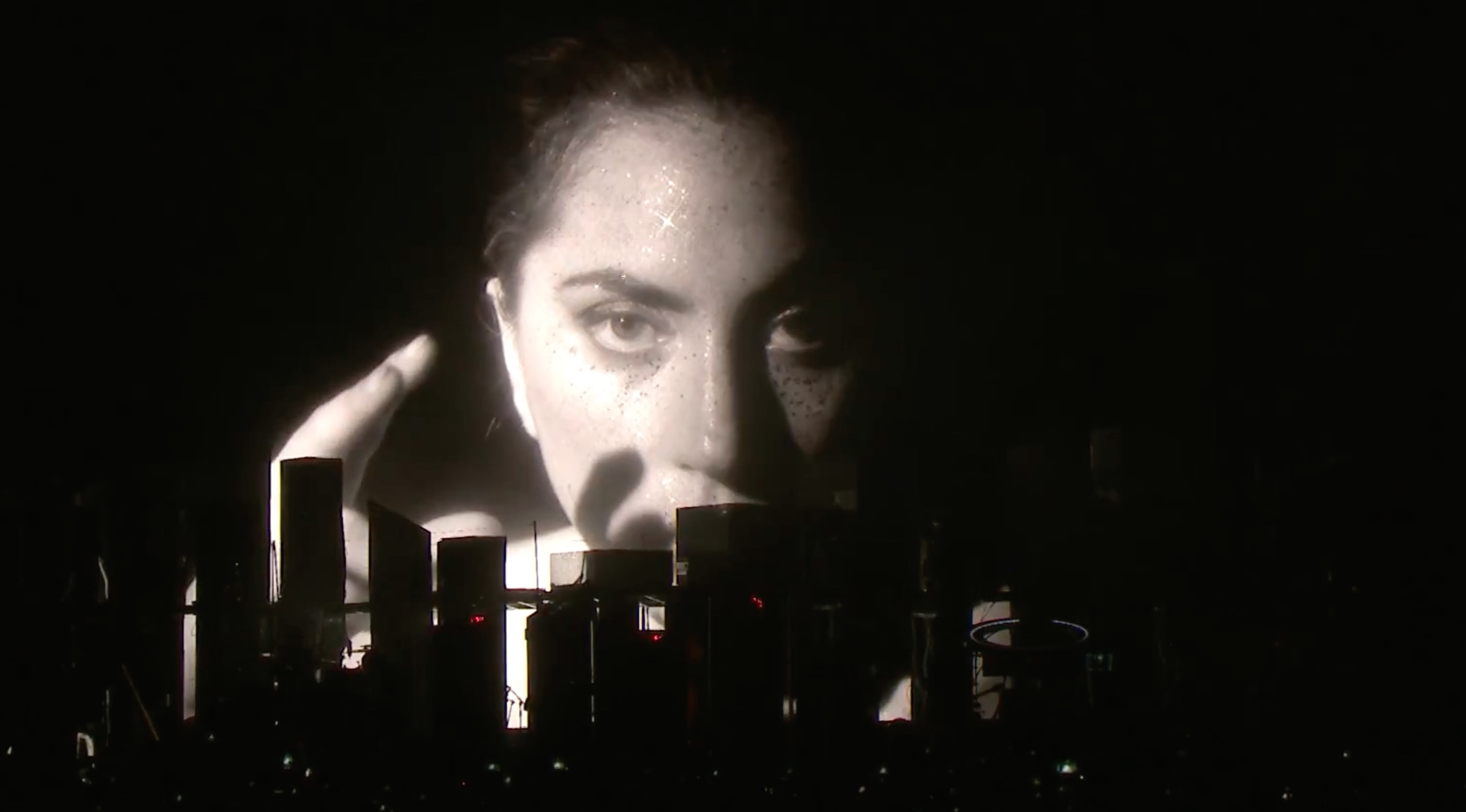 Resplendent in her Coachella virginity, Gaga's new name should be The Chameleon as she opened the show in a Marlene Dietrich looking black-leather outfit complete with retro leather motorcycle cap, and channeled Madonna, The Beatles and Elton John during her 90-minute performance.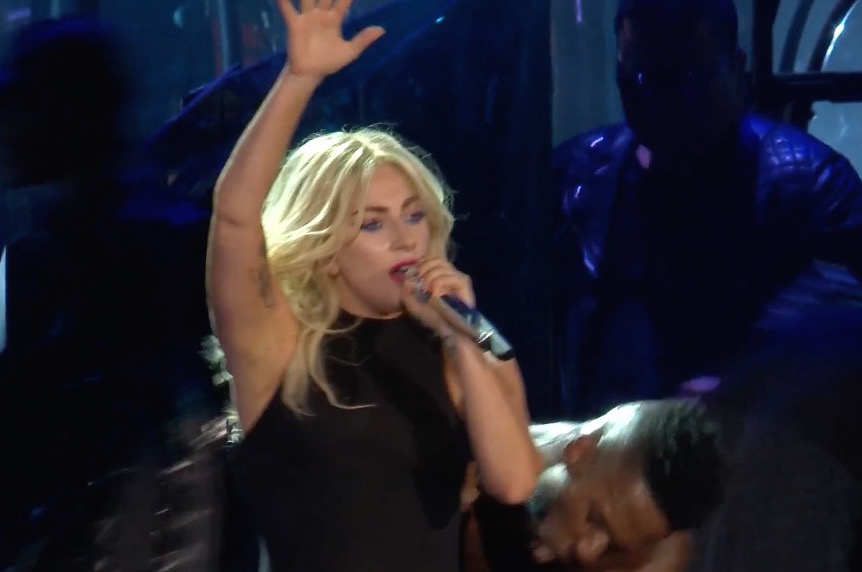 She ran down a setlist for the ages, including crowd favorites, like opener Scheisse, John Wayne, Just Dance, Alejandro, Mirror on the Ceiling, Edge of Glory and Pokerface.
Gaga gave props to Beyonce — whom she replaced as the Saturday night headliner when Bey withdrew on doctor's pregnancy-related orders — by performing "Telephone," complete with Queen Bey's voice recording.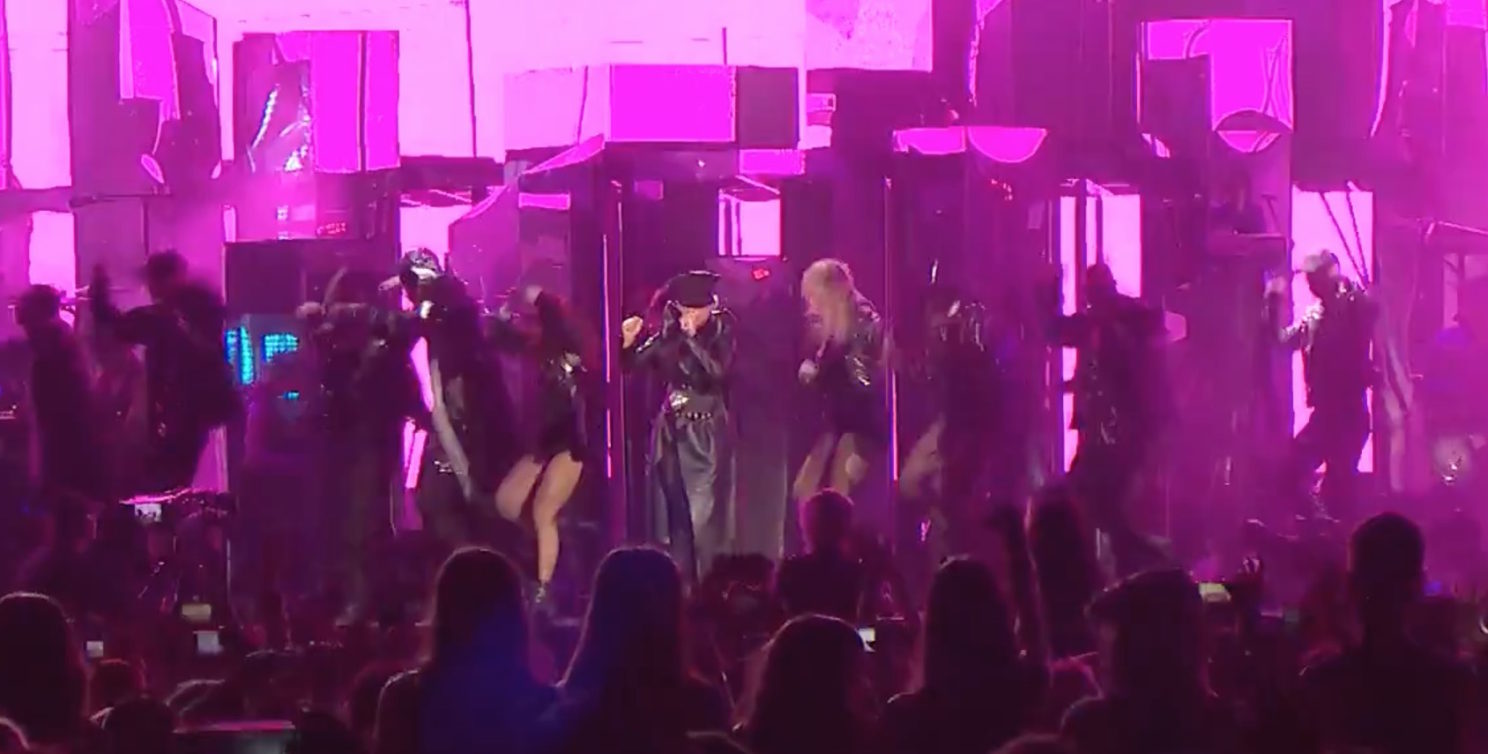 Before performing Born This Way, Gaga said "I remember when I put this record out it caused trouble. I love to cause trouble."
Her new song, "The Cure," has a great quality to it, and Gaga dropped the bomb at the end of the show that the song is available on iTunes
Gaga doesn't stop, as all night long she ran the stage and glided through several costume changes that ranged from leather Berlin to multicolor go-go pants to glittery black Malibu-like bikini and mesh.
She wrapped the show with "Bad Romance" and told the loving audience that she and most of the dancers on the stage have been together 10 years but never played Coachella because they were always too busy touring. She made up for it Saturday night. On to next weekend.