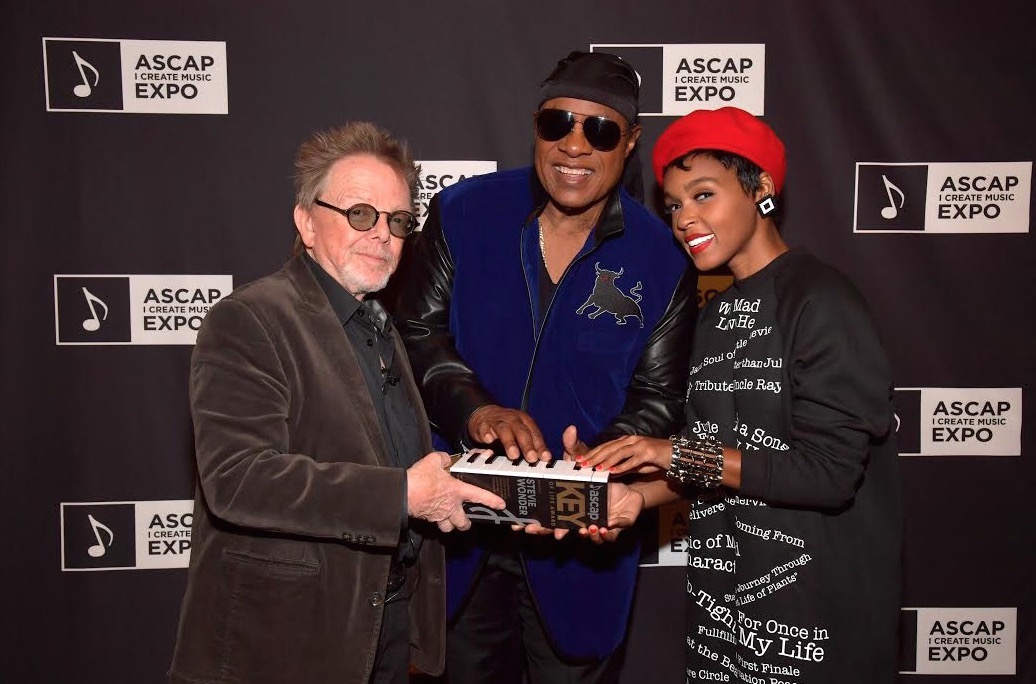 By JOHN DALY
Stevie Wonder was presented with ASCAP's inaugural "Key of Life Award" Saturday, at the marquee closing event of ASCAP's 12th annual "I Create Music" EXPO in Los Angeles.
"The Key of Life" award, presented to Wonder by ASCAP President Paul Williams and Janelle Monae, was created in recognition of Wonder's contributions to the world through his music, dedication, and giving heart.
The award ceremony was followed by a conversation between Wonder and Grammy-winning singer, songwriter and actress Janelle Monae about Wonder's approach to songwriting and his successful career. Wonder gave advice to a room packed with professional and aspiring songwriters, discussed the state of the world and spoke about his creative and professional experiences.
The "Key of Life" Award, which was created for Wonder in Braille, reads: "Presented to Stevie Wonder, Who inspires and elevates the world through his songs, his spirit and his boundless heart."
In the future, the honor will be presented to music creators who best exemplify Wonder's legacy through their commitment to the art form.