Top Ten Real Estate Deals – A Miami mansion once owned by Cher is back on the market and lists for $42.5 million.
Cher has had remarkable success in entertainment and in real estate. She has sold over 100 million records and won a Grammy, an Emmy, an Oscar, three Golden Globes and numerous other awards. She rose to fame in the 1960s as one half of the husband-wife duo Sonny & Cher and continued a successful solo career after their divorce.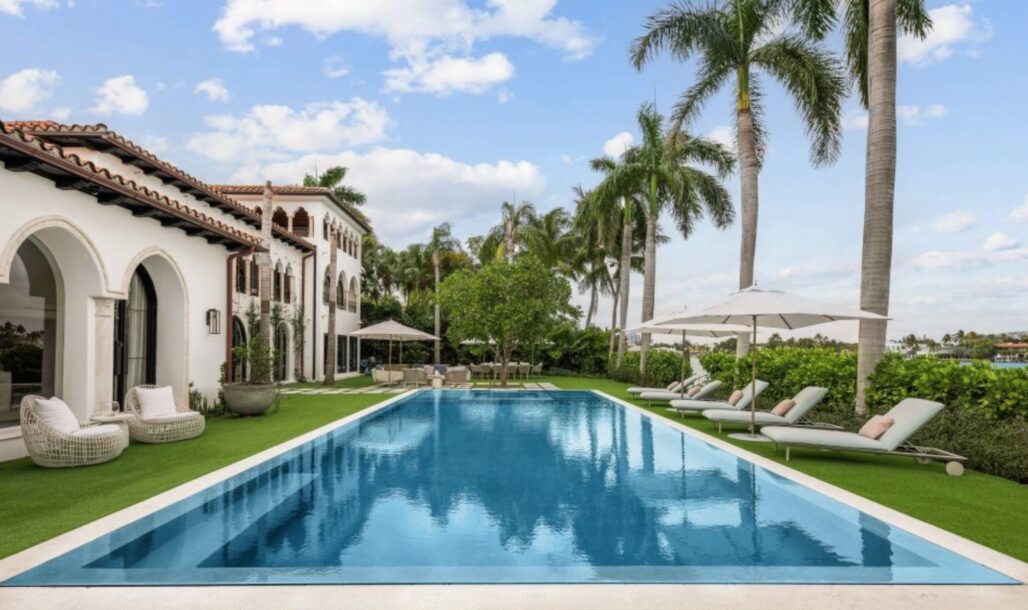 Cher has performed on Broadway, starred in movies and TV, and performed musical genres from folk to disco to rock. She is the only artist to date to have a number-one single on a Billboard chart in six consecutive decades, from the 1960s to the 2010s.
In addition to her entertainment pursuits, the fashionable Cher is one of the celebrity world's most dynamic home decorators and flippers. Her impressive real estate portfolio has included homes from Hawaii and California to New York and Florida, reflecting her signature tasteful style with a touch of the exotic. In 1993, Cher purchased a home on Miami's exclusive La Gorce Island, added her own unique interior design, and sold it three years later to Calvin Klein cofounder Barry K. Schwartz. On the market again, the stunning 12,450-square-foot mansion has been listed for $42.5 million.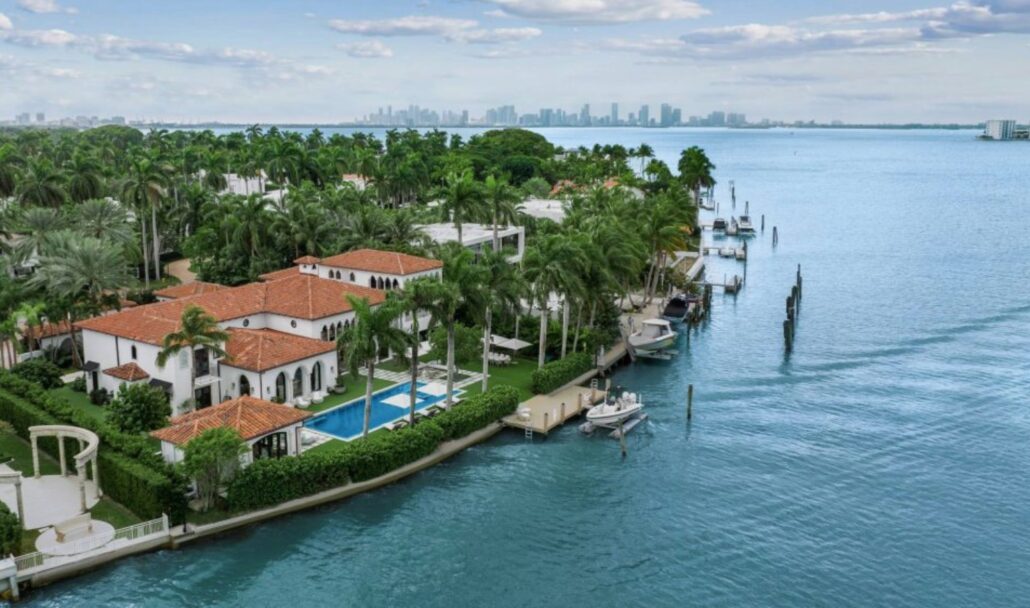 The newly listed Spanish-contemporary estate sports six bedrooms, six full bathrooms, and three half-baths. A classic example of Cher's fondness for Moorish architectural additions, the grand mansion features a tiled roof, Mediterranean-style arched windows, and wrought-iron accents, surrounding an interior courtyard.
The impressive entry foyer offers double-height ceilings, curved archways, and dual staircases. An open floor plan has the ultimate in indoor-outdoor living, with floor-to-ceiling windows to let in natural light and the Miami sea breeze. The kitchen boasts marble accents with an oversized central island and connects to a full home bar with custom wallpaper and complementary marble countertops.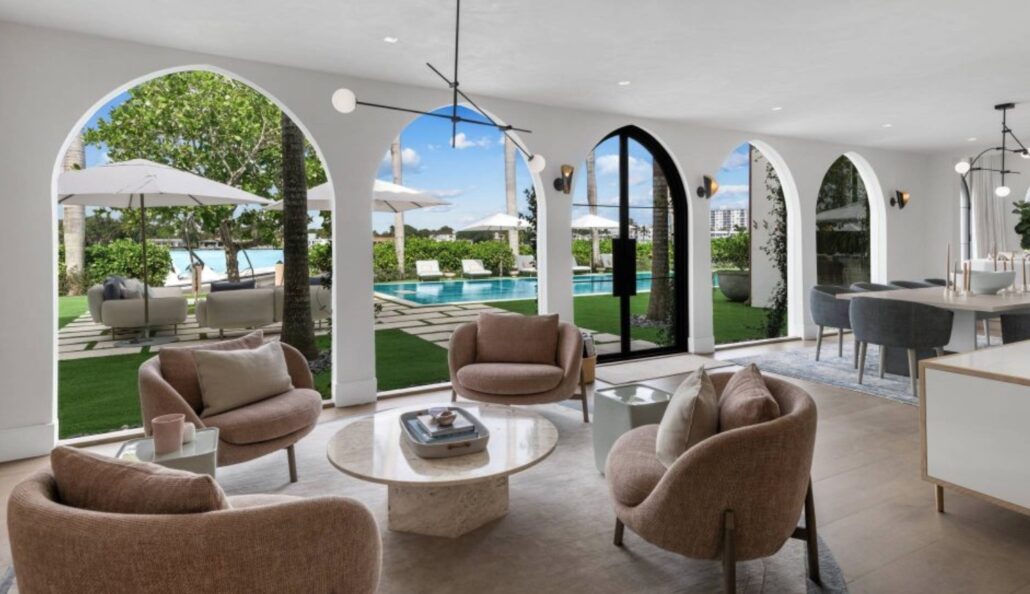 The palatial primary suite includes a sitting room, a statement marble bath, a two-person central shower, a custom wardrobe, and an expansive private terrace with a top-floor studio. Other amenities include a fitness center and a media room, plus lots of space for living and lounging.
For more information go to Top Ten Real Estate Deals.