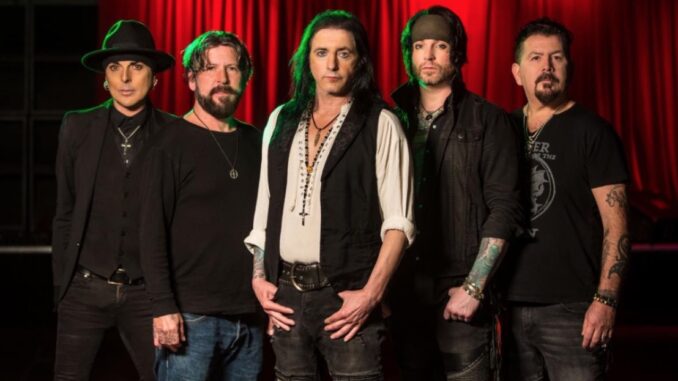 Release: California glam rockers, L.A. Guns have released "Shattered Glass," the second single from their upcoming studio album, Black Diamonds, which will be released on April 14.
Produced by founding member and guitarist, Tracii Guns, Black Diamonds is a work of serious Rock 'N' Roll that fans have come to expect from the long-running hard rockers.
Written and recorded over the course of 2022, Black Diamonds sees Tracii Guns, Phil Lewis and company continuing on the same successful and inspiring sonic journey that they've been taking on their most recent albums.
The band doesn't shy away from flexing their hard rock influences as they always have, but also incorporate more introspective acoustic tracks reflective of their classic rock influences from the '70s.
Since their self-titled debut in 1988 to their widely praised recent suite of "comeback" albums, L.A. GUNS have always delivered solid rock 'n roll to their fans. Since core members Tracii and Phil reunited under the banner of L.A. Guns in 2017, a rekindling of the band's creative energy has been continuing unabated over the course of, now, four studio albums.
Watch the Official Music Video for "Shattered Glass" here: