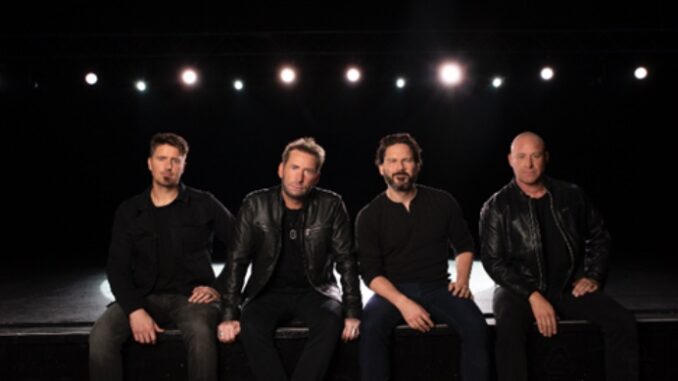 Nickelback has released the video for their latest single, "San Quentin," from their forthcoming new album Get Rollin', out Nov. 18 via BMG. In the video the band performs an impromptu concert, with a surprise cameo from TikTok creator Kristina Collins, AKA KallMeKris.
The single "San Quentin" was inspired after frontman Chad Kroeger met a real-life warden from the notoriously high-security California prison. The song follows as he plots his clever escape. Stream "San Quentin" HERE. In addition to "San Quentin," the band's forthcoming project will feature ten new tracks, all penned by Nickelback.
The band's 10th studio record, Get Rollin' and Get Rollin' (Deluxe), will be available via digital platforms and physical CD purchases. The deluxe edition will include four bonus tracks – acoustic versions of "High Time," "Just One More," "Does Heaven Even Know You're Missing?" and "Horizon." Standard and exclusive versions of the album will also be released on vinyl in 2023. Pre-save/Pre-order HERE.
Follow Nickelback: