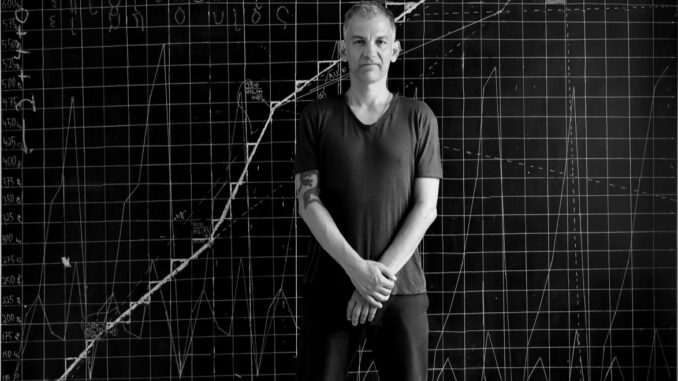 By RICK SCHINDLER
A couple of months ago, a music-loving friend sent me a link to "maybe as his skies are wide," an advance track from jazz pianist Brad Mehldau's new album, Jacob's Ladder. The song begins with a boy soprano angelically chirping a brief refrain; then piano, drums and harmony vocals enter. As the lyrics repeat like a mantra, Mehldau spins an intricate piano fugue before the music recedes to the original solo vocal, much in the mode of Radiohead's "Everything in Its Right Place" (which Mehldau covered 20 years ago on the album Anything Goes).
Jazz covers of rock music are nothing new, of course: Mehldau has reworked the Beatles as well as Radiohead, while the combo The Bad Plus have tackled everyone from Nirvana to Black Sabbath. But with Jacob's Ladder, Mehldau shatters boundaries between genres to blaze a musical trail to something mystical and ecstatic, aided by a gallery of gifted guests.
"There's something brilliant happening here," my friend said of "maybe as his skies are wide," and I agree. But neither of us recognized its provenance:  Mehldau had taken a fragment of "Tom Sawyer," signature song of the prog band Rush, and transformed it into a hypnotic hymn. That he placed it first on his exhilarating new album may signal that Jacob's Ladder is an homage to Radiohead's landmark Kid A (which opens with "Everything in Its Right Place") as well as to the 1970s progressive rock Mehldau grew up listening to.
Certainly Jacob's Ladder is as ambitious and unconventional as Kid A was in 2000. Its spoken word interludes and surges of choral vocals invoke The Epic, saxophonist Kamasi Washington's sprawling 2015 triple album, and Mehldau plays many instruments besides piano, from synthesizers to glockenspiel. It also incorporates '70s-style jazz fusion (its second track, "Herr und Knecht," recalls Weather Report and Chick Corea's Return to Forever), electronics, distortion and snippets of recorded sounds that would be at home on a Frank Zappa album.
But the album's primary wellspring is prog. Its titular centerpiece is a three-part suite based on the Rush song "Jacob's Ladder," from the Canadian trio's 1980 album Permanent Waves. Part I consists of overlapping voices reading from the Book of Genesis in both English and Hebrew, recounting how the biblical patriarch Jacob dreamed of angels ascending a ladder reaching from earth to heaven. In Part II, Mehldau improvises on piano over a soundscape of pulsing electronics and percussion; Part III is an eerie mélange of chanting voices, chittering saxophone and electronic sounds that ends in hoarse screams. Full disclosure: This album is not easy listening.
But it has gentle moments. "Vou correndo te encontrar/Racecar" turns the thundering metalcore band Periphery's song "Racecar" into a wistful ballad for Brazilian singer/guitarist Pedro Martins. Rush's "Tom Sawyer" is also covered in its entirety, sung by Chris Thile. "Cogs Within Cogs," a 1974 song by the cult prog band Gentle Giant, becomes a three-part suite with a standout vocal by Becca Stevens and a cathedral-style organ fugue that conjures the image of Yes's Rick Wakeman soloing in a floor-length gold cape.
Which is only fitting, since the album's closing track, "Heaven," covers "Starship Trooper" from The Yes Album of 1971. In Mehldau's arrangement, Yes guitarist Steve Howe's climactic psychedelic jam becomes a delicate cascade of piano gliding across jazz vocals by Cécile McLorin Salvant, ending the album not with a bang but a whisper.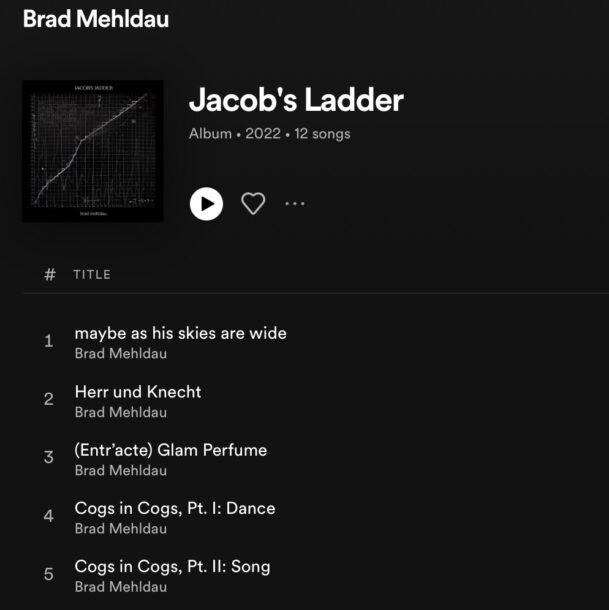 Check out Brad on Facebook