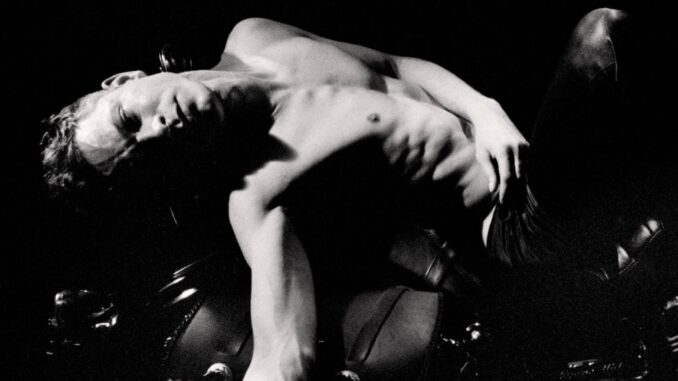 By DAN MACINTOSH
Mike Hadreas, who performs under the name Perfume Genius, has released his fifth album. Although this Perfume Genius is a darling of the alternative music scene, Set My Heart on Fire Immediately is kicked off with a tender ballad called "Whole Life."
Granted, the very next song, "Describe," is saturated in Blake Mills' static-y electric guitar, which firmly establishes alternative rock credentials, a goodly chunk of these 13 songs mostly draw upon classic pop music elements.
Hadreas has said that vintage pop and country music songs have strongly influenced his style, so this album's relative commerciality should not come as a big shocker. Hadreas has a fragile sincere singing voice, which takes on an extra emotive quiver on songs like "Without You," which is also one of the album's more rhythmic tracks.
While Hadreas is decidedly 'out' about his homosexuality, this album is not at all comprised entirely of LGBTQ anthems. One of its best songs, however, describes a unique male-to-male relationship. Titled "Jason," it finds Hadreas singing with a falsetto vocal about a one-night stand he once had with a straight guy. Over an orchestrated arrangement, Hadreas sings tenderly about this memorable evening. Except for the fact that it involves two guys, it's an age-old storyline about spontaneous shared affections. It's also an extremely pretty story song.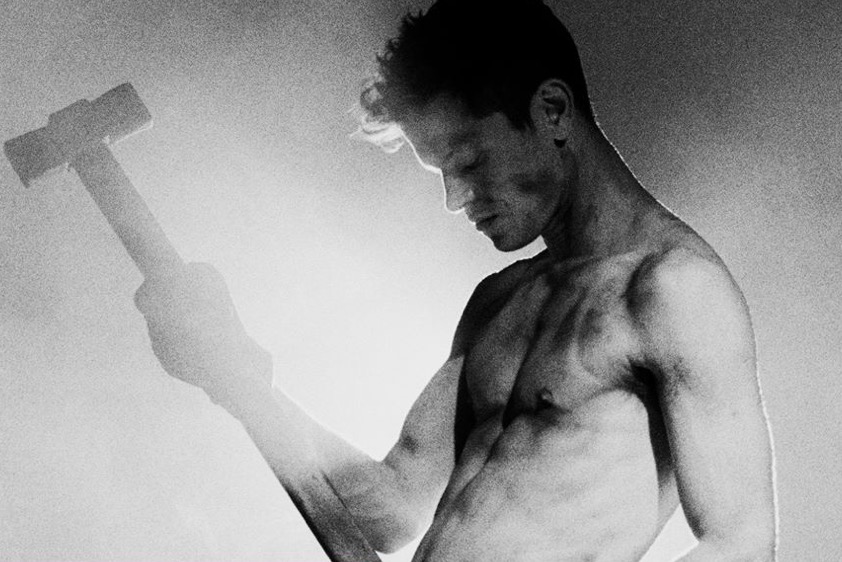 The way what sounds like strange animal noises are suddenly mixed into "Leave," might just remind some of Morrissey/The Smiths music. Similarly, Morrissey retains strong classic pop music instincts whenever creating his songs. Yet, his songs (both solo and with The Smiths) would sometimes also incorporate strange sounds, movie dialogue clips and other unlikely elements, in order to enhance the moods. Therefore, while Perfume Genius appeals to a largely alternative fanbase, his alternative songs are oftentimes created by sidestepping many of pop music's stylistic conventions, while simultaneously throwing in unexpected aural elements. It's why the feedbacking electric guitar on "Describe" gives it a far more sinister tone.
Slower songs outnumber beat-heavy tracks significantly on Set My Heart on Fire Immediately, which is why the rumbling, bass-note-driven "Your Body Changes Everything" stands out so conspicuously from the pack. It has the feel of a lo-fi '80s synth-pop track. More often, though, Perfume Genius prefers to surround himself with moody, ambient grooves worthy of Brian Eno's latter period experimentation, exemplified by "Borrowed Light," which closes the album.
While it would be unexpected to hear Hadreas accompanying himself with, say, an acoustic guitar – the way old time Laurel Canyon singer/songwriters used to do it – he is nevertheless in many respects a descendent of those confessional songwriting pioneers. He just uses different sonic colors to tell his highly personal stories.
Yes, many of Hadreas' songs are slow and sad, so much so that it might start to become a bummer for some listeners after a while. Then again, another way to view these songs is that of having a calming influence. While sad, there is also a peacefulness infusing Perfume Genius' music. It's not the stuff that sets hearts afire immediately, sonically, but – if applied properly – these tracks may just slow one's racing heartbeat down a tad.