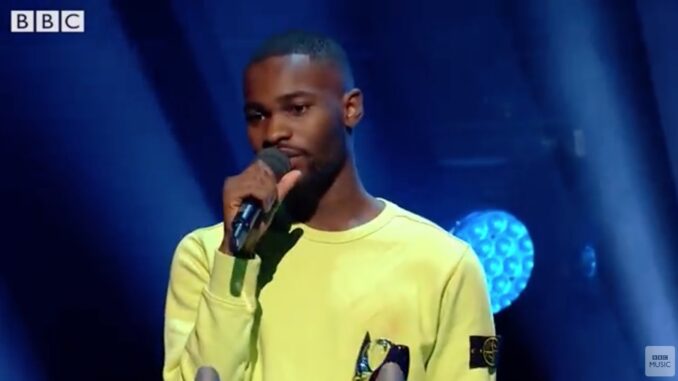 By JOHN DALY
The 2019 Mercury Prize broadcast never fails to entertain, as Idles gave a raucous performance, British rapper and prize winner Dave brought his mother on stage, and slowthai held up a fake decapitated head of Prime Minister Boris Johnson.
Slowthai, whose real name is Tyron Frampton, kicked off his performance by calling out "F**k Boris," and wrapped the performance of  "Doorman,"  much in the same manner except holding the fake head aloft. The moment was edited out of the Youtube video, but was broadcast live on BBC.
The Mercury Prize winner was Dave for the album Psychodrama, which dropped last March.
Dave's 'Psychodrama' is winner of Mercury Prize – BBC
"Psychodrama is a moving, musically sophisticated work that tackles complex themes of identity, class, relationships and politics and demands total attention from the listener," the judges' statement said.
Dave thanked other artists and his family In his acceptance speech.
Idles and Anna Calvi also gave strong performances during the night.
Idles returns to the U.S. for a show at the Wiltern with opener Surfbort on Oct. 8 and Anna Calvi makes an anticipated U.S. bow to a sold out crowd at The Echo on Dec. 4.
Watch Idles – Never Fight a Man With a Perm:
Slowthai – Doorman
Anna Calvi – Don't Beat The Girl Out of My Boy
Dave (feat. Alex) – Thiago Silva at Glastonbury