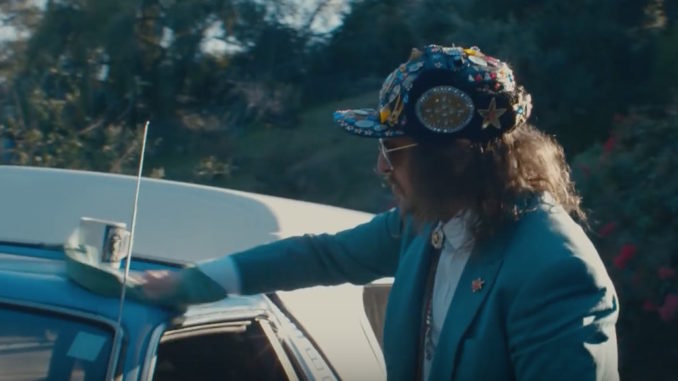 King Tuff is definitely an original. Resplendent in his bejeweled baseball cap and cruising in his beloved 1982 Subaru Brat, this unusual musician takes us to another place.
But little does the unsuspecting viewer know that the place is the middle of nowhere to watch him make love to his bomb of a conversion vehicle in the new video for "Raindrop Blue."
King Tuff, AKA Kyle Thomas, has a familiar Southern California sound that is super classic. But on  "Raindrop Blue" he gives a tip of the hat to our favorites, the UK-based Climax Blues Band and we are grateful for that.  But the car has got to go.
Friends On King Tuff Album, 'The Other'
Thomas self-produced the album "Raindrop Blue" is off, The Other. He enlisted some familiar names including Shawn Everett (War On Drugs, Alabama Shakes) to assist with the mixing process.
He also gets a little help from Jenny Lewis on vocals, Greta Morgan on vocals, and Mikal Cronin on saxophone.
King Tuff is hitting the road to promote his new album, The Other, out on Sub Pop Records.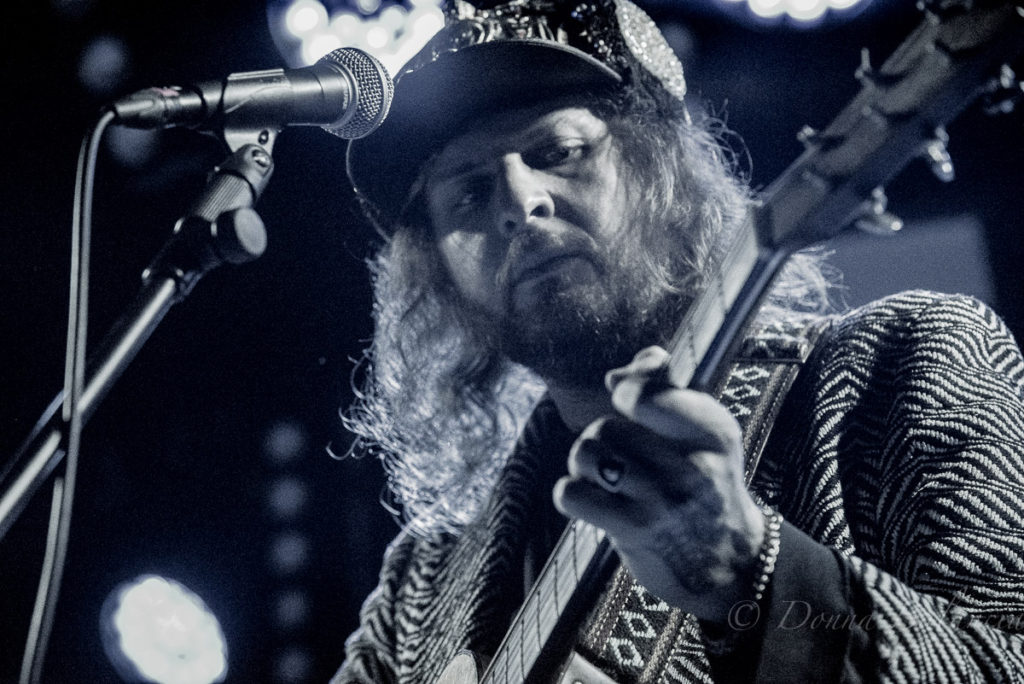 Note to Subaru Honchos
And to the marketing execs at Subaru: You're missing the boat by not sponsoring this guy's tour. Anyone who loves a car this much needs all the support he can get.
Check out the tour dates for King Tuff, a most interesting California Rocker:
King Tuff on tour:
May 3
– San Diego, CA – The Casbah *
May 4
– Phoenix, AZ –  Valley Bar *
May 5
– Santa Fe, NM – Meow Wolf *
May 7
– Houston, TX – Rockefeller Hall *
May 8
– Austin, TX – Barracuda (outside) *
May 9
– Dallas, TX – Club Dada *
May 11
– New Orleans, LA – One Eyed Jacks *
May 12
– Atlanta, GA – The Earl *
May 13
– Nashville TN – The Basement East *
May 14
– Lexington, KY – The Burl *
May 16
– Washington DC – Rock & Roll Hotel *
May 18
– Brooklyn, NY – Music Hall of Williamsburg *
May 19
– Philadelphia, PA – First Unitarian Church *
May 20
– Boston, MA – Brighton Music Hall *
May 22
– Burlington, VT – Higher Ground *
May 23
– Toronto, ON – Horseshoe Tavern *
May 24
– Detroit, MI –  El Club *
May 25
– Chicago, IL – Lincoln Hall *
May 26
– Minneapolis, MN  – Turf Club *
May 29
– Denver, CO – Globe Hall *
May 30
– Salt Lake City, UT – Urban Lounge *
June 1
– Seattle, WA – The Crocodile *
June 2
– Vancouver, BC – Fortune Sound Club *
June 3
– Portland, OR – Star Theater *
June 5
– San Francisco, CA – The Independent *
June 7
– Los Angeles, CA – Teragram Ballroom *
* w/ Cut Worms