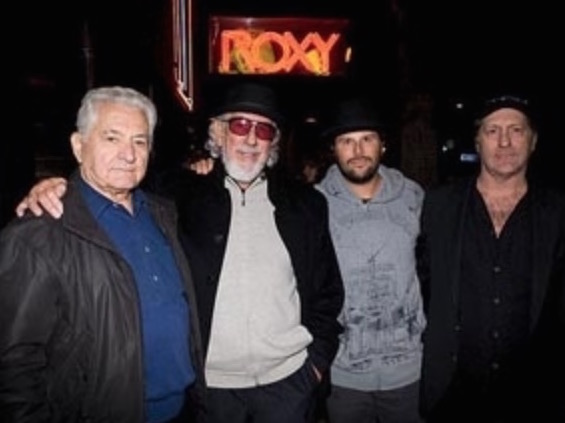 Rockers and Rebels Alike Mourn 'Father Figure'
By DONNA BALANCIA
Mario Maglieri, co-owner and founder of The Rainbow Bar and Grill, and co-owner of Whisky A Go-Go passed away from natural causes at 93, it was announced via the Rainbow Facebook page.
Maglieri opened the Rainbow Bar and Grill in 1972 with partners Lou Adler and Elmer Valentine. He was an early manager of the Whisky A Go-Go and parlayed his interest into co-ownership of the famous nightclub. He was also a co-owner at the Roxy Theatre next door to the Rainbow.
Since the early 1970s, the three venues were then — and remain still — the heart and soul of the rock music scene in LA and form the cornerstone of the famous Sunset Strip.
At the Rainbow, Maglieri hosted rockers from far and wide and many of the musicians hung out at the Rainbow including Alice Cooper, Guns N Roses, John Lennon and star patron, the late Lemmy of Motorhead.  Last August, a bronze statue was put on the Rainbow premises in Lemmy's honor.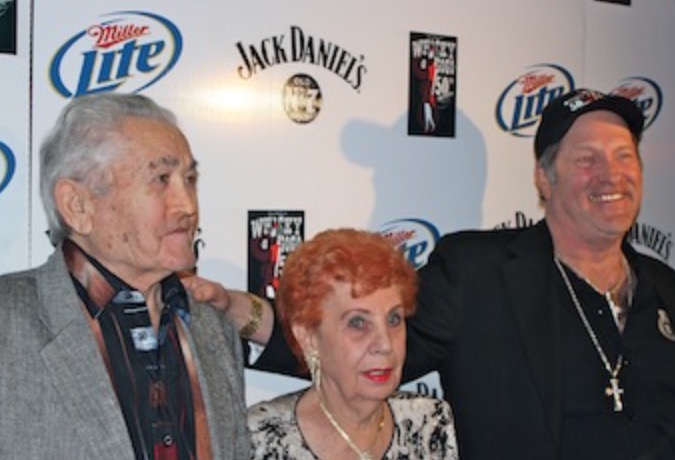 "Mario was the Godfather," said rocker Willie Basse. "He was so good to me, he always respected me. We had things in common, like the heart surgeries and stuff. I am still in shock. He was like a father who encouraged me and reassured me. He always respected me."
"Mario would want us to celebrate his life and not get hung up on his death," Basse said. "I can't tell you how many deals I cut at the front table, in the day, in the night, all the time. I'd been coming to The Rainbow since 1976."
The Rainbow friends and family has had its share of grief in the last few years. In addition to Lemmy and Maglieri, Miguel Murillo, the Rainbow's head chef, passed away a year ago last March.
The restaurant has been operated by Mikael Maglieri and his wife Nancy for several years.
Condolences came in on social media from many visitors, friends and rockers regarding Maglieri's pasing.
Sean McNabb wrote on his Twitter page: "So sorry to hear of passing of Sunset strip Icon #Mario SR. #Rainbow Storyteller and friend! Godfather to a lot of the RandR community. #Rip"
On the Rainbow's Facebook page Thursday morning, was posted a simple note about Maglieri's passing.
"It is with great sadness to announce the passing of our beloved Mario Maglieri. Owner and founder of The Rainbow Bar And Grill and The Whisky a Go Go. He passed this morning while surrounded by loved ones. We will announce services shortly. We ask that you please allow the family time to grieve. Thank you for your understanding."