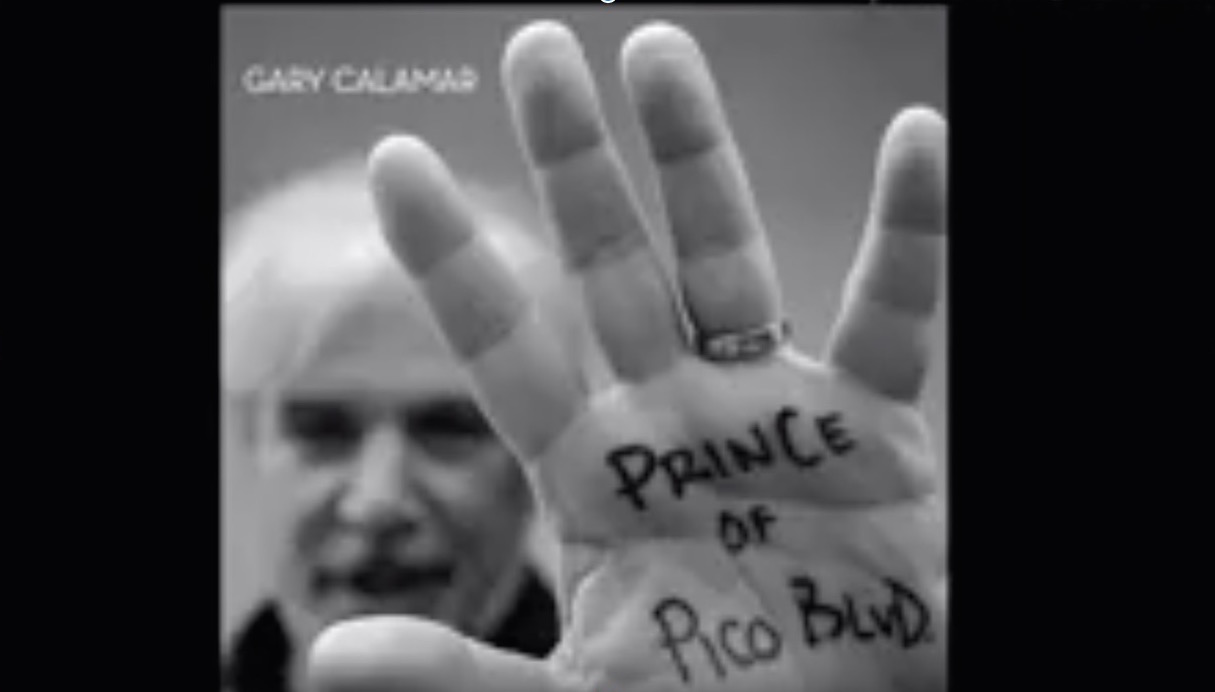 By DONNA BALANCIA
Gary Calamar is a multi-tasking musician. He's a popular DJ on KCRW, and by day he's a GRAMMY-nominated music supervisor on successful film and TV projects.
Gary also hosts the monthly Mimosa Music Series at the Federal Bar in North Hollywood. But through it all, he keeps on writing.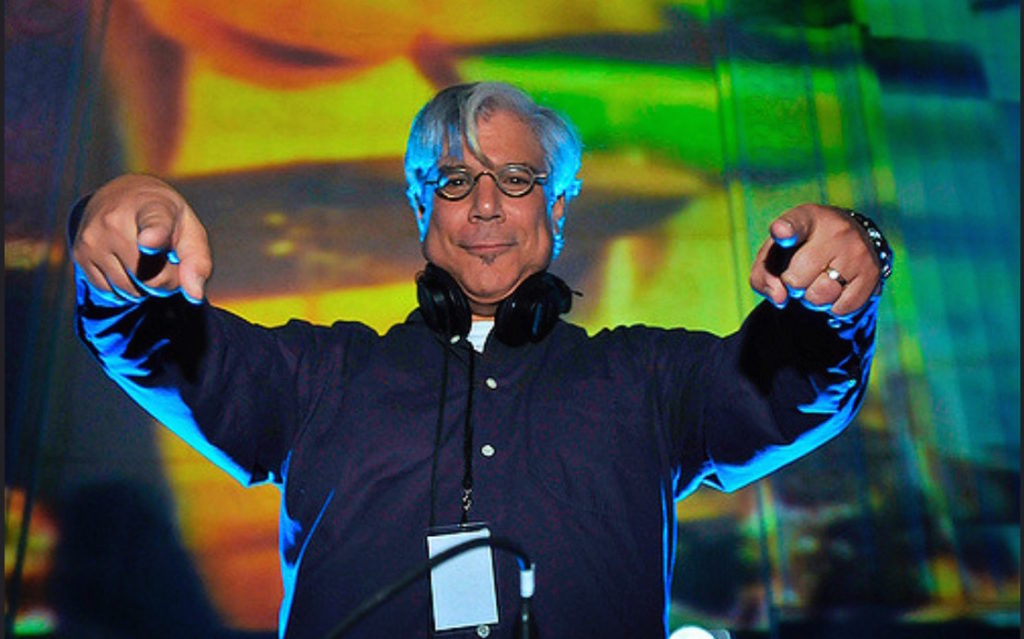 From Yonkers to LA
Gary just released two singles, one called "Little Tokyo," and on the flip side "The Prince of Pico Boulevard."  They're fun and they capture the subjects lovingly.
"My daughter, Zoe, has been asking me to check out Little Tokyo," Calamar told CaliforniaRocker.com. "I'm a fan of Little Tokyo through her."
Gary's originally from Yonkers, N.Y., but over the years has come to adopt Los Angeles as home. It's where he settled with his family, and his surroundings and his family are the inspiration for his work.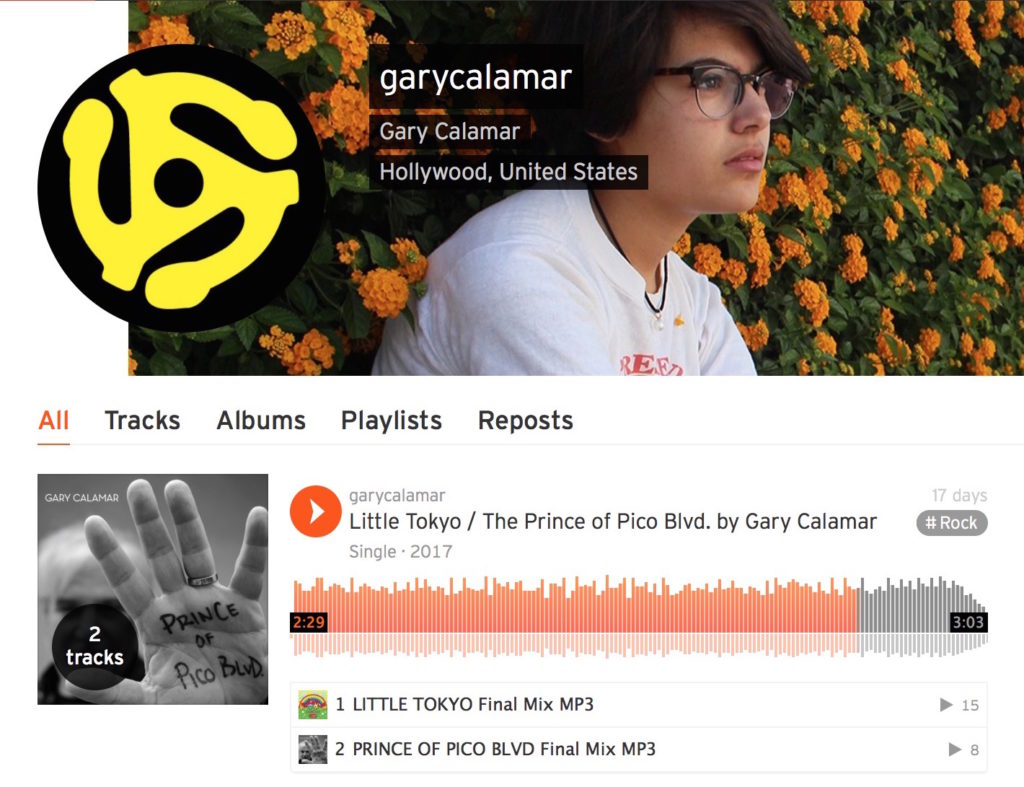 The Day Job
The low-key, white-haired but youthful music enthusiast is smart enough to know that even at his stage of the game — with five GRAMMY nominations under his belt and a great career in music — he can't quit his day job.  And as music supervisor on some of the most interesting TV shows and productions, who would want to?
Gary is president of Go Music and he has received five Grammy nominations as producer and music supervisor for his work on HBO's Six Feet Under and True Blood. He's overseeing Man In The High Castle, Wayward Pines and Good Girls Revolt right now.
It was his work on True Blood that convinced him he's heading in the direction with songwriting.
"I was working with Bethany Cosentino and Iggy Pop on a song called 'Let's Boot and Rally' for True Blood and Iggy told me I should continue on with songwriting," Calamar recalled. "So I'm going to continue on."
A few years later, his 15-year-old daughter picked up where Iggy left off and had repeatedly expressed to Gary her deep desire to visit Little Tokyo.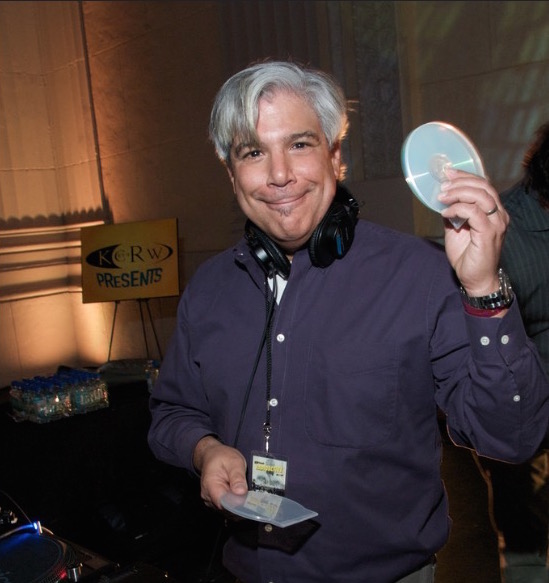 Upbeat Tunes
"We finally got around to going to Little Tokyo," Gary said. "Just everything in Little Tokyo is fun. It's really colorful and and everybody was really nice. The costumes I saw in the stores and the Japanese pop music, there's enough to write a song about."
The result is an upbeat pop song about the two of them "hopping on the Kawasaki" and going to a vibrant part of town.
Gary: The Prince of Pico
As for his song "Prince of Pico Boulevard," Gary said he was inspired to write the song by some of the great personalities of the day.
"I grew up in the time when there were a lot of cool DJ names, like in New York we had Cousin Brucie, and KCRW is on Pico Boulevard, so I came up with this fun mock title for myself, which I never used on the radio. But it sort of evolved from there. I used my imagination. And if you listen to the song, you can tell it's inspired by Lou Reed and Velvet Underground."
It's Gary's love for Los Angeles got him going in his recent direction, along with some prodding by his daughter.
'Perfect Version of Me'
"It's a double-A side single," Calamar said. "I wanted to do songs about Los Angeles. The "Little Tokyo" song is a true story, about my daughter, Zoe, who's 15. She wanted to go to Little Tokyo and I got inspired."
The songs are produced by John Would, who Calamar says has a great studio in Echo Park. He's a multi-instrumentalist and he's Calamar's producer.
"Instrumentally, he's a great musician," Gary said. "So as we're going he might try a guitar riff that we'll use. He produces, mixes and engineers."
The "Prince of Pico" moniker is more about Gary's goals from childhood than his adulthood at the radio station and behind the controls.
"It's about a perfect version of me," he said.
"I drive a Plymouth Barracuda and travel on the highest roads
I'm the irridescent knight who will break up the fight
Diffuse the bomb before it explodes
And they call me the Prince of Pico Boulevard
"Well I came from boogie downtown and made my way west to the coast
I could tell you some stories of past glories but I don't like to boast
And though I got some holes in my well-worn kicks I will always give you a buck
I'm the local beautifier I'll put out the fire in a sticky situation I'll help you get unstuck "
Gary is no stranger to recording. He released an EP prior to this, called You Are What You Listen To, a six-song collection produced by Would. His songs are catchy and he blends irony with wit and makes it appealing and not preachy. One of our earlier favorites is "Looking For a Job."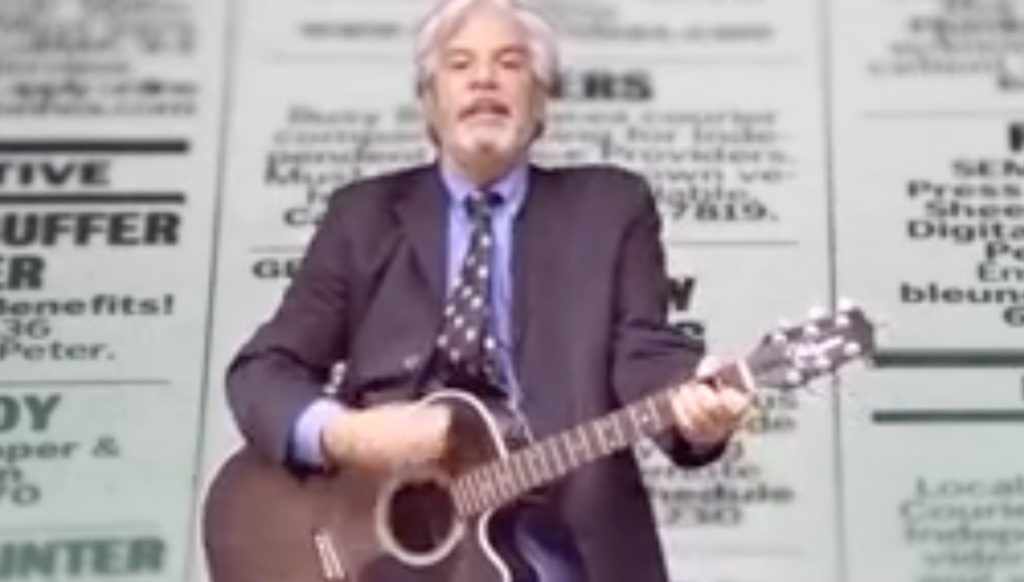 Mimosa Music Sundays
Gary's monthly Mimosa Music Series brings in musicians — some well-known and others not as well-known — to do what everyone likes best: Play music.
"We used to do them out of my house. We've had Donavan, Roseanne Cash, John Doe, John Hyatt, and it just got too big for the house. We moved it to the Federal Bar."  The next Mimosa Music get together is next week.
Check out Mimosa Music Series on Facebook
Check out Gary's music on iTunes
Gary said he's inspired by those who have stuck with it.
"Beck was playing little tiny clubs," Calamar said. "He was playing little clubs as a  scruffy guy and he's done very well for himself. He's risen from nothing to go on and win a GRAMMY."
Gary said in the music business, dedication pays off.
"It's not easy today," he said. "Follow your muse and your dreams and do what satisfies you, and hopefully you will make it pay off. Have a backup plan and continue to write."