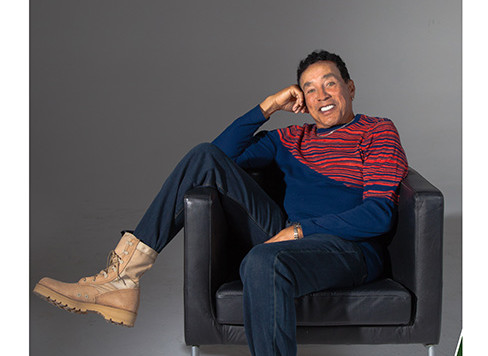 Motown 'Mayor' supports Boot Campaign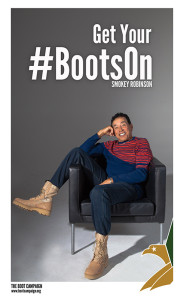 As Smokey Robinson prepares to be honored for his music career at this year's BET Awards, he shows appreciation for the sacrifices service members make to keep all of us free to achieve our dreams.
"I'm wearing my boots today for all our troops around the world, and especially those who have given their lives and their limbs," Robinson said. "I feel really good about wearing my boots to give thanks to those who are protecting our nation. I'm honored."
"Our country has very few living legends in culture, as well as music, such as Smokey," said Joey Jones, Boot Campaign chief operating officer, retired from the US Marine Corps. "Having him take hours of his day to come to us and put these boots on to show his personal support for our military and veteran communities was really an amazing show of patriotism."
The BET network will present the legendary artist with a lifetime achievement award at the 15th Annual BET Awards, which airs Sunday.
With a music career spanning 50 years, Robinson is one of the most celebrated artists in music history. He is credited with influencing the development of Motown Records and is believed to have written more than 4,000 songs.
His list of professional accolades is long, including Kennedy Center Honors, the Grammy Living Legend Award and NARAS Achievement Award. He has been inducted into both the Rock 'n' Roll Hall of Fame and the Songwriters' Hall of Fame.
For more information go to  www.bootcampaign.org .