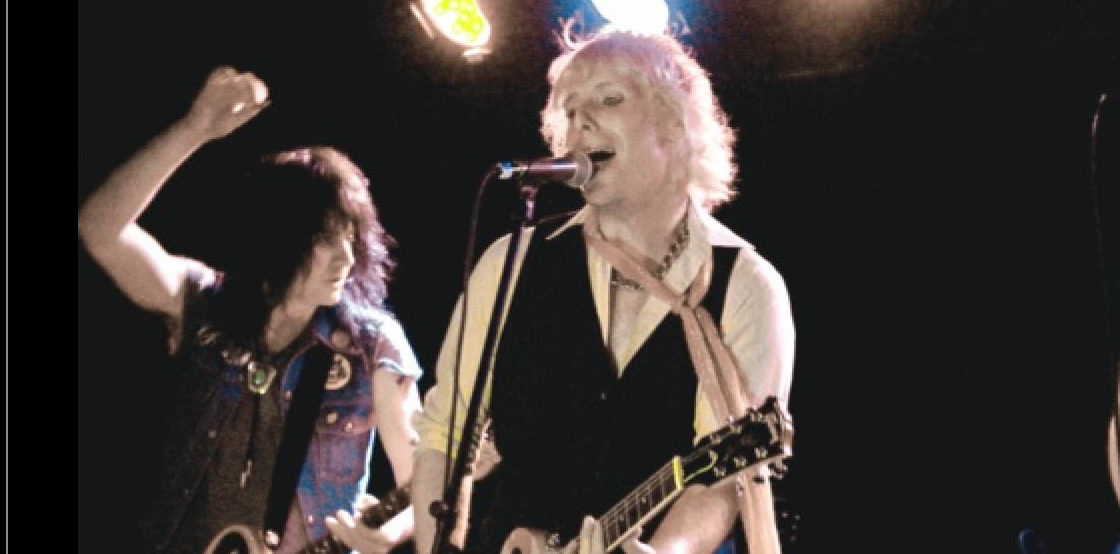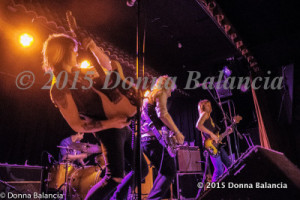 By DONNA BALANCIA – Dr. Boogie has the prescription for Saturday night.
The bandmates in Dr. Boogie — guitarist Dustin James, dynamic blond-haired frontman Chris Parsekian, bassist and drummer Luis Herrera — are Rock 'N' Roll to the core.
And while their music sets them apart, there is another important asset the guys possess: They have a strong work ethic based on reinvesting back into the band.
"We save every penny we make through our gigs and put the money back into the band," said James. "We've saved up for a van and now we're going to be gigging around to support our upcoming album."
The band's new album, Gotta Get Back To New York City, due in the fall, is a collection of songs that reflect the band members' experiences, ranging from every day occurrences to topics in the news.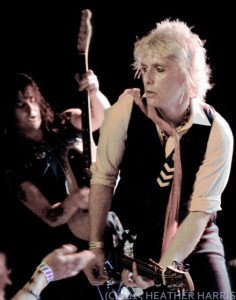 Record On The Way
"We write songs about our daily lives, and a lot of the time, that's where we find inspiration," James said. "Two songs relate to subjects in the news, those are 'Life On The Bread Line,' and 'I Need A Gun.' They're songs about topics that are important."
The band took time off from gigging to write and record and now they're taking their act on the road with the goal of getting back to New York City.
"We all have some kind of connection to New York," James said. "So we've been writing and recording and now we're ready to gig to promote the record."
"The record Gotta Get Back to New York City is a traditional 8-song album, the kind they used to do," Parsekian said. "We'd like to put one out every year."
The songs are fun, derived from Dr. Boogie's mid-20th century rock roots. Their favorite bands are The New York Dolls, MC5 and The Stooges. But they have managed to weave in some pop to make their music appealing to a broad group of fans.
Punk, Rock 'N' Roll and Motown Influences
But while the guys admire The Rolling Stones and the Dolls, they have other influences, like Chuck Berry and a lot of soul and Motown.
"It's the four of us together on the songwriting, arranging and recording," Parsekian said. "We write all the songs together as a band. And that includes Luis our drummer as well. He's not your run of the mill drummer, he's incredibly musical, not just as a drummer laying down a beat or groove. He's totally and completely part of the songwriting process."
"We love what we do and it's great to play music with these guys," Herrera said. "I come from a long line of drummers and musicians. My father played music, and my great grandfather played drums in Mexico."
Herrera — who can always be found in the middle of a group of fans when he's out at the gigs — said the time is right to hit the road and promote the music.
"We've spent a lot of time writing and recording and now we're going to tell the whole country about our music and spread the word," Herrera said.
Herrera said Dr. Boogie is family to him.
"We are like brothers," he said. "We get along, we support each other and we enjoy each others' company. We better, because it's a long way to New York City."