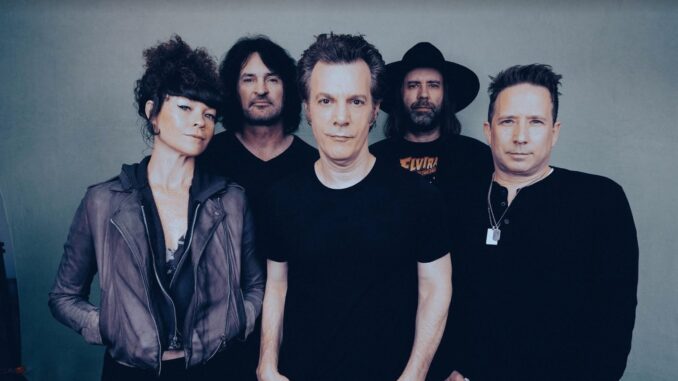 Release: Los Angeles-based Sons of Silver are wrapping up writing and recording the songs for their upcoming new album to be released later this year.
For the new music, they have enlisted the help of multi-platinum producers, mixers and engineers Tim Palmer (Robert Plant, David Bowie, Ozzy Osbourne, U2) and John Fields (Soul Asylum, Miley Cyrus, Jimmy Eat World).
"We've been holed up in our recording studio since the beginning of the year working on a bunch of new songs that we will be releasing later this year," said frontman Pete Argyropoulos."We are so proud of the new music and can't wait for everyone to hear it. We plan to hit the road in the fall in support of the new release. I can't emphasize enough how much we're looking forward to getting back in front of an audience night in and night out."
Along with singer and guitarist Argyropoulos (PeteRG,) the band lineup includes backing vocalist and keyboardist Brina Kabler, guitarist Kevin Haaland (Skillet,) bassist Adam Kury (Candlebox) with the new addition of drummer Marc Slutsky who has toured or recorded with Third Eye Blind, Goo Goo Dolls, Peter Murphy and Todd Rundgren to name a few.
In 2020 Sons of Silver delivered their debut EP Doomsday Noises. Next, they delivered their Ordinary Sex Appeal EP in 2022. The "supergroup" has received acclaim from a range of publications. Since their inception, their songs have collectively earned more than 10 million views and streams.
Check out 'With You' lyric video by Sons of Silver here:
Watch more videos on YouTube.