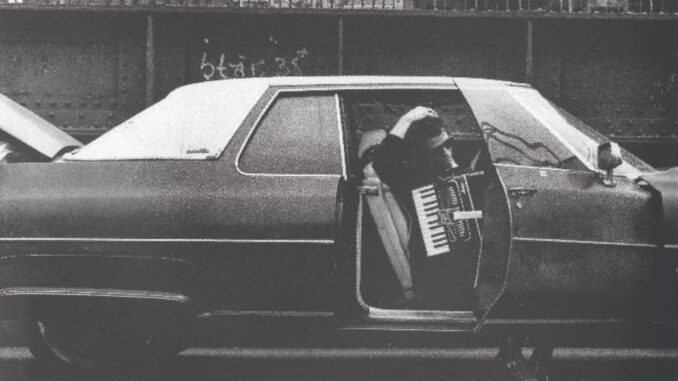 Release – Personally overseen by Tom Waits and Kathleen Brennan, Waits' middle-period albums, released on Island Records between 1983 and 1993, have been remastered from the original tapes and will be reissued on vinyl and CD this fall via Island/UMe.
Swordfishtrombones (1983), its sequel, Rain Dogs (1985), and the trilogy-completing stage musical, Franks Wild Years (1987), will kick off the series Sept. 1, 40 years to the day that Swordfishtrombones was released.
Ahead of their physical releases, all of the albums are available to stream today featuring the newly remastered audio, allowing fans to hear how these landmark recordings now sound better and more vivid than ever.
Stream the albums here: https://tomwaits.lnk.to/IslandVinylReissuesPR
In addition to streaming and download, each album will be released on CD and in two vinyl options.
All albums were mastered by Chris Bellman at Bernie Grundman Mastering under the guidance of Waits' longtime audio engineer, Karl Derfler. Swordfishtrombones was sourced from the original EQ'ed ½" production master tapes while Rain Dogs, Franks Wild Years, Bone Machine and The Black Rider were sourced from the original ½" flat master tapes.
Not that Waits' early albums were devoid of artistic progression. There were the piano-based jazz-folk ballads of his remarkable debut, Closing Time (just remastered for its 50th anniversary), the beat/jazzy/smokey flavor of Nighthawks at the Diner, the piano-bass-sax-drums sagas of the landmark, Small Change, the experimental tone poem, "Burma Shave," on Foreign Affairs, the grit and grunge of the stripped-down Heart Attack And Vine… All this would stand alone as a great body of work if the man had never written another note.
Check out Tom Waits on Spotify: