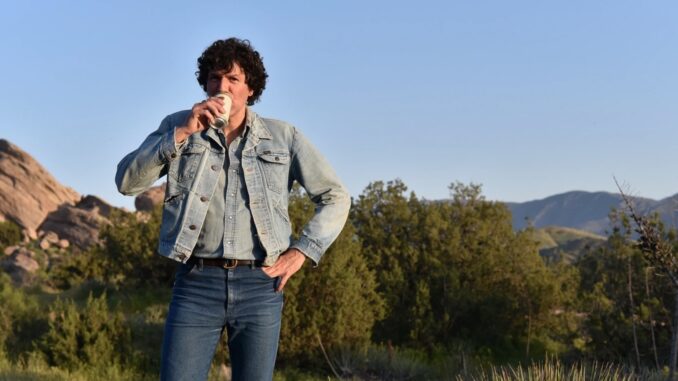 "Silk Robe, Garden Flowers" is a co-write between Joe Bourdet and Alana Amram, daughter of legendary composer David Amram. The two collaborated previously on the song "Lost Along The Way," which appears on Joe's debut album from 2021, Meadow Rock.
The instrumental performances and arrangement here are in part an homage to the Flying Burrito Brother's Rick Roberts era and "blue" album.
Joe produces, engineers, and mixes music at his studio, Mountain Sounds Recorders in Los Angeles.
Check out 'Silk Robe, Garden Flowers' on Bandcamp here: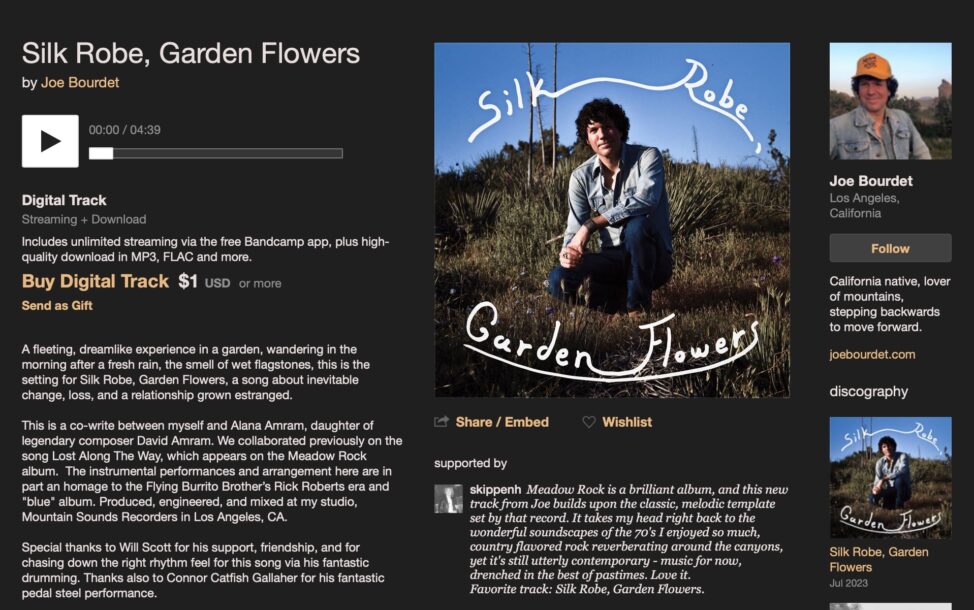 ​
CREDITS:
Silk Robe, Garden Flowers is Joe Bourdet's first follow up to the Meadow Rock album.
Written by Joe Bourdet and Alana Amram
(Mountain Sounds ASCAP, Alanasaurus Rex SESAC)
Will Scott – Drums
Connor Catfish Gallaher – Pedal Steel Guitar
Joe – Guitars, Bass, Fuzzy Slide Guitar, Vocals, Producer/Engineer
Recorded at Mountain Sounds Recorders, Los Angeles, CA
Photo by Leigh Miller
Artwork Design/Layout Justin Hawkins
(c) 2023
Special thanks to Will Scott for his support, friendship, and for chasing down the just right rhythm feel for this song with his fantastic drumming. Also to Connor Catfish Gallaher for his fantastic pedal steel performance.