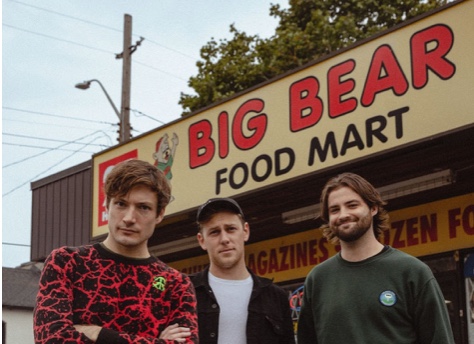 For the guys in the Toronto rock trio The Dirty Nil, Big Bear was more than a convenience store parking lot. So they created a single and video "Bye Bye Big Bear" in its memory.
"We were there through our 20s and having the best time," said guitarist Luke Bentham. His roommates in those years included members of fellow Canadian rock outfits including The Glorious Sons, Attack in Black, Career Suicide, Seaway, and Single Mothers.
"It was so conducive to creativity and collaboration," he said. "When we turned 30, though, it felt like time to spring from the nest, so we all put our separate plans into motion, and then I immediately started to miss everybody."
Go here to download.
Watch 'Bye Bye Big Bear' here: