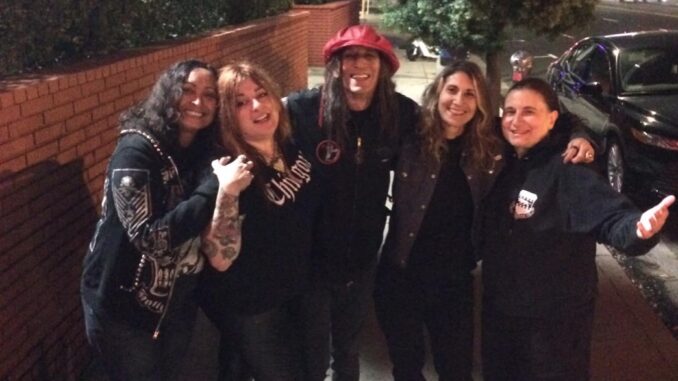 Review + Photos by AMES FLAMES
TARZANA, Calif. – It's been two years and eight months since I worked a show and I'm glad my return was with Betty Blowtorch at Corbin Bowl. It was excellent.
I was happy to be with my favorite girls once again and doing my roadie thing. I had the honor of announcing them, and it was off to the races.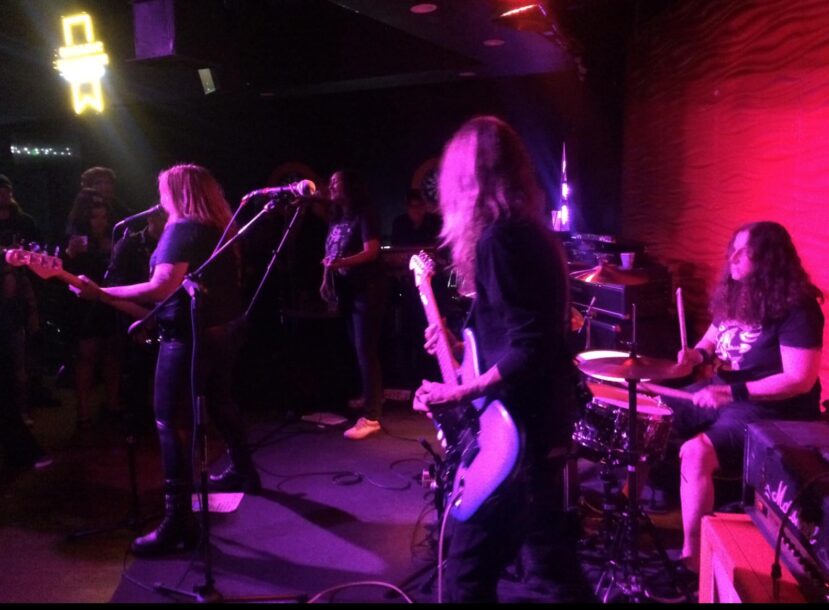 From the first note of "Hell On Wheels," I could tell they weren't playing games. Judy Molish's thunderous drum beats is the heartbeat. She hits harder than most guy drummers and does it with style and efficiency. Sharon Needles plays the solid crunching rhythms that gives the songs their hard edge.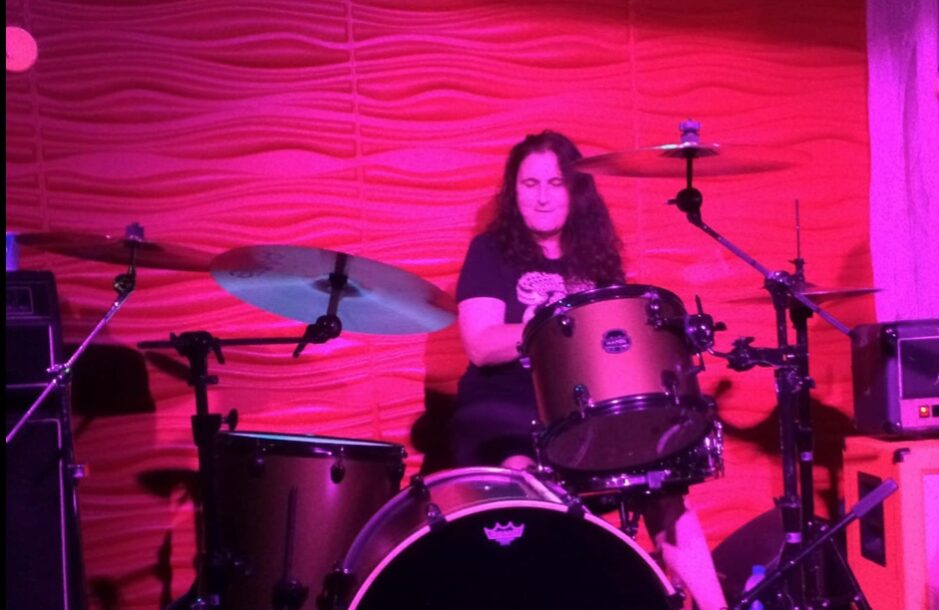 Mia X's raging vocals and proficient bass playing upholds Bianca's tradition without being an impersonation. It's Blare-N-Bitch's special brand of lead guitar playing that shreds through the songs to give them the unique Betty Blowtorch trademark style. She even sings back up vocals now.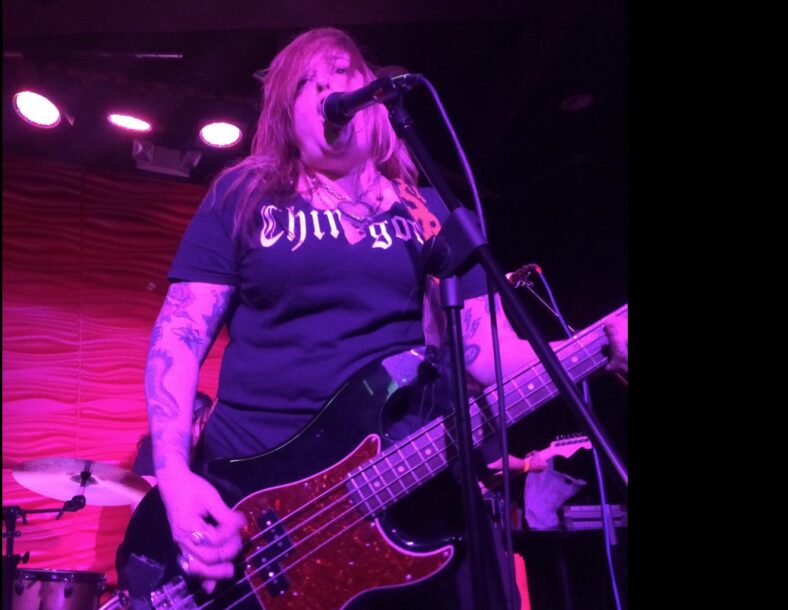 Put it all together and you have a super band that sounds like no one else. They blazed through a selection of their songs plus played two new songs and two covers. The new songs, "TP Whoreder" and "Stronger Than The Fear" fit in nicely and are the first songs that Mia X are featured on. Now it's real. Both songs are available now on Band Camp.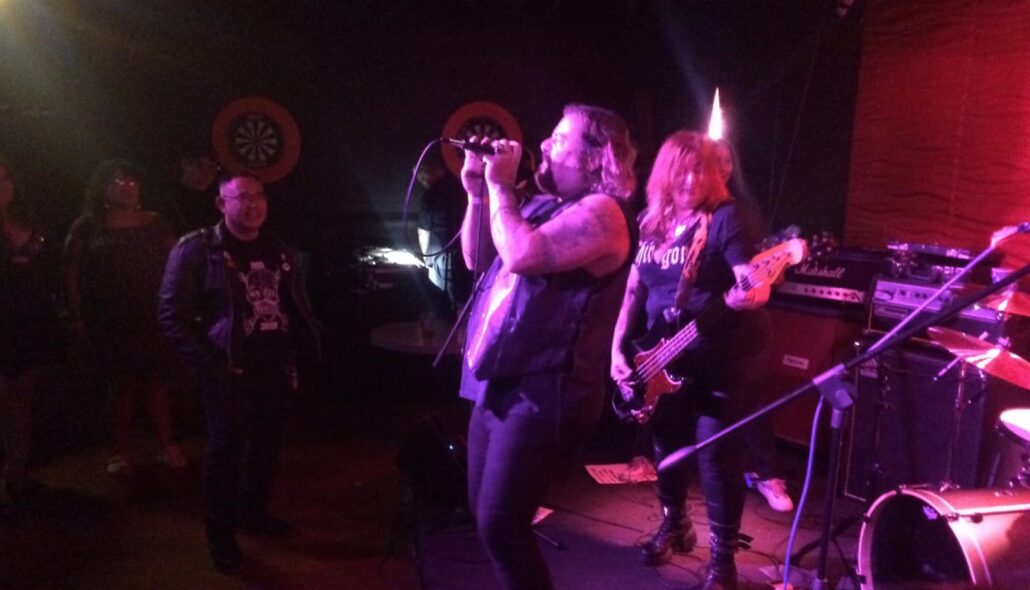 They did rousing covers of Judas Priest's "Livin After Midnight," then AC/DC's "Touch Too Much" that featured Derek Christensen of the B Movie Rats on lead vocals. Drew from Trap Girl joined them to do the Vanilla Ice parts on "Size Queen" as she has done before. Of course the crowd was on their feet and watched the band rip through the 12 song set in sheer excitement.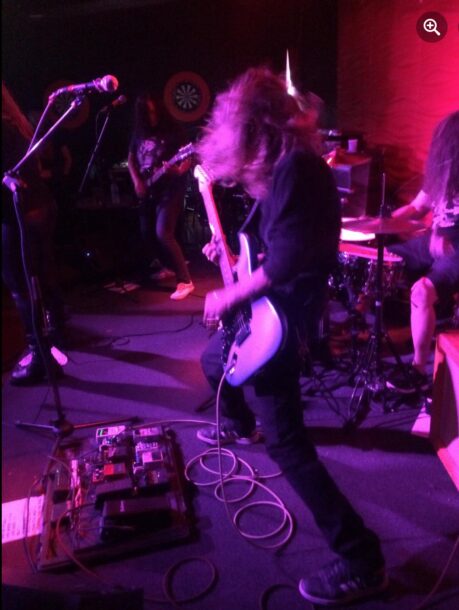 Betty Blowtorch is real, in your face, Rock N Roll. No backtracks, no light show, no gimmicks, just straight up rock. So if you like real rock and roll without the amusement park frills, Betty Blowtorch is a band you should check out. And yes, they can fix your car, kick your ass, and steal your wallet.