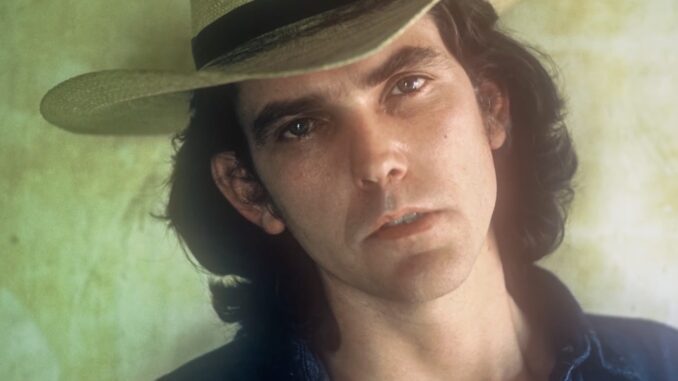 By AVA LIVERSIDGE
Without Getting Killed or Caught gives unique insight into the legendary life, love, and art of Texan songwriting denizen Guy Clark, memorializing his mainstay in the classic country catalogue and American aural history.
The film makes its virtual World Premiere at the 2021 SXSW Online, which takes place online March 16-20.
Conceived from the personal diaries of Clark's late wife and fellow songwriter Susanna Clark and author Tamara Saviano's biography, the documentary yields an intimate and touching view on personal mishaps, the complexity and mutuality permeating his relationship with best friend and fellow musician Townes Van Zandt, and the love that both held and broke these bonds.
Nothing becomes more apparent throughout the film than the palpable inspiration that Clark derived from the community he fostered with both his wife and best friend. Without Getting Killed or Caught is a study in which an exalted artist, such as Guy Clark, can elicit such bonds to inspire a vision and serve as inspiration.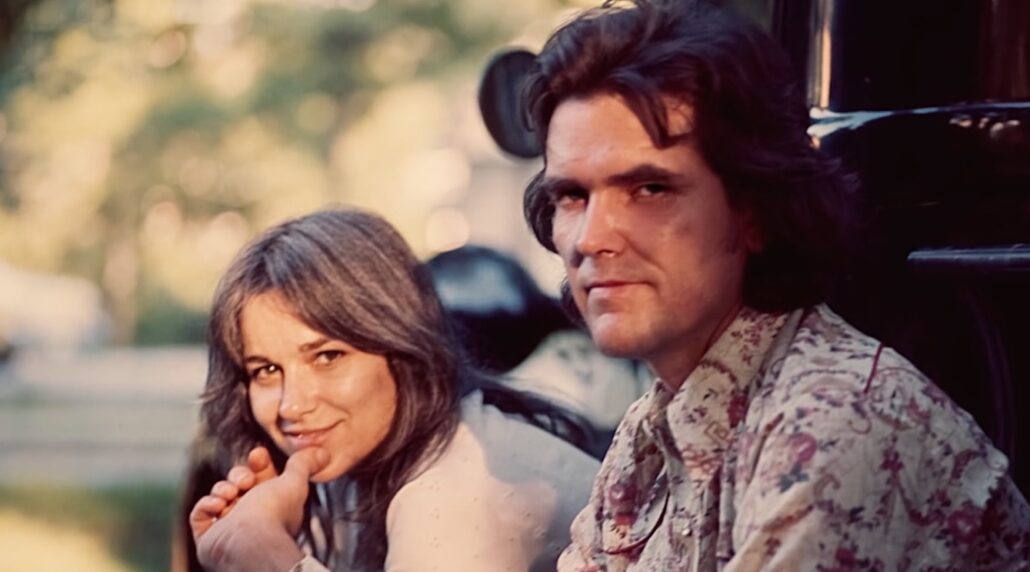 The film boasts a particularity in that the audience is privileged Susanna's perspective of the story, from trial to triumph and back again; we traverse the dirty road that leads to great acclaim and great destruction all chronicled by the woman duly observing, penning lyrics, and painting masterpieces. Moreover, we follow the well-acquainted account of what a small seedling of hope a city, like Nashville, can flourish into for a few artists with a strong sense of self. As the threesome hop from Oklahamona to Houston to Los Angeles and, finally, to Nashville with a promising publishing deal from RCA, they sow the seeds for a new country identity- a revolution that can be pretty closely tracked by their boot heels.
All while they traversed the often lonely road to success, those around the trio succumbed to tragic deaths, whether it be Susanna's sister, Bunny, or Townes's girlfriend. However painful, the continued loss tested and testified for their deeply held bonds to one another — bonds that would one day enable songs of struggle to be brought to fruition in communal healing.
The masterpieces to emerge were rightly dissimilar to what contemporary Vince Gill called "little darlin'" country songs that littered the Southern music scene at the time. Instead, Clark and crew followed the Highwaymen's lead. It becomes evident that what held the threesome together is not chance or genre or tradition, but a keen understanding of the English language as evidenced by the direct and raw storytelling that permeates their art. In concurrence with the resurgence of the folk music tradition, the pressure fell upon the shoulders of Clark, Townes, and their contemporaries to stake country music's poetic claim.
When acclaim did finally arrive, Guy Clark turned a shoulder to mainstream praise, with the belief that widespread recognition is an arbitrary component to successful creation, and adopted the role of a country-music-curator. Scenes of friendly gatherings and Susanna's reminisces of their house-turned-workshop being flooded by up-and-coming musicians of the time characterize Clark's devotion to imparting his wisdom on less-established peers. His mentorship guided a generation of musicians reared on the philosophy that true art lies in the process; creation is less about the hits you make but the life you lead and the passion you offer the world.
Guy Clark's legacy, as depicted in Without Getting Killed or Caught, is western legend as literature, and literature as western legend.
'L.A. Freeway' by Guy Clark on Austin City Limits: