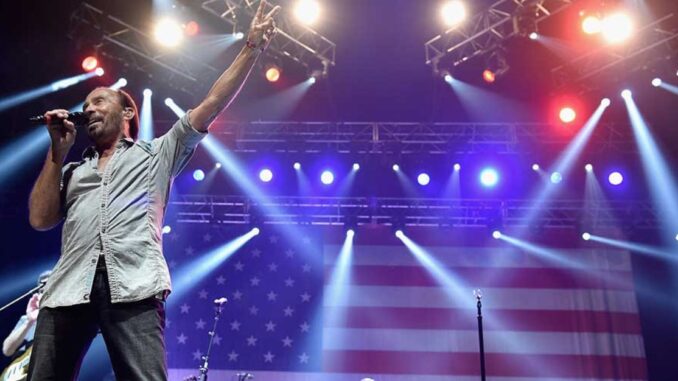 By JOHN DALY
Lee Greenwood took 36 years to get there, but he topped Billboard Magazine's Digital Song Sales Chart with his classic "God Bless the USA."
Greenwood's patriotic tune from 1984 has been reimagined in a socially distanced manner. The newly arranged "God Bless the USA," which scored the top spot on the July 18 chart, featured Greenwood with Home Free, the a cappella troupe, and the U.S. Air Force Band.
The song has amassed 1.4 million views as of July 14.
Home Free recorded their own version of "God Bless the USA" in 2016, which collected more than 11 million views.
No matter which side of the political spectrum, the song speaks to the tremendous sacrifices made by armed forces  men and women of all nationalities.
"God Bless the U.S.A." cracked the top five on the country singles charts three times (1991, 2001 and 2003). It reached the Top 20 of the Billboard Hot 100 shortly after 9/11.
Greenwood has been honored with the Congressional Medal of Honor Society's National Patriot's Award, and he has entertained troops on more than 30 USO Tours.