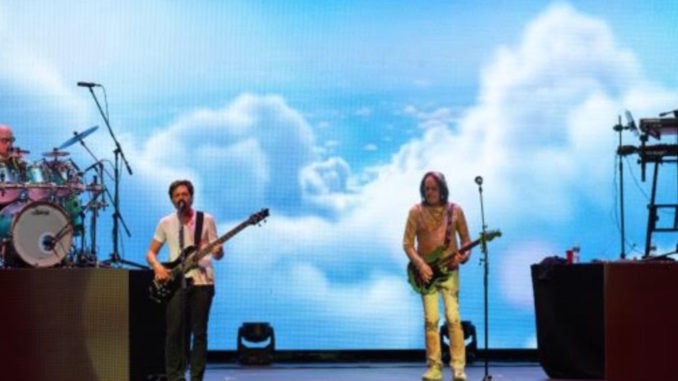 By DONNA BALANCIA
Todd Rundgren is in the midst of a much-anticipated Utopia reunion tour with the band's original members except for the young keyboardist.
So who is this 31-year-old keyboard and synth expert on tour with the legendary Utopia and Todd, Willie Wilcox and Kasim Sulton?  We caught up with Rundgren for an interview and he gave us the lowdown.
The man manning the keyboards on the Utopia Tour is Gil Assayas of Jerusalem. He's been in the U.S. a short time and lucked out with one of the best gigs a lover of '70s and '80s prog and pop music can get.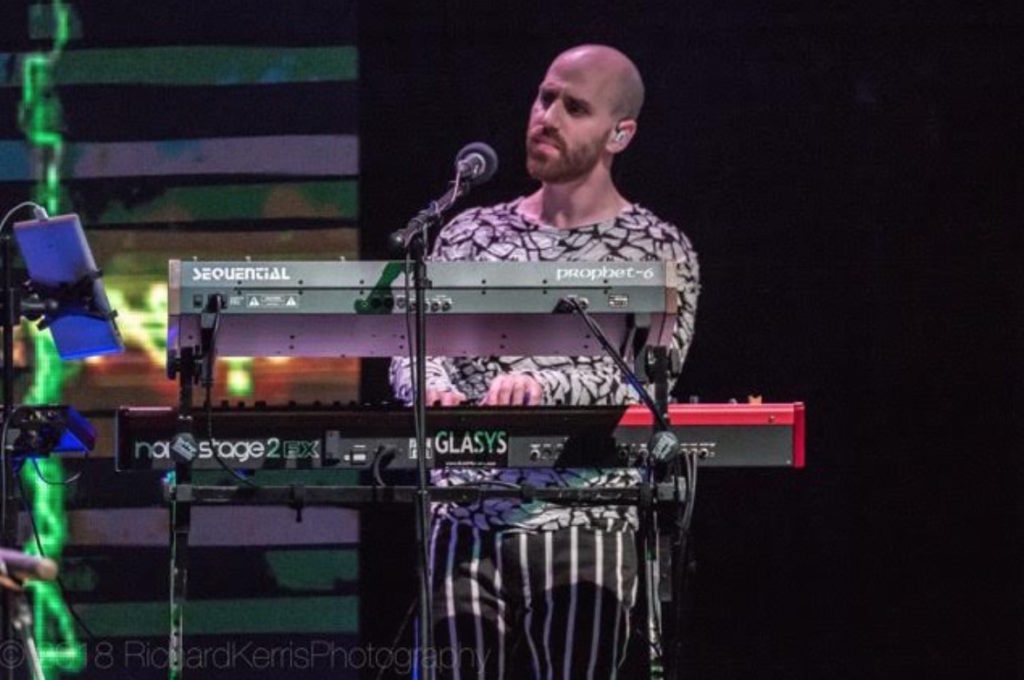 It Took Years to Get Utopia Back Together
It took years to finally get all the original guys in Utopia to agree to the reunion, but no one ever could foresee the fallout at the keyboard spot. Original Utopia keyboardist Roger Powell had to withdraw. Then his replacement, Ralph Schuckett, who worked with Todd on A Wizard a True Star, was also unable to do the gruelling tour.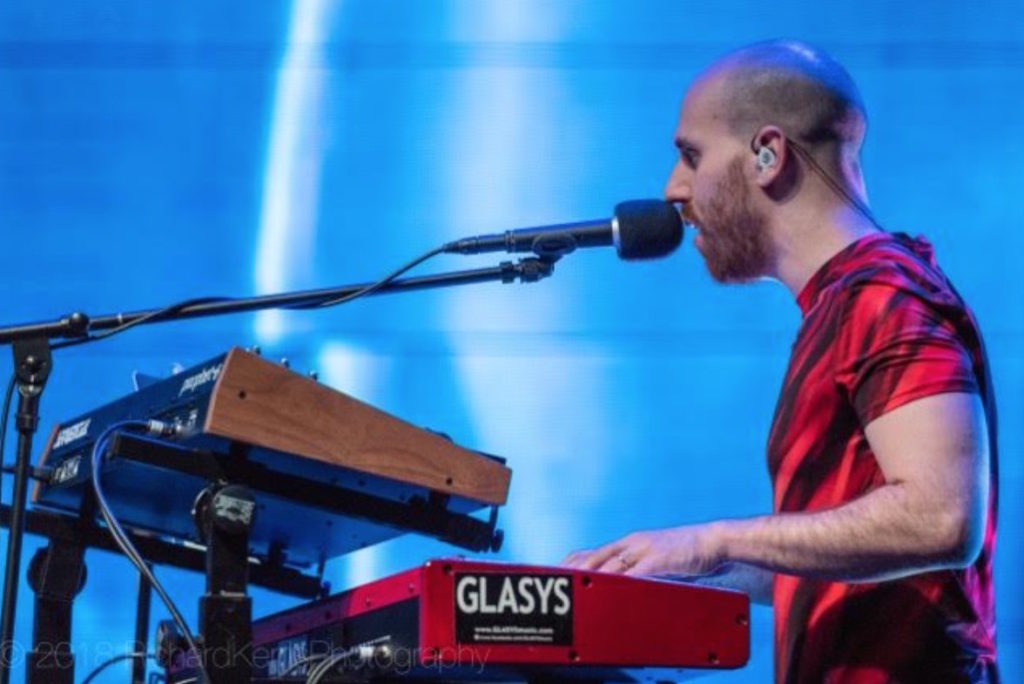 Read About the Utopia Tour at CaliforniaRocker.com
"We found out Ralph couldn't do it and our first instinct was to call people we knew to fill in," Rundgren told CaliforniaRocker.com "None of the people we knew were able to do it. The show is a history of Utopia, so it's from the prog rock days to the alt pop days of the '80s so we knew this was going to be a challenge."
Rundgren and Utopia had a mini contest to find the best keyboardist from among the friends and fans network and got about 400 applicants, many of whom did not, or could not, sing.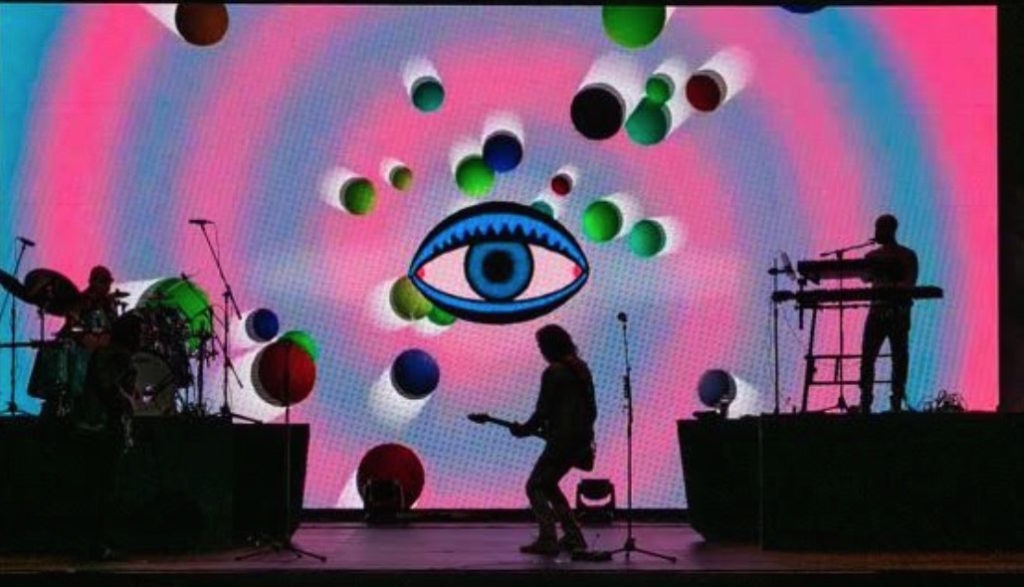 Depending on Rebop's Opinion
"So I asked Rebop, my son, and asked him, 'Who is the best keyboard player you know?'" Rundgren recalled. "He told me about Gil and it turned out he's exactly what we were looking for."
"Gil's 31 and he actually grew up in Jerusalem," Rundgren said. "He's been in the U.S. for two years and now he's on tour with us. He covers the range, he looped around, studied the old analog synthesizers, he can make all the old school sounds."
Assayas a Keyboardist Whose Resume is on the Web
Rundgren said it was a no-brainer because Gil has so many videos on the Internet, performing under the name GLASYS.
"That's another reason why he was the obvious candidate," Rundgren said. "He has evidence on YouTube."
"A lot of the other candidates may be on YouTube, but you have to fast forward to find their two-bar solo," Rundgren said. "Others were saying they could play the keyboards but they couldn't sing. Once we found Gil he set the bar and everyone was compared to him."
Thank you to Drew Tamaki for video:
https://www.youtube.com/watch?v=BgS3fBDWq8g
Todd Rundgren and Utopia Tour Dates
The Utopia reunion tour continues through June with stops in the midwest, back east and in Los Angeles at The Wiltern on May 29.
Other California dates include The Masonic in San Francisco on May 30, The Crest in Sacramento on June 4 and Fox Performing Arts Center in Riverside on June 5.
5/12 – Milwaukee, WI, Pabst Theater
5/13 – Minneapolis, MN, State Theater
5/15 – Grand Rapids, MI, 20 Monroe Live
5/15 – Toronto, ON, Massey Hall
5/17 – Detroit, MI, the Fillmore
5/19 – Cleveland, OH, Hard Rock Live
5/22 – Chicago, IL, Chicago Theater
5/24 – Denver, CO, Paramount Theater
5/26 – Las Vegas, NV, The Joint at Hard Rock
5/27 – Phoenix, AZ, Comerica Theater
5/29 – Los Angeles, CA, the Wiltern
5/30 – San Francisco, CA, the Masonic
6/1 – Seattle, WA, Moore Theater
6/2 – Portland, OR, Revolution Theater
6/4 – Sacramento, CA, Crest Theatre
6/5 – Riverside, CA, Fox Performing Arts Center