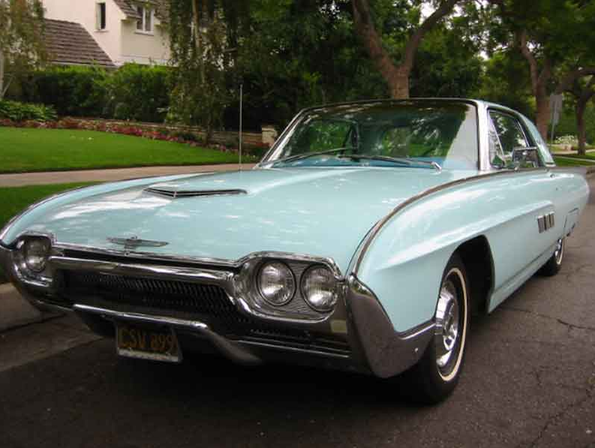 By DONNA BALANCIA, BEVERLY HILLS — Want to cruise around like The Clash frontman Joe Strummer did in Los Angeles?
Then you can buy Strummer's 1963 Chalfont Blue Ford Thunderbird, going up for sale by the Beverly Hills Car Club via Ebay.
The car is on sale through Thursday, Aug. 21, Strummer's birthday.  He would be 62 years old.  Strummer died on Dec. 22, 2002, from congenital heart failure.
Joe Strummer
Joe Strummer drove the car mainly in 1987 and 1988 while living in Laurel Canyon in Los Angeles.  At the time, he recorded his first solo album, Earthquake Weather, apart from The Clash, the band which he founded with Mick Jones, Paul Simonon and Nicky Headon.
"This is such a special car to me," said Alex Manos, owner of Beverly Hills Car Club. "He was one of a kind, just like this car. Joe had an enormous love for American cars and I feel it's serendipitous that this beautiful 1963 Ford Thunderbird is coming to us for sale."
 The Clash was inducted into the Rock and Roll Hall of Fame in 2003.