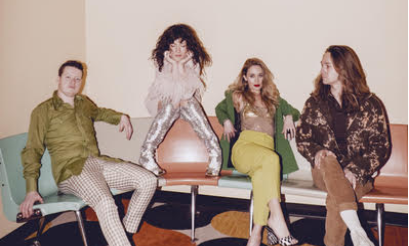 Flight Attendant has just released their newest single, "Therapy Couch."
"This song is about recalling being broken up with while sitting on the couch in your living room," shares lead vocalist, Karalyne Winegarner.
The song's accompanying official music video will hit on Friday, July 14.
"The song tells the story of an argument between two partners where judgment was passed, criticisms were thrown, harsh marks were made and now the feeling of infatuation has been killed due to hot tempers and poor self-awareness," Winegarner said. "The lesson of the song should be to save one's heated fits of overthinking for the therapy couch – and not the couch you share with the person you love."
Serendipitously coming together through similar interests – not the least of which is fine wine – Flight Attendant is comprised of Winegarner (Lead Vocals, Keys); Vinny Maniscalco (Vocals, Guitar); Nikki Christie (Vocals, Viola); and Derek Sprague (Drums).
Winegarner also served as creative director for the "Therapy Couch" video, which was filmed in an unfinished warehouse in Dickson, Tennessee. The video brings to life Winegarner's idea for visually representing the vast space of the mind that is frequently occupied by a single obsession.
"Sometimes conflict is the only thing that occupies your mental space, and everything else gets pushed aside," says the video's director, Casey Pierce. "Things get cluttered off into the corner and all you can think about is a singular moment – or in this case, a breakup."
"The song is supposed to remind people, and myself, to stop wasting time in relationships that don't work," adds Winegarner. "Stop having the same fights with people because you won't go to therapy. Get out of the rut of a bad relationship and move forward."
Listen here: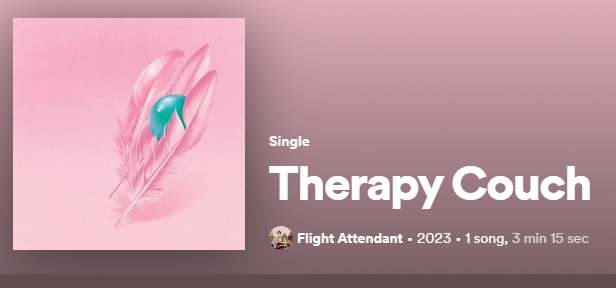 JOIN THE CABIN CREW: