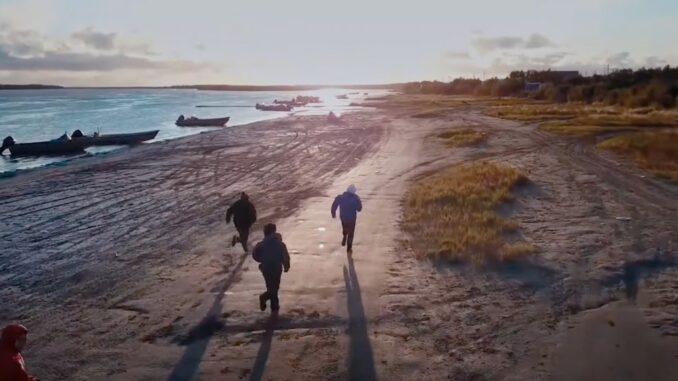 Portugal. The Man and PTM Foundation are celebrating the resilience of their neighbors, supporting Alaska Native Health and the organizations working to keep Alaska's communities of Indigenous people healthy and safe.
They share the short film 'Pass The Mic: Alaska Native Health' to increase awareness of the unique needs and challenges of Indigenous communities in Alaska, encourage donations in support of Alaska Tribal Health, and increase donations to the Healthy Alaska Natives Foundation (HANF) and the Alaska Native Tribal Health Consortium (ANTHC), to support relief efforts in Alaska.
The 'Pass The Mic' film captures candid stories and testimonials about the unique strength and resilience Alaskans face, bringing a human face to their adversity due to government neglect while also spotlighting the strength they turn to within and in their community to withstand trying times. The film and associated campaign was made possible through generous donations from Rasmuson Foundation and Portugal. The Man.
Alaskans are an unparalleled culture that stands as a demonstration of integrity to behold the world over as a source of inspiration. Alaskans have persevered through the toughest challenges and the PTM Foundation commends them for that and turns to them as well for inspiration.
"I am so honored to be able to go home to Alaska and visit these beautiful communities. Their strength and resilience is incredible and something we can all learn from." – John Gourley, Portugal. The Man