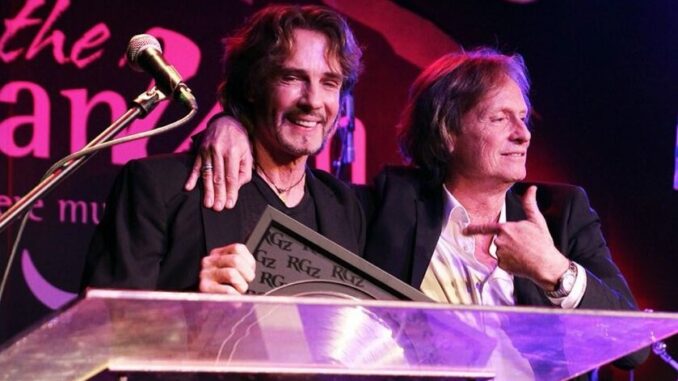 By JOHN DALY
Rick Springfield and Richie Kotzen were among those on hand to honor an illustrious group of respected sidemen, producers and rockers assembled for the RockGodz Hall of Fame Awards at the Canyon in Agoura Hills.
Those feted at the annual celebration of all things classic rock were musicians and music innovators, including bassist Bob Glaub, Greg Leisz of Eric Clapton's band, Jim Keltner, session drummer for The Beatles, Richie Zito of Elton John's band, writer Danny Kortchmar, composer Brett Tuggle, and Rita Wilde who broke barriers as the first female program director at KLOS.
Gregg Bissonette, Frazer Smith, John Good, Phil Chen, Richie Kotzen, Tim Piece and Springfield presented and there were performances throughout the evening.

Awards were presented to:
Alex Skolnick of Testament and the Alex Skolnick Trio. In 2005, he reunited with Testament, the impact of which has eclipsed the band's initial run, including being featured on Slayer's recent farewell tour.
Bob Glaub, a session bass player from Los Angeles who recorded and toured with artists and bands including Jackson Browne, Linda Ronstadt, Stevie Nicks, Crosby, Stills and Nash, John Lennon, Ringo Starr, John Fogerty, Bob Dylan, Randy Newman, Jerry Lee Lewis, Bruce Springsteen, Donna Summer, Carole King, Bonnie Raitt, Rod Stewart, Don Henley, Glenn Frey, Bob Seger, Neil Diamond, Bee Gees, The Doors, The Beach Boys, The Doobie Brothers, Journey, Bon Jovi, Dwight Yoakam, Dolly Parton, Taj Mahal, Aaron Neville, Lucinda Williams, Warren Zevon as well as hundreds of others.  Bob currently tours with Jackson Browne and continues to be in demand on a wide variety of recording projects.  
Brett Tuggle, an award-winning composer and multi-instrumentalist who has toured and recorded with artists including Fleetwood Mac, Jimmy Page, David Lee Roth, Chris Isaak, Stevie Nicks, Lindsey Buckingham and Steven Tyler. Brett played and toured with Springfield on the heels of Rick's hit single "Jesse's Girl," and later, David Lee Roth after he had split from Van Halen. 
Burleigh Drummond, a founding member of Ambrosia in 1970 and has also performed-recorded- produced with Alan Parsons, The Lost Dogs, Player, Bill Champlin, Mighty Mo Rodgers, Michael McDonald etc. To date Burleigh and his wife and musical partner Mary Harris have recorded three albums of their own group Tin Drum and produced over 200 albums for other artists.
Richie Zito began a remarkable producing career 15 Gerry Wexler signed him to Atlantic Records. In 1973, Richie moved to L.A. and soon attained success as a prolific session musician, recording with artists including Elton John, Ringo Starr, Tina Turner, The Beach Boys, Rick James, Donna Summer, Barbara Streisand, Lionel Richie and Giorgio Moroder. In 1980 Richie became a member of Elton John's Band. They recorded three albums and toured the world culminating in a Concert at Central Park for 450,000 people.
Richie played guitar on the notable motion picture soundtracks for Scarface , Top Gun  American Gigolo, Flashdance, Beverly Hills Cop, and Streets of Fire. Richie continued his career by Producing records for Eddie Money and Ronnie Spector, Joe Cocker, The Cult, Cher, Alice Cooper, Little Richard, Poison, Heart a #1 for Cheap Trick, and a  # 1 for Bad English  to name a few. In 1990 Richie was honored with Billboard's Producer of the Year Award.  As a songwriter, Richie Zito wrote songs for Diana Ross, Roger Daltrey, and Graham Nash.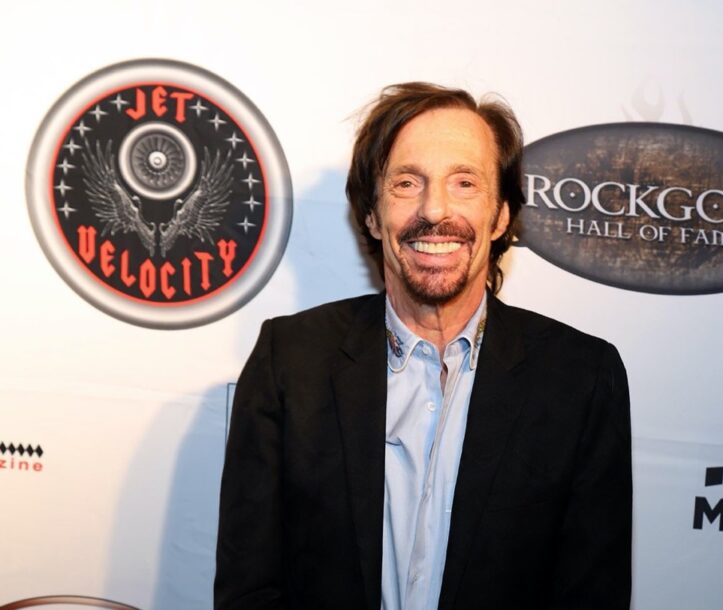 Danny Kortchmar, who works with James Taylor, Don Henley, Carole King, Linda Ronstadt, Jackson Browne, and many more. As a songwriter, Kortchmar has either written alone or collaborated with numerous artists and has penned such indelible tracks like Don Henley's "Dirty Laundry," "All She Wants to Do Is Dance" and "New York Minute," as well as Jackson Browne's "Somebody's Baby" and "Shaky Town." 
Greg Leisz, who plays guitar, pedal steel, lap steel, mandolin and banjo with Eric Clapton, Joni Mitchell, John Mayer, Bruce Springsteen, Eagles, Joe Cocker, David Crosby, Bill Frisell, Bonnie Raitt and Robert Plant. He's touring and recording with Jackson Browne and is a member of the group Charles Lloyd and the Marvels.
Jeff Bova, who won his Album of the Year Grammy as a producer on Celine Dion's, Falling Into You. Jeff's rock roots have always been a major part of his work. Jeff is featured as keyboardist and synthesizers on some recordings by: Meat Loaf, Robert Palmer, Eric Clapton, Iggy Pop to name a few. During a career spanning over 40 years, he has contributed to hundreds of recordings by significant mainstream artists including Katy Perry, Michael Jackson, Celine Dion, and many more. 
Jim Keltner of Pasadena, who perhaps most notably is a session drummer for The Beatles has shared the spotlight with Ringo Starr.  He and Starr were the drummers on the Concert for Bangladesh, rock music's first charity benefit at Madison Square Garden in New York. In addition, he has also worked with Bob Dylan, Leon Russell, Eric Clapton, Neil Young, Steely Dan, Ry Cooder, Randy Newman, Dolly Parton, Harry Nilsson, Simon and Garfunkel, Jackson Browne, Tom Petty, Lucinda Williams, Elvis Costello, Rickie Lee Jones, Ziggy Marley, Bill Frisell, John Mayer, Diana Krall,, Conor Oberst, Jerry Lee Lewis, Boz Scaggs, Sara Bareilles, Jenny Lewis, and Phoebe Bridgers and many more.
John JR Robinson started playing piano at age 5 and drums at age 8. He turned pro when he started his first band at the young age of 10.  JR won his first Grammy with the hit record, Chaka Khan's Rufus "Ain't Nobody" in 1983.
JR has become the most recorded drummer in history. He has played on over 500,000,000 records, including  We Are The World, All Night Long and You Are by Lionel Richie, I'm Just A Gigolo and California Girls by David Lee Roth.
Peter Beckett, who met J.C. Crowley at a Hollywood Party in early 1977. Beckett was a rock musician from Liverpool and Crowley was a country singer from Texas. Within a week, they started writing songs together. A short time later, they enlisted the help of Ronn Moss on bass and John Friesen on drums and Player was born. Player had the number one single "Baby Come Back" which was written by Beckett and Crowley and sung by Beckett. Their second single "This Time I'm In It For Love" reached #10. 
Rachel Bolan, the co-founder and songwriter for the band Skid Row, said he was influenced by Liberace.  "I was only 5 years old, but was taken aback by the energy that filled the venue" Rachel said. It was after that moment he began listening to all the records that his brother and sisters owned. The first record he purchased was The Rolling Stones – Sticky Fingers. It changed his life. His first gig was in 1978 at Manasquan high school in Manasquan, NJ. In 1986 Rachel met Snake and the rest is history. Outside of Skid Row, Rachel produces other bands and writes songs for other artists, sports teams and with Snake writes music for ESPN.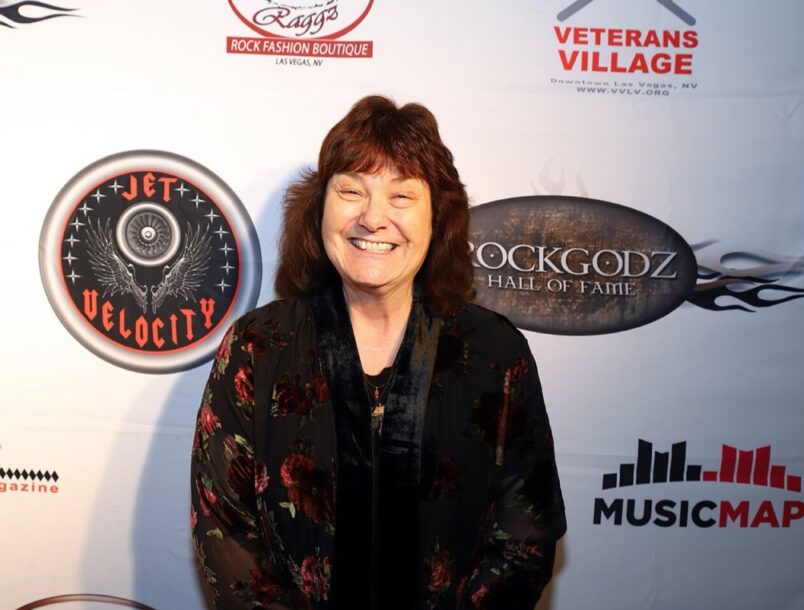 Rita Wilde is an award-winning broadcaster and a pioneer in radio. Rita was named Program Director at KLOS, the premiere rock station in L.A., at a time when women were barely visible in rock radio. As an on-air personality and Music Director at various Southern California stations, Rita had a decades-long career in the Southland where she interviewed the most significant legends in music at the peak of their fame and had a principal seat at the table in the male-dominant PD arena.
Ross Hogarth is a multi-platinum and multi-Grammy winning producer-mixer-engineer who has been working in the music industry for over four decades. Some of his timeless work includes Motley Crue, John Mellencamp, John Fogerty, Ratt, Dio, Jewel, Melissa Etheridge and REM. 2012 brought the release of "A Different Kind of Truth", the new record from Van Halen, first with David Lee Roth since 1984 and the first in 16 years, co-produced, engineered and mixed by Ross. 
Rowan Robertson sent a cassette to Ronnie James Dio in 1989, and when he was a 17- year-old, he joined Dio, recording the 1990 release, Lock Up The Wolves. Joining with Oni Logan and Atlantic for the cult favorite 1994 album, Dave Jerden produced Violets Demise. Electra records band, VAST in 1998, 2002  Electra Records band AM Radio. 2006, LA Rockers DC4, Brian Tichy's Moby Dicks also and an album with Billy Ray Cyrus. Rowan currently plays for the hit Las Vegas show, Raiding The Rock Vault, which has won number one 'Best Of Las Vegas' award five years running.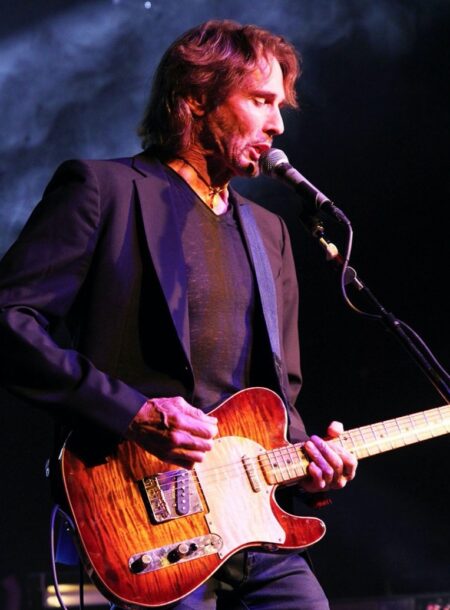 Teddy Andreadis is a multi-instrumentalist and singer who has shared the stage with Carole King, Guns N' Roses, Alice Cooper, Billy Bob Thornton, Chuck Berry, Bo Diddley,  B.B. King, Bruce Willis and Beth Hart. He's a renowned keyboardist, a wailing harmonica player and a soulful singer, B3 player and an insightful musical arranger.
Teddy is working with Billy Bob Thornton and The Boxmasters.
RockGodz Hall of Fame was founded by Cindy Landeen and Steve Rosen. The board members are Sandy Rizzo, Francis "Buster" Akrey, Kevin "Duggie" Dugan, Steve Eggleston, Daniel Margasa, Tony Franklin, Rory Kaplan and Marquetta Nickols. RockGodz Hall of Fame was founded in 2009 for honoring those who have contributed to rock and roll and who may not have received the recognition that they deserve.