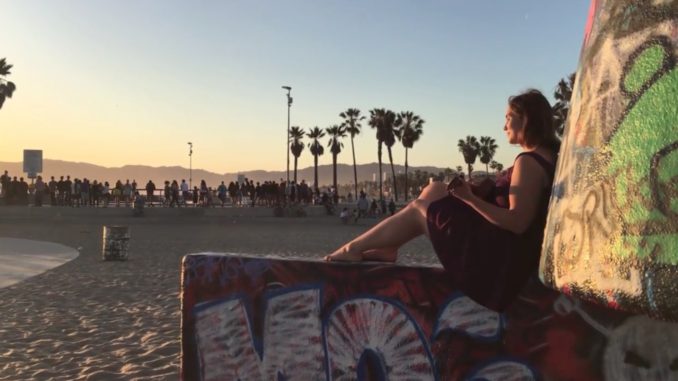 By DONNA BALANCIA
Heather Gruber's music brings reassurance and beauty into a hectic world.
With her new full-length album Dance into the Desert, The Los Angeles-based singer-songwriter has put forth an eloquent and strong collection of songs that captures the human condition. But in a good way.
If you didn't know the album Dance into the Desert was about her own journey through life, the music could apply to just about everyone.
Through her music, Gruber conveys the challenges, joys, heartaches and good times we all have in life. The only difference between her and us is she puts these feelings into great songs that stay with the listener long after the music has stopped playing.  She is the real deal.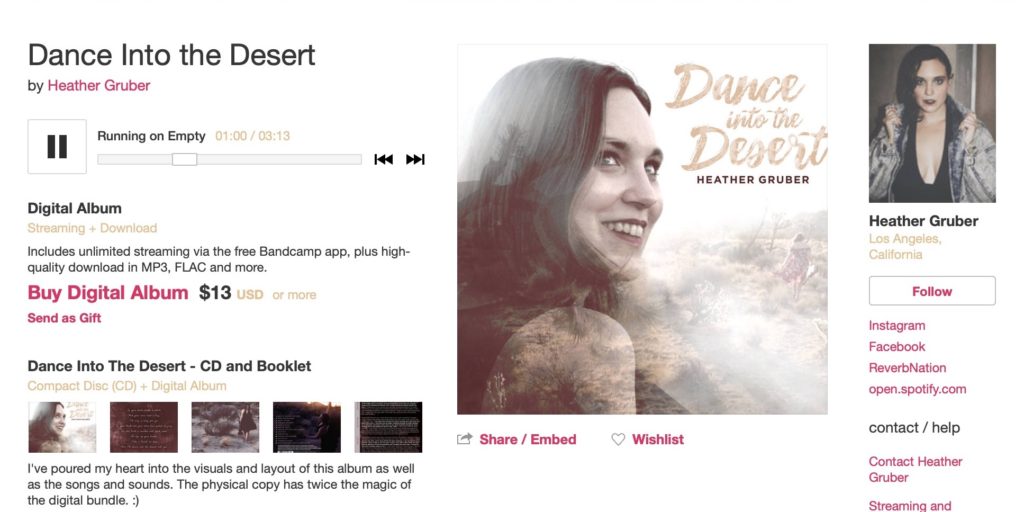 Heather Gruber's Journey From Busking to Recording
The range of songwriting ability is impressive, with tracks that take the listener from quirky self-doubt to world-topping confidence. She has played her music on the street, on the stage and in the studio.
On the new record, production is tight, with all parts working together beautifully. But what comes through loud and clear is the vulnerability of life, portrayed through Gruber's unwavering and resilient voice. Hearing this voice lends a true credibility to our own journey.
There are 13 songs on this album, but perhaps the catchiest and sweetest is "Here You Go Again." In life you may have to make tough decisions, but let's just say at certain times it's time to follow our own individual path to fulfillment. 
And with Dance into the Desert, Gruber is well on her way.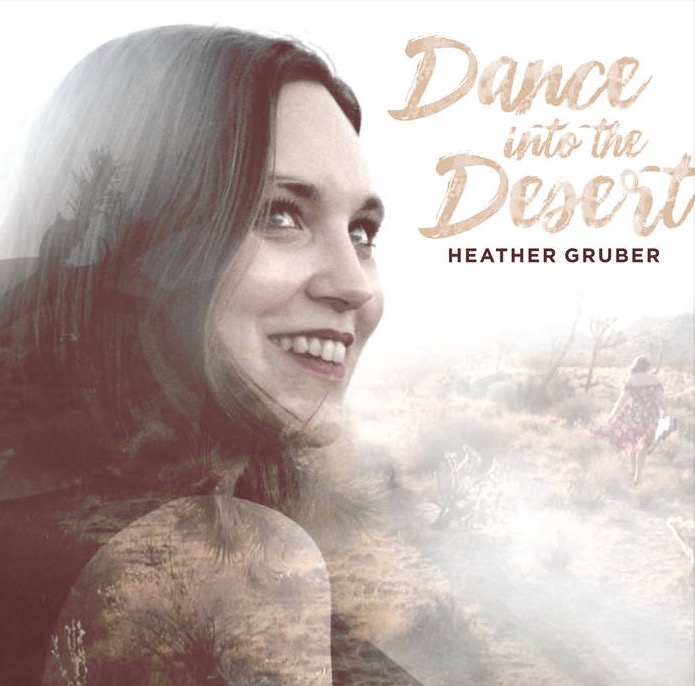 Dance into the Desert
Recorded at Seaward Studios 
Mixed by Alec Sherrie 
Produced and Mixed by Joseph Freeman 
Mastered by Mozu Mastering 
Guitar by Joseph Freeman 
Piano by David Naffie 
Drums by Ian Hubbard 
Bass Guitar by Chris Clark 
Cello by Marc Christian 
Ukulele, Guitalele, and Vocals by Heather Gruber 
Dance into the Desert Track List:
1. Beauty Outside the Lines
2. Here You Go Again
3. Ready or Not
4. Running on Empty
5. Lost in Space
6. Lost My Halo
7. How Do You Feel About Now?
8. Let it Fly
9. Perfect Day
10. Dancing on the Edge
11. Letting Go
12. Stepped Outside
13. What's so Good About Being Young?