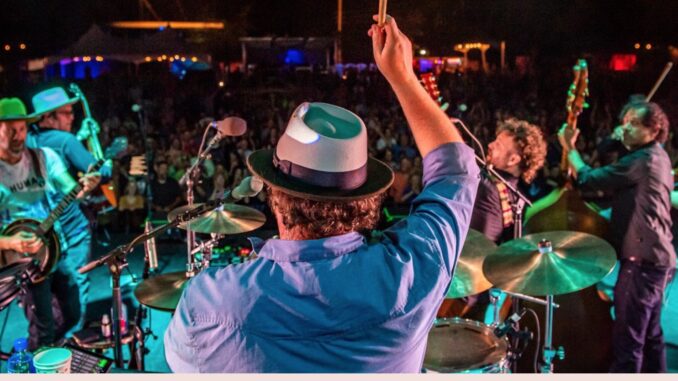 Release – With their new album Morning Shift, North Carolina's favorite sons Steep Canyon Rangers have once again found a way to push the expanse of their sound, and skills, to the next level.
Out today via Yep Roc Records, Morning Shift finds the combo telling stories that both honor their roots and expand upon the living art of bluegrass music—all while solidifying their reputation as influential songwriters.
Produced by Darrell Scott, a distinguished songwriter and performer in his own right, Morning Shift also marks the band's maiden studio voyage with Rangers newcomer Aaron Burdett. An award-winning singer-songwriter and student of folk tradition, Burdett's stylings immediately blend with the band's Appalachian and Piedmont roots, while adding his own mark to the 20+ years of developing their signature sound.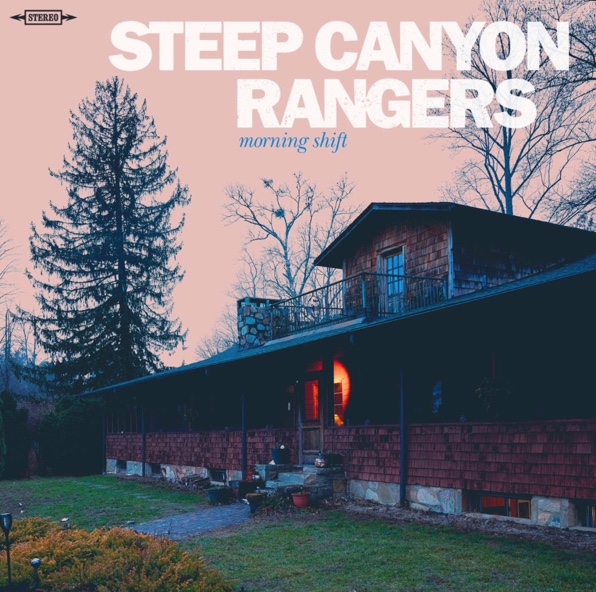 Fans can stream or purchase Morning Shift today at this link and watch the lyric video for the title track here. The Steep Canyon Rangers will return to the stage tonight and tomorrow for the Mountain Song Music Festival in Brevard, North Carolina, before hitting the road with longtime collaborators Steve Martin & Martin Short this fall.
Steep Canyon Rangers are made up of Graham Sharp on banjo and vocals, Mike Guggino on mandolin/mandola and vocals, Aaron Burdett on guitar and vocals, Nicky Sanders on fiddle and vocals, Mike Ashworth on drums, dobro, guitar and vocals, and Barrett Smith on bass, guitar, and vocals.
Stopping at the Grand Ole Opry in December, a full list of tour dates can be found below or at steepcanyon.com/tour.
For everything else Rangers, please visit steepcanyon.com.