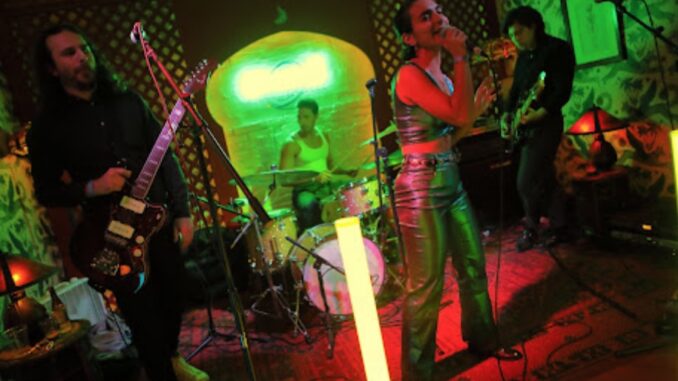 Photos and words by NOTES FROM VIVACE
Just across the street from Los Angeles State Historic Park is Oracle Tavern. Though just a couple miles from Downtown Los Angeles, there is a sense that you're isolated from the world. One walks into the compound and you immediately get the feeling that this would be the perfect spot for a music community. There is a nice parking space for outdoor performances and inside has a Middle Eastern style.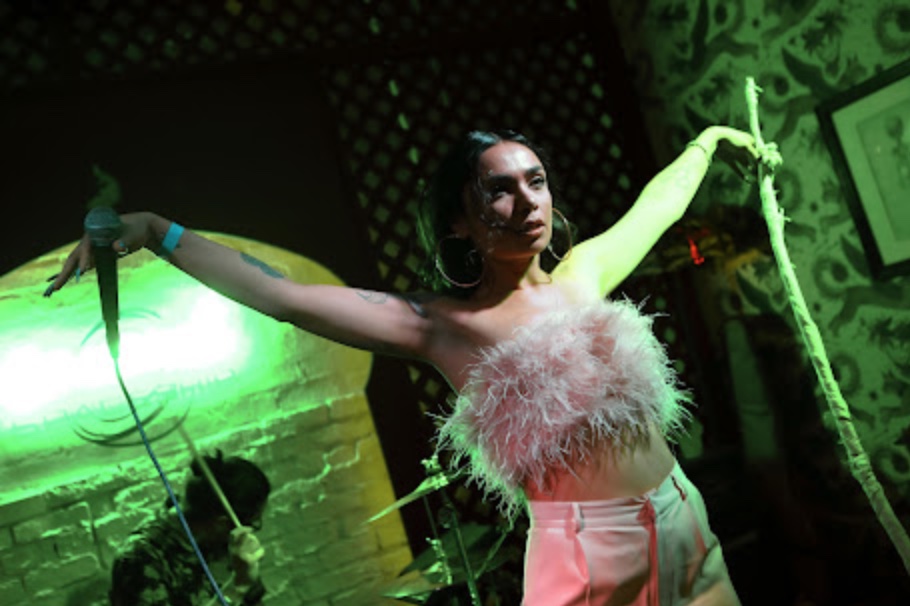 The record label Coconut Spaceship is making the space their own. They've held two music festivals at the location, Lunar Bloom in November 2021 and Touchdown in February 2022. On a recent Friday night, they held a double music video release party for Night Talks and Edgar Everyone.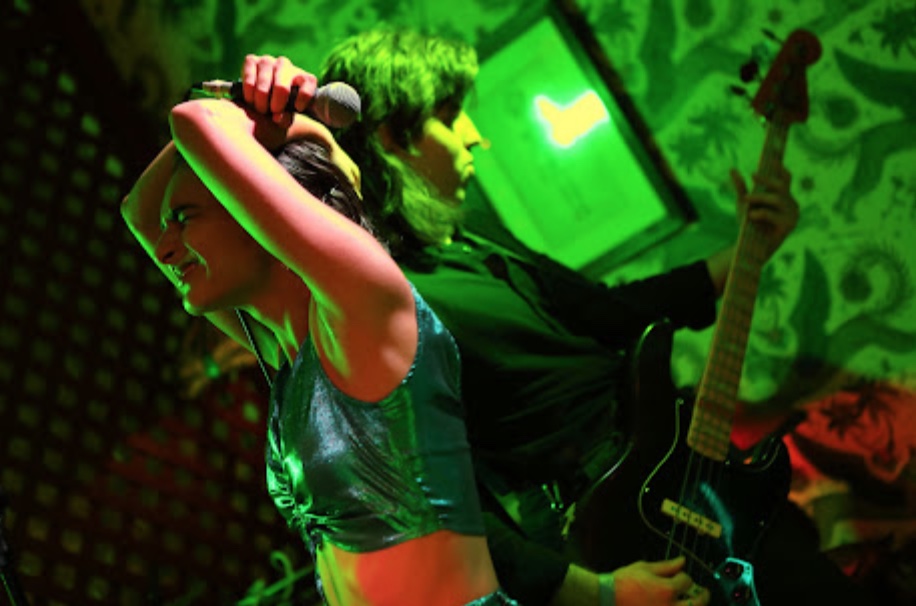 Out in the parking lot, Night Talks debuted their amusing music video "Searching" from their recently released album Same Time Tomorrow. The video follows the misadventures at a talent show. Then Edgar Everyone's animated "Shasta Lounge" video highlighted the cool dance vibes of his music. The video follows a random roadside encounter on the way to a mountain cabin. Is it the perfect romance? It might have been just a fling, but one can hope there was something more there.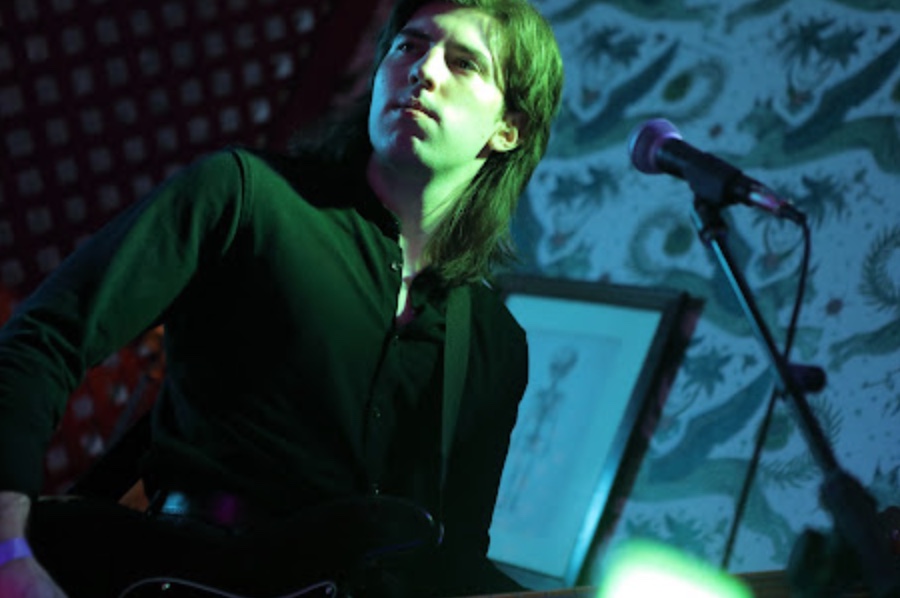 From there, it was into the Oracle Tavern where Night Talks, Edgar Everyone, and Doll Klaw played sets. Night Talks opened the night with their melodic indie rock sounds. Lead Soraya Sebghati is making the high kick her signature move for their live sets. Next up was Edgar Everyone giving the audience a reason to dance. Doll Klaw closed the night out. Her music has a mystical, meditative sound.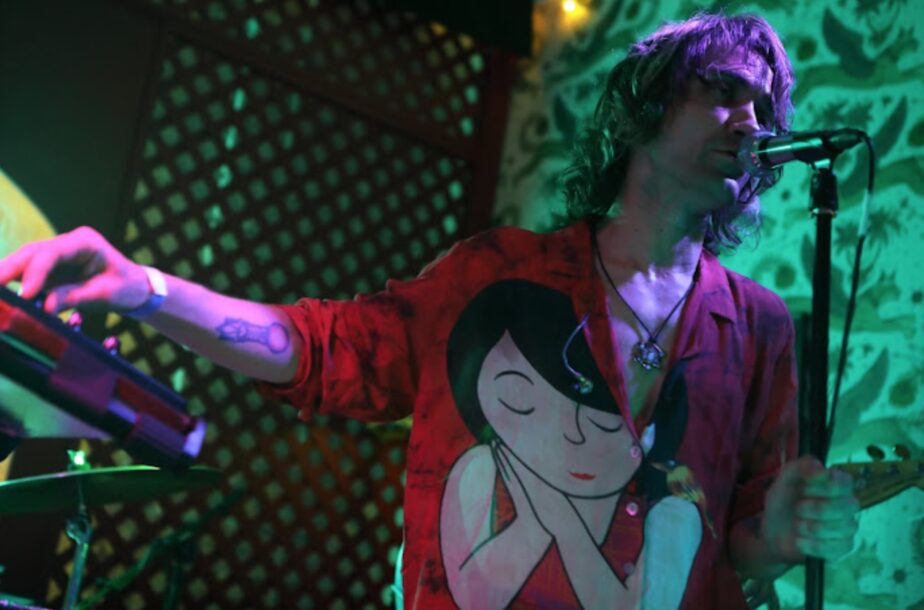 It will be a joy to follow the progress of Coconut Spaceship and the local music community that they develop. One gets the feeling that something special is happening.