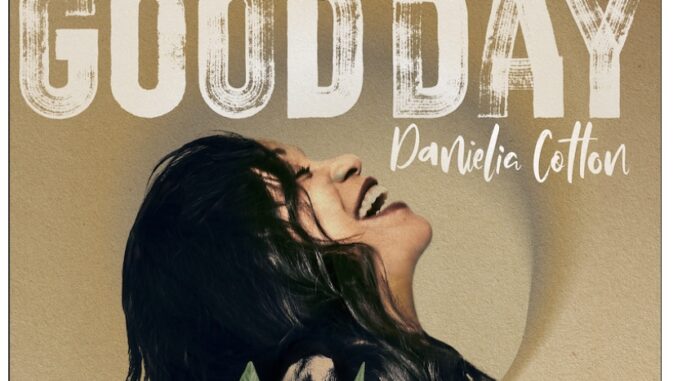 By DONNA BALANCIA
Danielia Cotton proves she survives and thrives with her new album Good Day, set for a March release.
While many may have been idling during the last couple of years, the gorgeous New York singer-songwriter has created a record that is sure to inspire, called Good Day. 
Good Day is a reflective and sweeping collection of heartfelt songs, ranging in style from bold Americana to her trademark gritty and soulful blues. On Good Day, Cotton's voice is the star of the show and the outstanding collection is a rousing reminder of her remarkable musical talent.
Cotton sat down for a Q and A with US Rocker.
Q: Tell us about the inspiration for this great album, Good Day, which will be released in March.
DC: It was just a great team, working with some great people. From start to finish.
Q: What were your influences in creating these songs because they really run the gamut.
DC: I finally let that soulful side come in. This time Cream Devlin who is also on the album and I have co-written a few things like "For Your Life," and "Super Cool," but I've gone back to revisiting a lot of the older music.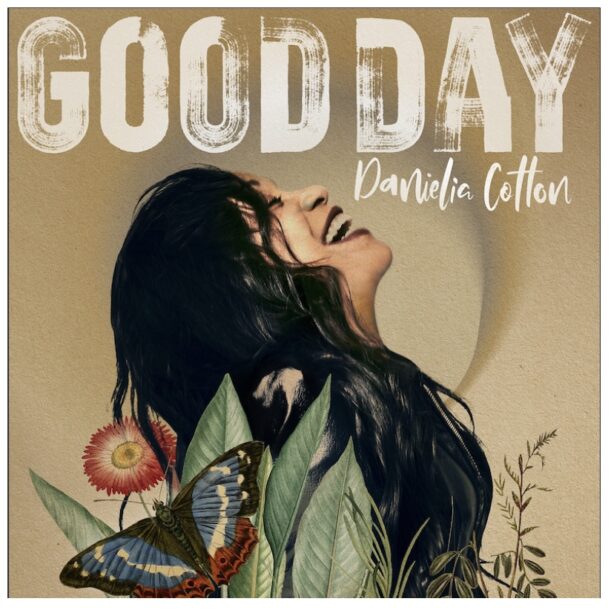 Q: What is it like to put your album out on vinyl?
DC: We're doing it in vinyl, so on the second side it gets deep, and it takes you on this whole other emotional vibe, so it's like two different sort of moments.
Q: What inspires you these days, you know with these difficult times and everything?
DC: It was just coming and I don't know, sometimes the music comes so fast you can't write it down. We were losing people and we were just going through a lot and we were trying to pull up, the whole country was trying to pull up emotionally, which is what inspired "Follow Me."
Q: Who are some of today's artists who inspire you?
DC: I love Chris Stapleton. I'm not in the slot he's in but as a performer and sunwriter he checks it all off. Brandi Carlile is having her moment and doing her thing and there are people like that out there saving music.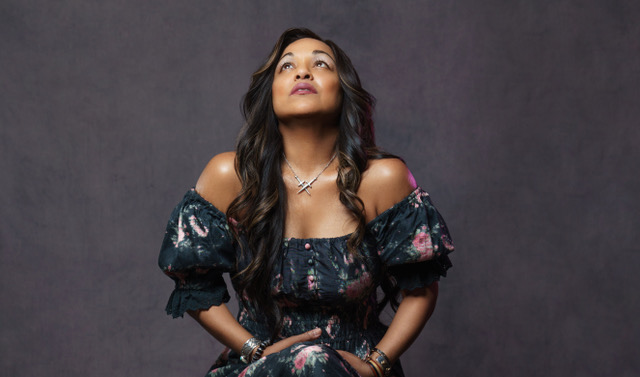 Q: Have you been back home to Hopewell, New Jersey, recently?
DC: I actually I bought a home that's there. You think you never want to go back to your hometown. But I came back on my own terms, I came back in the right way, when I was ready. And and now I just love it. I love it, love it. It's really beautiful.
Q: What are your words of advice for people?
DC: Remember that movie, where they said, "Don't go into the light?" well, now, we have to "go to the light." You have to. You gotta find that light for yourself whatever it may be for you.
Q: Do you have any shows coming up?
DC: We're doing a show in the big theatre in my hometown. Then I have another show in the summer. A lot of shows have been put on hold. But here in New York and surrounding areas we're still waiting.
Q: It's such a great record and so nice chatting with you, best of luck with the new record.
DC: Thank you.
For more on Danielia Cotton check out her website.
Follow her on Facebook, Instagram and on Soundcloud.
Listen to Danielia Cotton here: