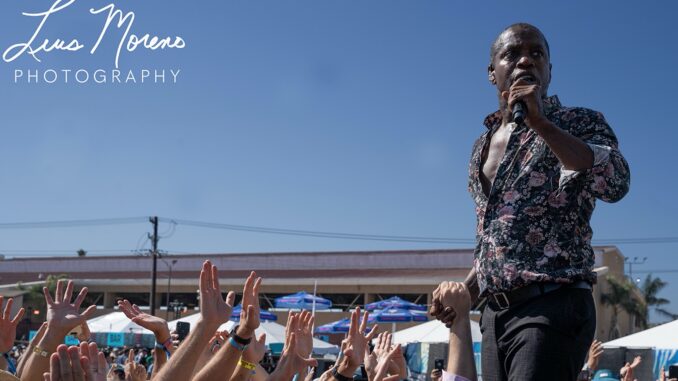 Photos and Review by LUIS MORENO
Vintage Trouble has dropped the track and video for "Outside-In (Quarantine Session)" a bluesy rock tune that takes the listener back to the band's trademark sound of great blues rock.
Vintage Trouble is one of those bands that has been with us all along, but seems long overdue for major fame.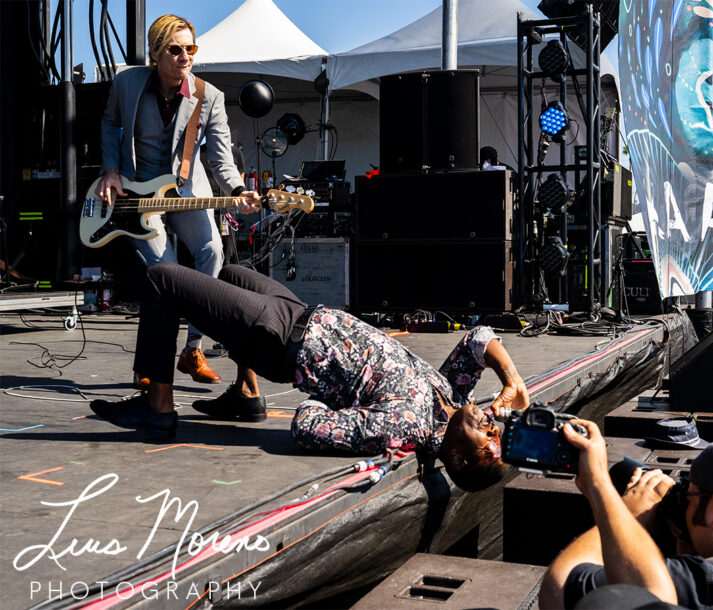 Vintage Trouble is comprised of Ty Taylor on vocals, Nalle Colt on guitar, Rick Barrio Dill on bass, and Richard Danielson on drums and is one of the best bands in the genre. The "Trouble Makers" have been around for about 10 years but still present a new take on a classic sound.
And while Vintage Trouble may fly below the radar to many, the band has impressive performance credits, having opened for such legends as The Who, The Rolling Stones and Lenny Kravitz.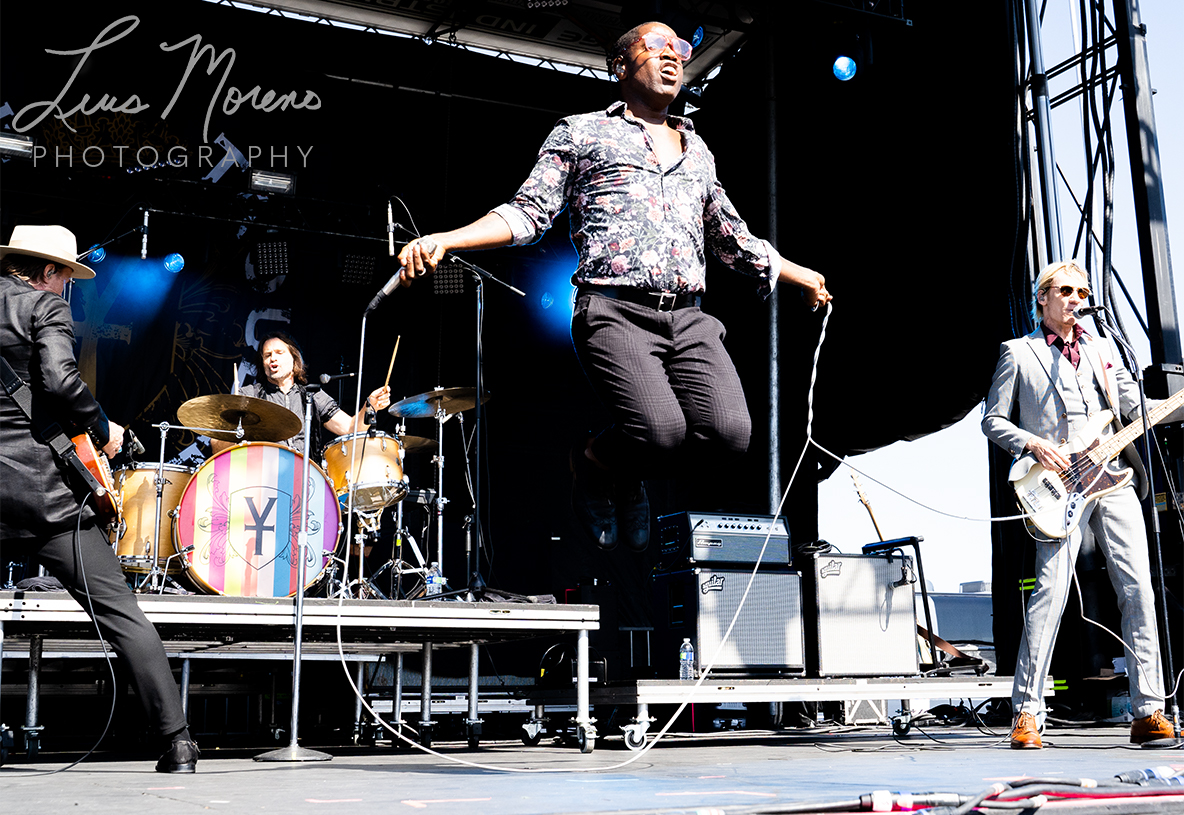 The last time I saw this band live was at KAABOO Festival in San Diego in 2019. And while it's not always the case for other bands, Vintage Trouble's music is matched by the great live show they put on. The lead singer Taylor has moves like James Brown and a voice that fits his high energy performance. Colt the lead guitarist gives you his best time and time again and it's clear the whole band lives and breathes its music.
The song and video "Outside-In" was written, self-recorded, mixed and filmed while in COVID-19 quarantine.
While the Vintage Trouble catalog is stellar, the new song actually takes the band back to its soulful blues roots. Their last release Chapter II, EP II, was a departure from what makes this band so great in concert. But with this new song "Outside-In," it's good to see, and hear, that the guys are coming back to the sound that makes them great.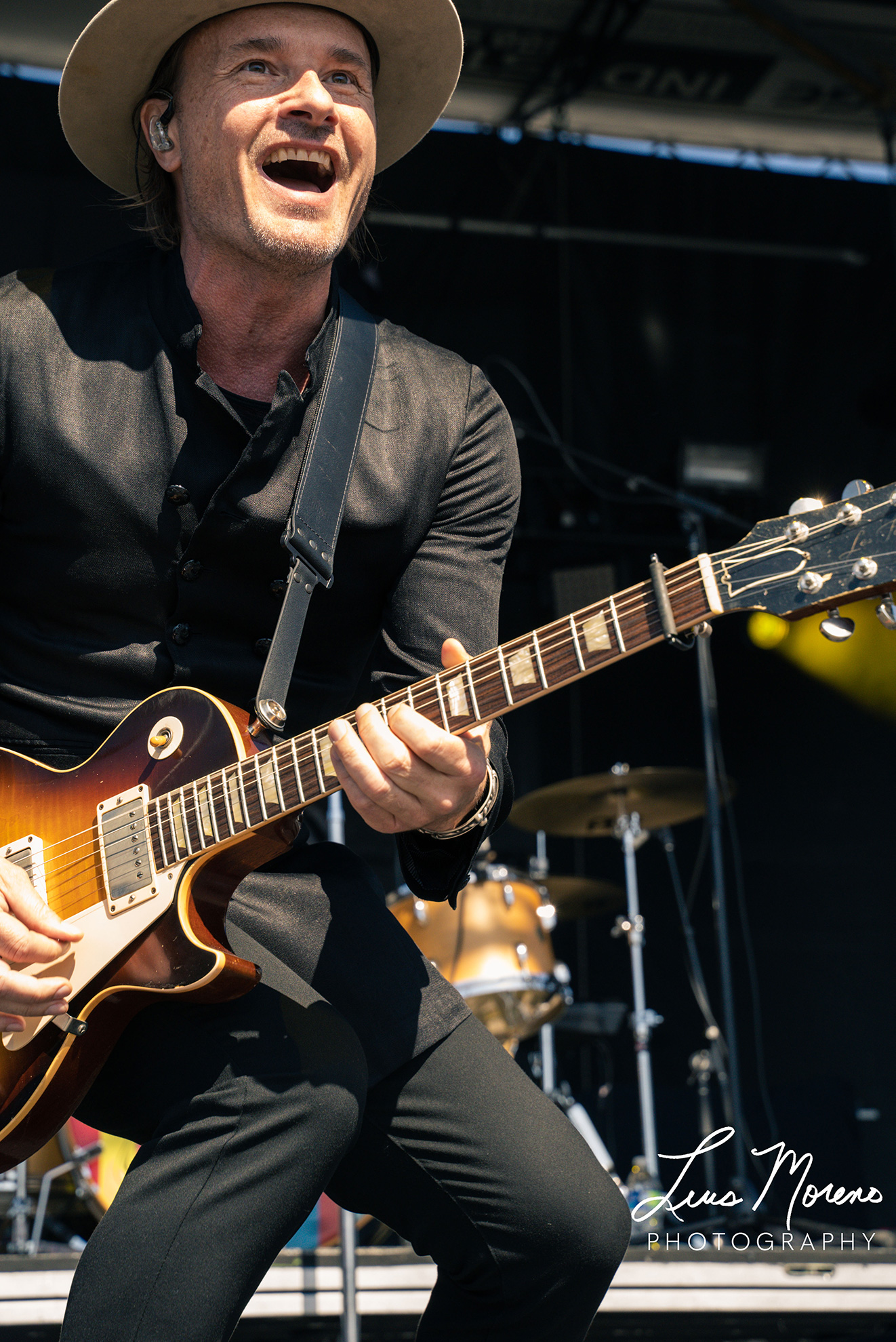 The opening drum beat on "Outside-In" sets the tone for head nodding and knee slapping. The bass keeps your heart yearning for more boom. The song has a nice lazy and funky sound to it. Taylor's rhythmic expansion and compression of the lyrics, to a clean and get-down dirty blues guitar. It delivers.
The band is apparently as anxious as everyone else to get back to some kind of normalcy following the COVID pandemic.
"While we wait for the day when it's safe to perform for our 'TroubleMakers' once more, we've put together this song and video for you from our Quarantine Quarters to yours," the band posted on the video.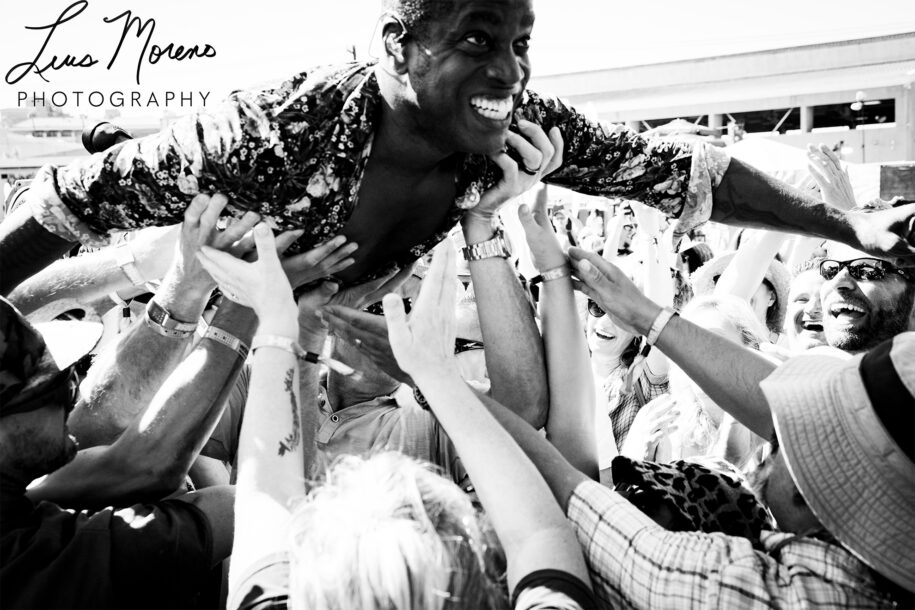 "Outside-in (Quarantine Session)" deals with the mental health effects of isolation during this time of social distance, and all proceeds will be donated to the National Suicide Prevention Lifeline (1-800-273-8255).
The song is also available on all streaming platforms: smarturl.it/outside-in