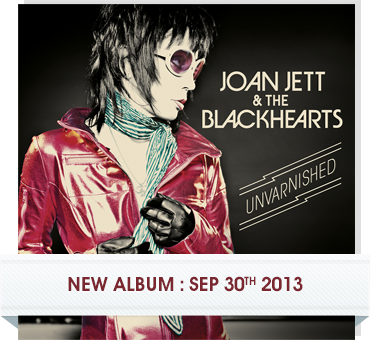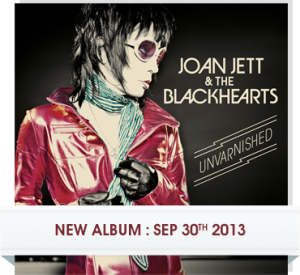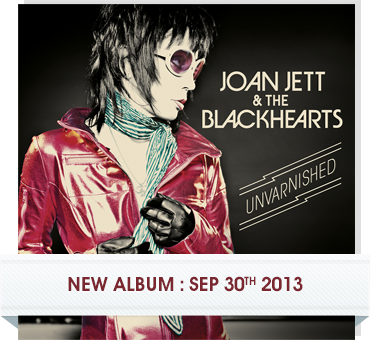 By DONNA BALANCIA – U.S. Rocker — Joan Jett said the pressure of 24-7 social media scrutiny has completely changed the music business.
Before a live studio audience on the CBS daytime show "The Talk," Jett said artists today must have a different approach to marketing and promotion.
"If social media was at the level it is now I don't know how long The Runaways could have survived," she said. "In my day there was something called 'mystique.'  Now if you put everything out there, it's like 'On to the next.'"
Jett said "I Love Rock and Roll,"  and "Crimson and Clover" made in 1981 with The Blackhearts were met with skepticism and 23 rejection letters.
"They told me, 'Lose the guitar' … all sorts of criticism," she said. "And it makes me wonder, do they listen to the tapes we're sending?"
Jett started playing guitar at the age of 13 and was touring the world with The Runaways by 17.  The first all-girl band was well received in Scandinavia, Norway, "England was OK and America pretty much laughed at us."
Social Media Mystique
Jett said musicians are being watched all the time via social media, which may not always be a good thing.
When asked about her opinion on Cyrus, she said: "It all comes back to the music. Miley made a good record and the charts are showing it."
CLICK TO WATCH VIDEO http://www.youtube.com/watch?v=pfP9QVnlpdg