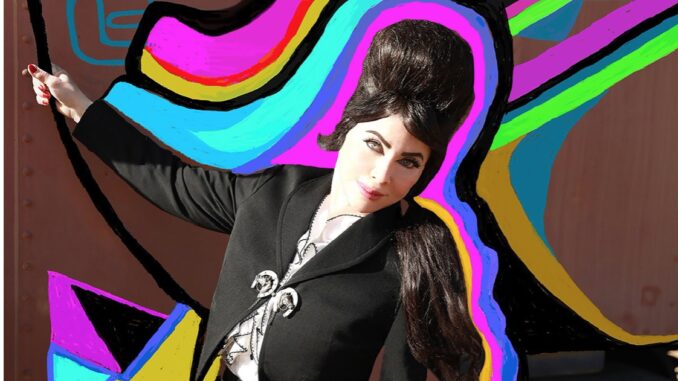 Edited by JOHN DALY
Kitten Robot Records, the company behind some of the most compelling punk rockers around, announced the release of Josie Cotton's new album Day of the Gun.
Clem Burke, Kevin Preston, Eddie Spaghetti and Lee Rocker lend their talents to the latest album by Cotton, the wildly innovative and lovely lady of rock.
"I've never been shy about being provocative or too ironic and I saw no reason to pull any punches on this one either," Cotton said. "Every record I've ever made has been kind of an experiment … a chance to morph into something else but this is the one where I go completely over the cliff. Let's just call it a 'Dystopian musical.'"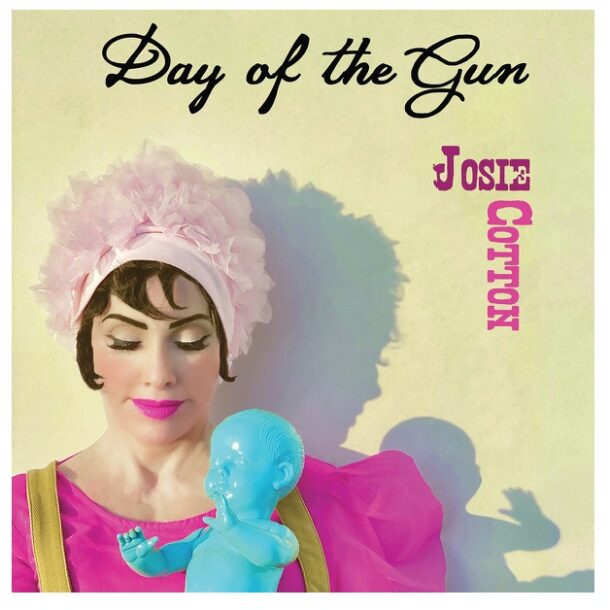 Also out today is the video for Cotton's newly released single "Painting In Blood" which was lyrically inspired by the music of "the wondrous" Ennio Morricone who scored many of the films from that era. As a longtime fan of B-movies, comedy/horror and only recently of Giallo movies, her appreciation of the aesthetics and texture of those films helped flavor some of her music.
"Ennio Morricone elevated and re-defined every genre he touched and his influences knew no limit," Cotton said. "From Beethoven to surf music to demonic children's choirs and beyond, he transformed the music of the low-brow horror movie into unforgettable art."
Listen to Josie Cotton's Day of the Gun
For the album-writing process, she drew from multiple sources of influence. The speedy, subconscious writing of her song "Disco Ball" she says, "was like being a stenographer on a train." The lyrics for her noir-influenced previous single "Cold War Spy" were inspired by George Orwell, and the spy novels of John le Carré and her fascination with the Cold War. Proving her inspiration can come from anywhere, "The Fathomless Tale of Silky and Sam" came from a dream about a spider she befriends in a parallel world.
Her new album, Day of the Gun, features guest appearances by Kevin Preston (Long Shot, Prima Donna), Eddie Spaghetti (Supersuckers), Clem Burke (Blondie), and Lee Rocker (Stray Cats). Day of the Gun was recorded over a 4-year time frame at Kitten Robot Studios and was produced and mixed by Cotton and Paul Roessler (TSOL, The Screamers, Nina Hagan).
Check out 'Painting in Blood' video here: