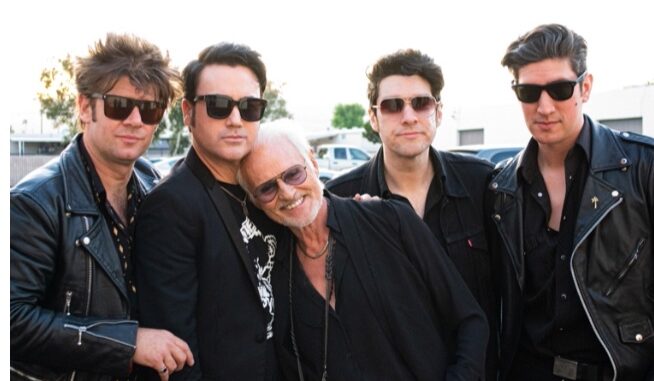 Michael Des Barres and Prima Donna have teamed up to release the rocking new double-sided single "Ain't Nothing You Can Do About It" on Wicked Cool Records.
The A-side is "Ain't Nothing You Can Do About It," co-written by Des Barres and Wicked Cool owner Stevie Van Zandt and the B-side is "Waves," co-written by Des Barres and Prima Donna frontman Kevin Preston. The tracks are available digitally, and are up for preorder on limited edition white 7" vinyl.
Recorded in early 2022 at Unison Music Studio by Bruce Witkin with Des Barres co-producing, the sessions were the result of a longtime mutual appreciation.
Listen/download here: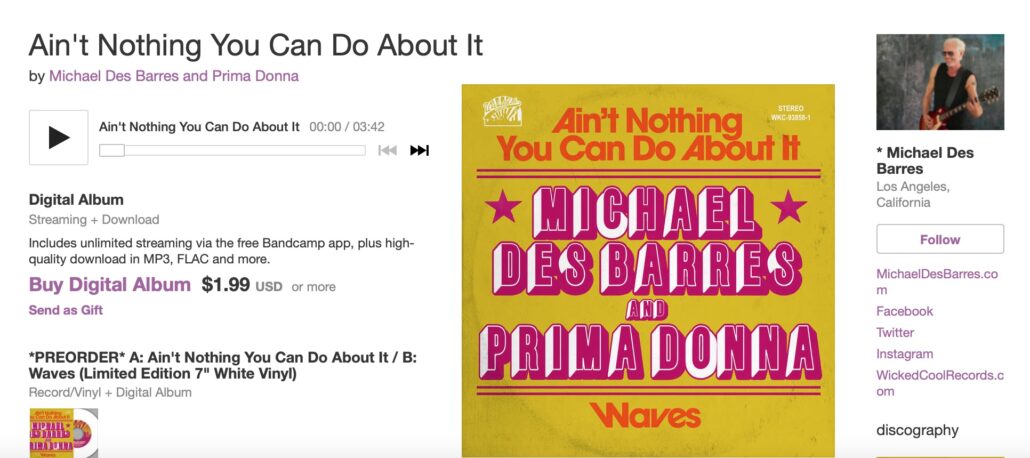 "I have admired Prima Donna as a band for quite some time since we are label mates at Wicked Cool Records, particularly Kevin Preston's songwriting," Des Barres said. "So, we got together and discovered a mutual love of exactly the same records and artists and immediately wrote this song."
Preston said he's been a fan of Des Barres for years and has followed him since the Silverhead days.
"Michael Des Barres is one of the coolest singers to ever do it," Preston says. "We wrote and arranged these tunes nose-to-nose on a couch and I got chills every time he started singing."
Prima Donna is comprised of Preston, Aaron Minton on piano, organ and saxophone, Lights Out Levine on bass and vocals, and David S. Field on drums.
Read previous US Rocker coverage of Prima Donna and Michael Des Barres .
Check out 'Ain't Nothing You Can Do About It' here: