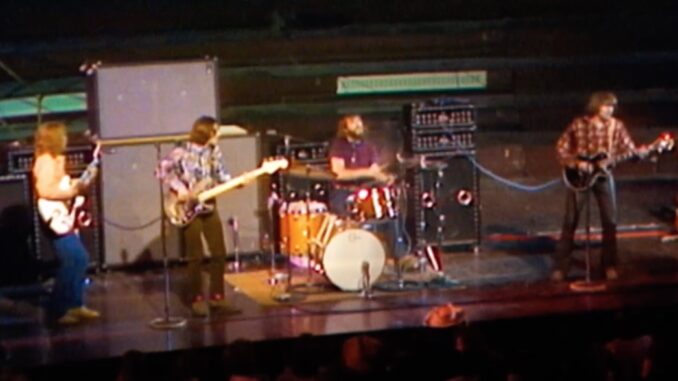 Creedence Clearwater Revival is releasing its long-lost recording of their 1970 show at London's Royal Albert Hall, which will be available for the first time ever in multiple formats.
Creedence Clearwater Revival at the Royal Albert Hall by Craft Recordings is set for release on Sept. 16 and is available now for pre-order.
Ahead of the album release, CCR debuts the full live performance of their hit "Fortunate Son." The advance single is available now to stream or download, while fans can also get a first peak at the concert footage from that night, with the launch of a full performance clip for "Fortunate Son (at the Royal Albert Hall)."
The video captures bandmates John Fogerty, Tom Fogerty, Doug Clifford, and Stu Cook fully engrossed in the high-energy performance for one of their most beloved tracks, a song that's been covered far and wide by artists including Pearl Jam, Rise Against, U2 and Foo Fighters.
Creedence Clearwater Revival at the Royal Albert Hall will be available September 16 on 180-gram vinyl, CD, and cassette, while select retailers will offer a variety of exclusive color variants,
Watch the video: