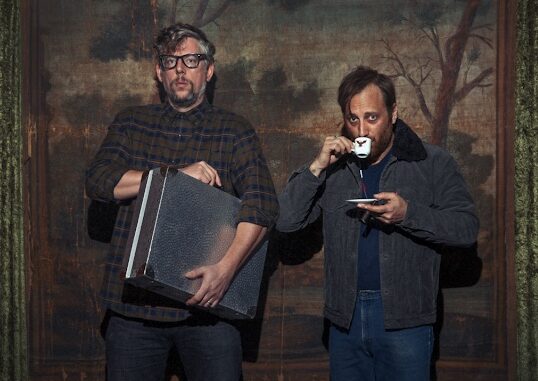 The Black Keys will embark on their first tour in three years in support of the new album, Dropout Boogie. They'll be joined on the road by Band of Horses for all dates, plus the Dan Auerbach-produced group Ceramic Animal (July 9-30), Early James (Aug. 24-Sept. 9), and the Velveteers (Oct. 2-18).
The Black Keys launch the Dropout Boogie tour July 9 in Las Vegas, followed by dates in Salt Lake City, Denver and St. Louis, before heading to the northeast and the south, and wrapping in Dallas on Oct. 18. Go here for tickets.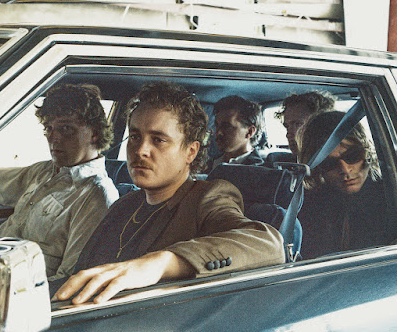 Led by the singles "Wild Child" and "It Ain't Over," Dropout Boogie features collaborations with Reigning Sound's Greg Cartwright, Billy F Gibbons (ZZ Top), and Angelo Petraglia (Kings of Leon) and will be released one day before the 20th anniversary of The Black Keys' first LP, The Big Come Up.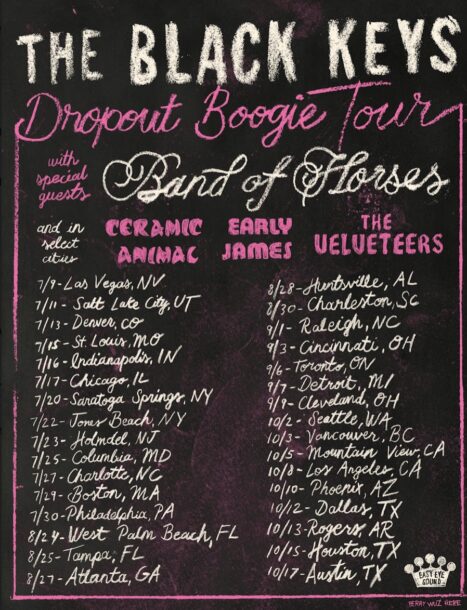 Auerbach and Patrick Carney wrote all of the material in the studio, and the new album is reminiscent of their early days making music together in their Akron, Ohio basements.
Listen to "It Ain't Over" here.
Check out the video for 'Wild Child' here: