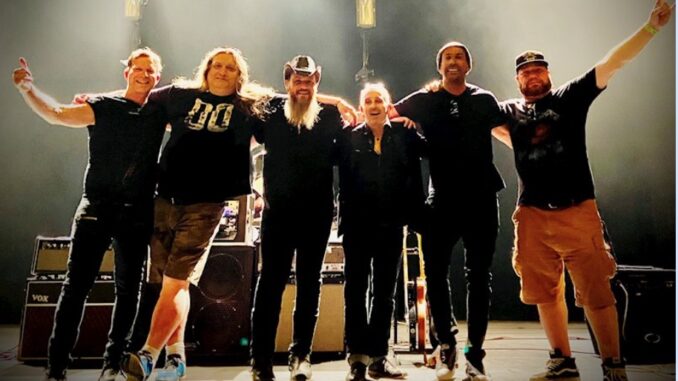 By JOHN DALY
Whitbeck has released the new album January 22 and fans of goth and dark rock may be in for a treat. The new music takes an inventive and futuristic approach to a genre that relies on heavy guitar and rhythm. 
January 22 opens with the mysterious "West Coast Love Song," a haunting track that inspires persistence through all odds. The collection grows in tone and scope from there with "A.D.D.," title track "Jan 22," "Just A Little," "Deliverance," and "Carpe Diem Sunrise," before changing directions with the rocker "Cinema."
"What In The World" is a favorite track as the darkly upbeat sound is catchy and redemptive. The record wraps with "In Other Words," which seems to give hopeful reassurance to the listener that more music is on the horizon.
Greg Whitbeck, an award-winning guitarist, vocalist and producer leads the group and he gets help from guitarist Sean Dillon, and former Sick Logic rhythm section Mario Loubert and Shiraz Mohammed.
Stream January 22 on Spotify: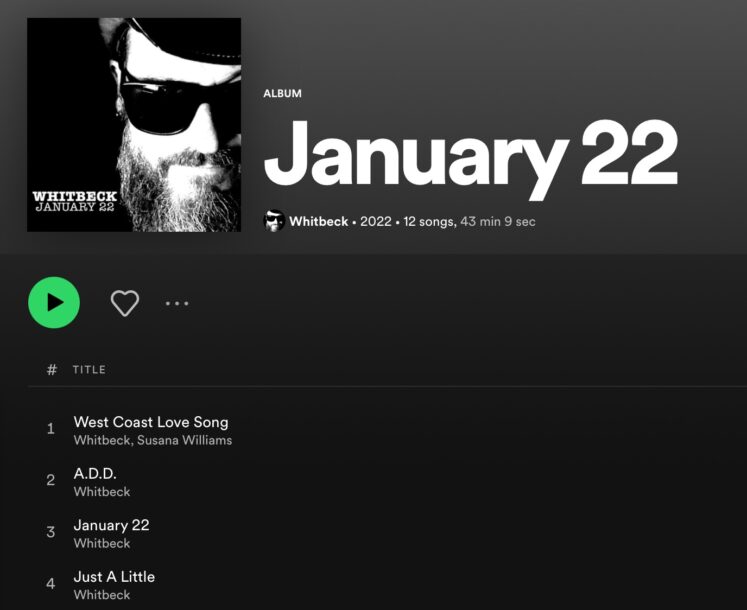 January 22 Tracklist:
West Coast Love Song (featuring Susana Williams / 5:08)
A.D.D. (1:45)
January 22 (2:02)
Just A Little (2:54)
Deliverance (4:05)
Carpe Diem Sunrise (3:09)
Cinema (3:31)
Pieces (4:06)
Sunbeams (3:41)
Drama On Hastings St. (3:34)
What In The World (4:08)
In Other Words (5:35)
Online:
Official Website: http://www.whitbeck.rocks
Facebook
Twitter
Instagram
Spotify
Apple music
TikTok
Youtube Channel