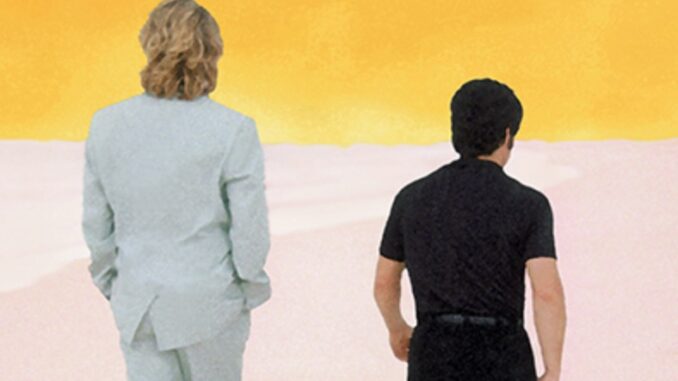 Daryl Hall & John Oates, Cage the Elephant, Mike Campbell and The Dirty Knobs and John Fogerty are among the musicians performing at the inaugural All IN Music & Arts Festival, set for Labor Day weekend in Indianapolis.
Indy Festival Partners in association with the Indiana State Fairgrounds and Event Center teamed up to present the new All IN Music & Arts Festival on Saturday September 3 and Sunday September 4 at the Indiana State Fairgrounds.
All IN Music & Arts Festival is a collaboration between music industry veterans Steve Sybesma, Paul Peck, Dave Lucas, and Kevin Browning. The event is part of a new, long-term agreement with the Indiana State Fairgrounds & Event Center.
The festival puts the spotlight on a diverse range of performers, including three stages representing multiple genres including Lucinda Williams and Her Band, Trampled by Turtles, Dawes, Misterwives, The Four Tops and many more.
The fest features All IN Dreamsets, which are celebrations of iconic songs featuring special guests. The Dreamsets are produced by Paul Peck who is known for his famous Bonnaroo Superjams and his PoWows at the Okeechobee Music & Arts Festival, and other special events. Paul was the creative force behind the Bonnaroo SuperJam.
The two All IN 2022 Dreamsets will honor the music of both Tom Petty and The Allman Brothers Band.
All IN festival tickets are available exclusively at ALLINFestival.com
Get involved! Sponsorship, vendor, partner, and volunteer opportunities are available now for the All IN Music & Arts Festival. Please visit www.ALLINFestival.com/get-involved to inquire.
For additional information visit: www.ALLINFestival.com
*****
All IN MUSIC & ARTS FESTIVAL 2022 LINEUP:
Daryl Hall & John Oates
Cage The Elephant
John Fogerty
Portugal. The Man
The Allman Brothers Band Dreamset starring Duane Betts, John "JOJO" Hermann of
Widespread Panic and many more
The Tom Petty Dreamset starring Dawes and many more
Trampled By Turtles
Lucinda Williams and Her Band
Dawes
Misterwives
Mike Campbell & The Dirty Knobs
The Four Tops
Watchhouse
The Driver Era
Dumpstaphunk
Samantha Fish
Hearty Har
Julia Kahn
Doug Henthorn
J. Elliott
The Rob Dixon Trio
Plus more to be announced