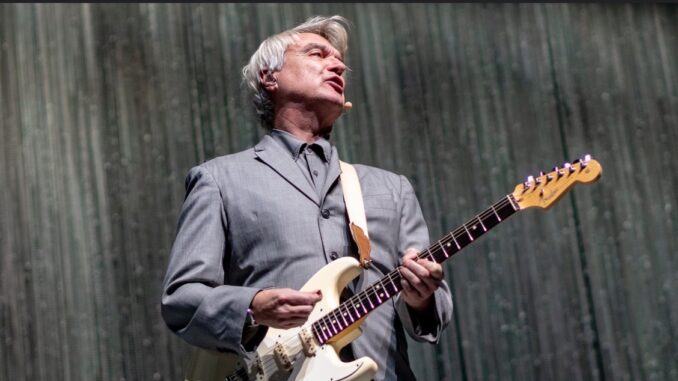 By JOHN DALY
David Byrne and Trent Reznor are among the speakers who will induct this year's honorees into the Rock and Roll Hall of Fame, it was announced.
The ceremony takes place March 29 at Brooklyn's Barclays Center. 
Byrne who is a Rock and Roll Hall of Fame winner as a member of the Talking Heads, will induct Radiohead and Reznor will induct The Cure. 
Queen's Brian May, whose band has achieved a resurgence because of the Academy Award-winning movie based on it, will induct Def Leppard. Def Leppard was the top vote-getter among the honorees.
Janelle Monaé will induct Janet Jackson, Simon Le Bon and John Taylor of Duran Duran will induct Roxy Music, Harry Styles will induct Stevie Nicks, and the Bangles' Susanna Hoffs will induct the Zombies. 
For more information go to the Rock and Roll Hall of Fame website.