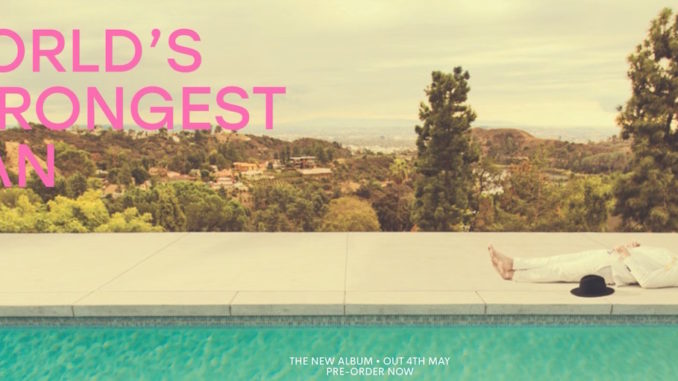 By DAN MACINTOSH
Gaz Coombes sure has changed since his days leading Supergrass in the early 1990s. Coombes is a grown adult now, and not the snotty kid he was then. He's said World's Strongest Man was inspired by Frank Ocean, among others. However, this is by no means just a white guy trying to do rythm and blues. It's much more wide ranging than that.
The single "Deep Pockets," for instance, is driven by a synth-pop-y groove, highlighted by Adrian Belew-like guitar fills. Coombes' vocal contains a Thom Yorke world weariness. About the most Oceanic element running though this album is the falsetto vocal oftentimes applied, exemplified by "Walk the Walk."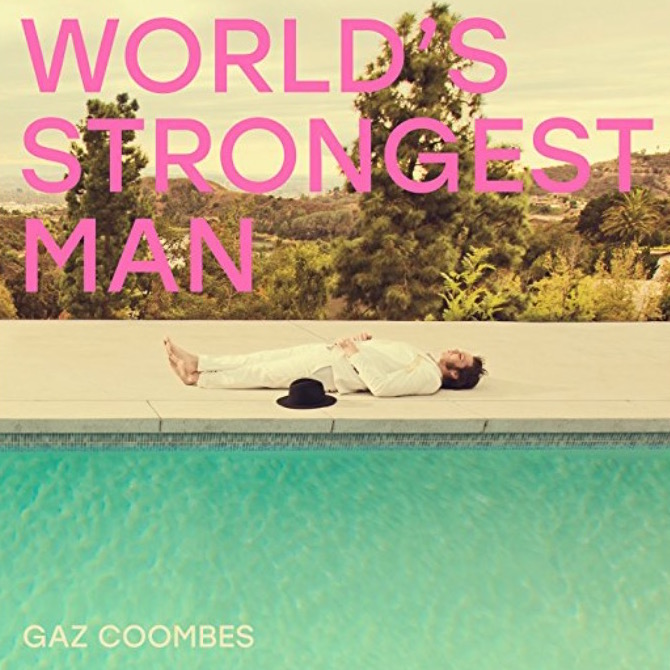 Radiohead comes to mind again with the electric piano-driven "Shit (I've Done It Again)." The track's moody dirge feel leaves it sounding like something from Radiohead's OK Computer. "Wounded Egos" features a children's choir on the outro. The latter song's introspection is representative of Coombe's aim to delve deeply into emotional issues throughout the album.
World's Strongest Man contains the thoughts and emotions of a maturing man. It's a little melancholy in places because Coombes' life has likely slowed down long enough for him to take stock of it. He finally breaks out with some honest-to-goodness rock and roll with "Vanishing Act," which incorporates rapidly strummed electric guitar. Coombes can also be heard shouting, "I'm gonna get my fucking head straight!" It's part rock song-part primal scream therapy session.
Coombes ends the album with "Weird Dreams." It begins with a skittering groove, underneath layered backing vocals, and ends with the rhythm track dropping out and evolves into a moody ballad. At the very end, Coombes sings over just a piano and sounds a little like the late Harry Nilsson.
These songs on Gaz Coombes' World's Strongest Man suggest that aging can be depressing. Say it ain't so, Gaz! Maybe this is just a phase. Let's hope so.