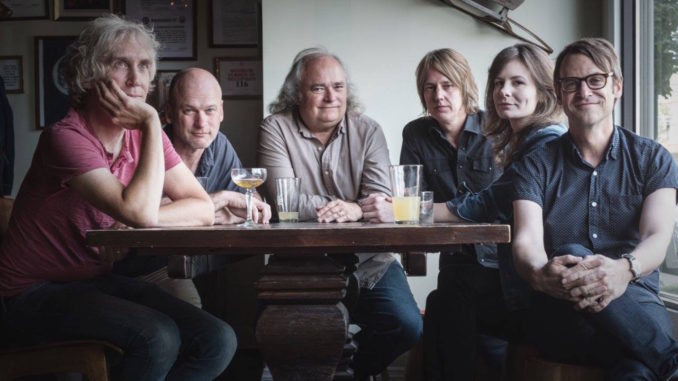 By DOTTIE PARIS
New Sincerity Works has released an LP for the ages with Wonder Lust.  It's got a great alt-rock feel that brings to mind some of the best out there, like music from Guided By Voices and The Postal Service.
Only Wonder Lust was the vision of one musician, Mike Tittel, who likes to take on challenges — and he succeeds. He took the bull by the horns and assembled some great musicians for this outstanding collection.
New Sincerity Works came together in 2014 when Tittel (ex-Loud Family, current drummer for Roger Klug Power Trio, photographer, artist, and music producer) decided he was simply going to "Just Do It." The band was created in the image of what all bands should look like, he said.
The songs are simple indie-pop/Americana with retro 1980's guitar/synth-driven new wave.
"I always wanted to be in this kind of band, playing guitar and singing, but nobody ever asked me because I'm a drummer," Tittel said. "I've played drums since I was eight years old and I've been at the back of the stage all my life. So I made the band happen. Actually, I made a record first, then decided to play it live with a band. The music won't shock anyone to the core. But it might make people who never sing, sing."
Check out the New Sincerity Works Facebook page.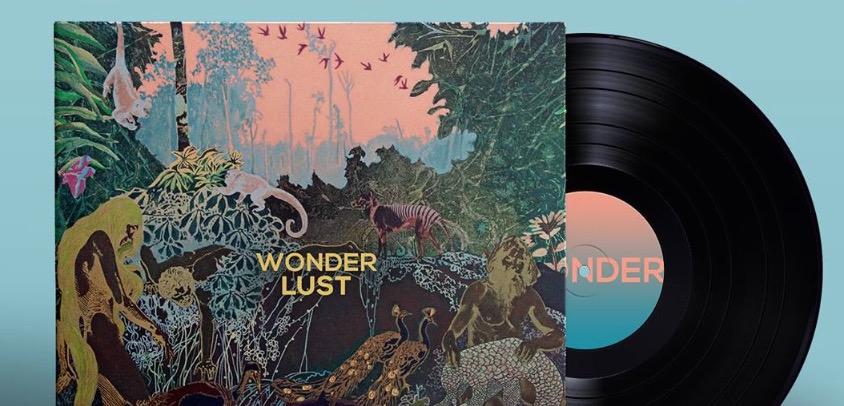 Release Info
Artist Name: New Sincerity Works
Location: Cincinnati, Ohio
Release Name: Wonder Lust
Release Date: Sep 19, 2017
Label: Unsigned Butter
Producer: Mike Tittel
Track List:
01. I've Got You
02. Just Like Vapor
03. Love to Love the Love
04. Midwest Reverie
05. Without Us
06. Find a Way Home
07. The Company We Keep
08. Wonder Lust
09. To Be Kissed Like That
10. Hearts Transplanted
Musicians:
Mike Tittel: Songs, Singing, Guitar, Drums,Keyboards (Roger Klug Power Trio, The Loud Family)
Roger Klug: Guitar, Singing (Roger Klug Power Trio, The Willies)
Lauren Bray: Singing, Keyboards
Greg Tudor: Drums, Singing, Pedal Steel (Roger Klug Power Trio, Cari Clara)
Bob Nyswonger: Bass, Singing (pyschodots, The Bears, The Raisins, Adrian Belew)
Mike Landis: Guitar, Keyboards, Mixing (Cover Model, Promenade and The Great Modern)
Styles: Indie Rock, Guitar Pop, Rock
Similar To: Rogue Wave, Paul Westerberg, Alex Chilton, New Pornographers, Spoon