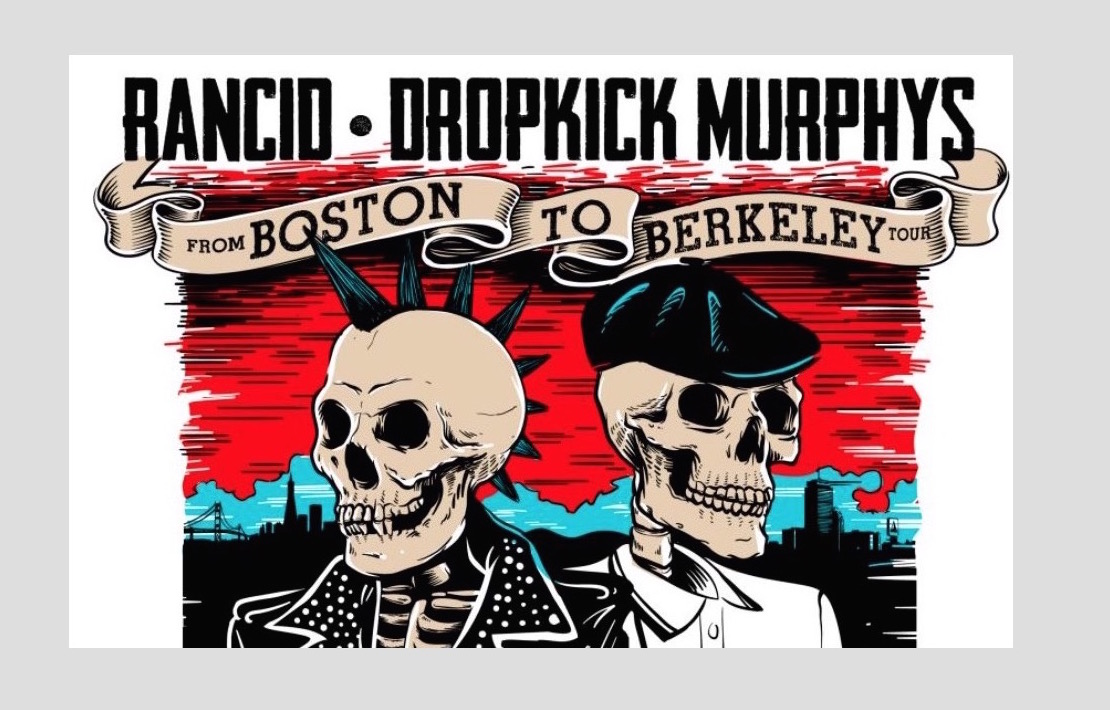 'Boston to Berkeley' Tour – The Name Says it All
By JOHN DALY
Rancid and Dropkick Murphys have announced the co-headlining From Boston To Berkeley Tour which will make five California stops, including San Diego, Sacramento, Berkeley, LA and San Luis Obispo in August.
The Bouncing Souls and Jake Burns, The Selecter and Kevin Seconds, support.
"Rancid is looking forward to hitting the road with our brothers the Dropkick Murphys," said Rancid's Tim Armstrong.
Rancid and Dropkick Murphys go back a ways. In 1997, Rancid's Lars Frederiksen found a copy of Dropkick Murphys' original EP at a friend's house. He gave it to his bandmate and Hellcat Records President Armstrong, who signed the band to his new label.
"It's a long time coming with these two bands touring together," said Rancid's Frederiksen. "There is so much history between both of us that it should make for a great tour. We look forward to seeing all of our friends and family out there."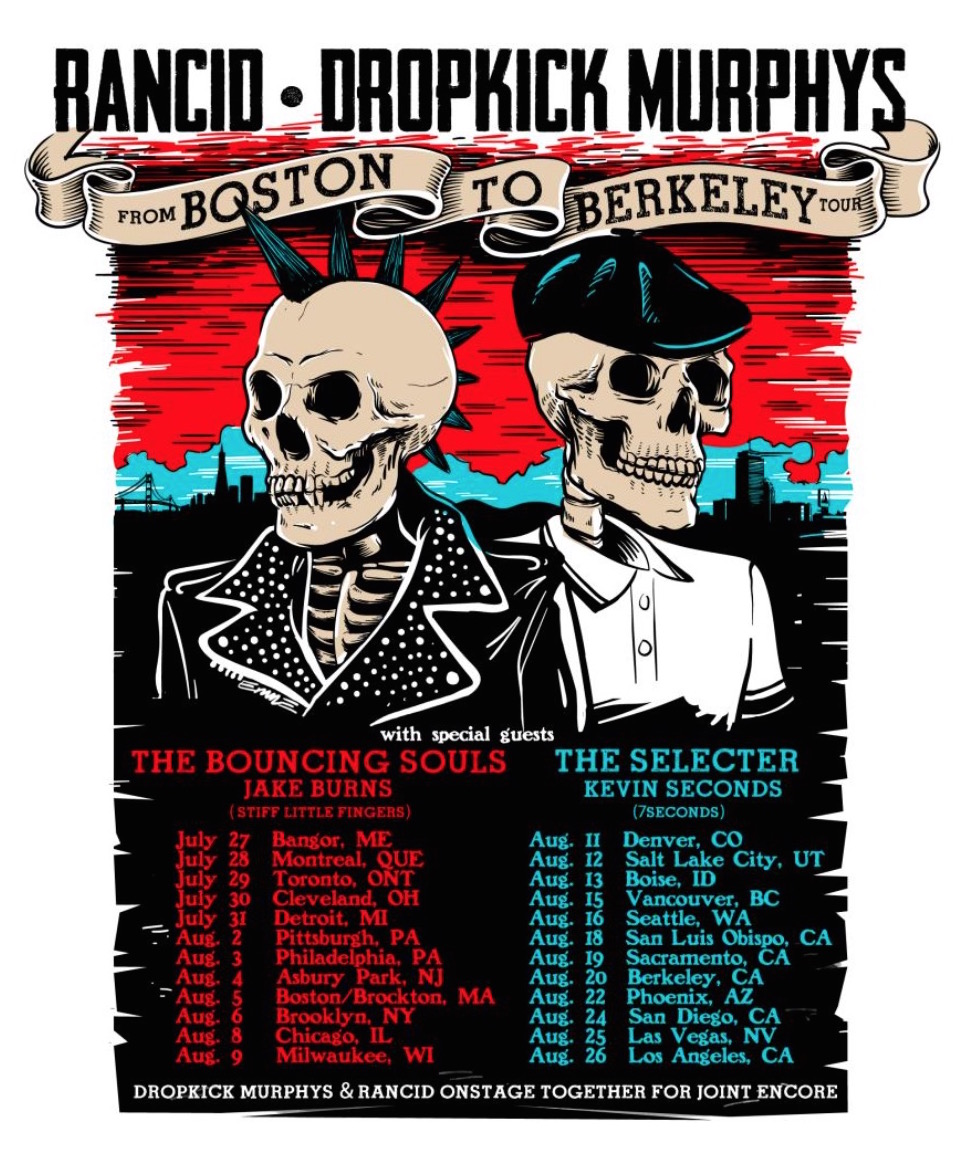 Rancid started following the breakup of Armstrong and Matt Freeman's Berkeley-based band, Operation Ivy. In 1993, Rancid signed with longtime producer, and label founder, Brett Gurewitz of Bad Religion and Epitaph Records. Gurewitz stayed on as producer.
Rancid, comprised of Armstrong, Frederiksen, Freeman and Branden Steineckert, has stayed independent. They have their own independent booking agent, they're on an independent record label, Hellcat/Epitaph, and they make their own t-shirts. The band releases its ninth studio album this year.
Dropkick Murphys are touring in support of their 11 Short Stories Of Pain and Glory album, released through the band's own Born and Bred Records earlier this year.
The band founded The Claddagh Fund, a charity to help support addiction recovery as well as children's and veterans' organizations. Dropkick Murphys–Al Barr, Tim Brennan, Ken Casey, Jeff DaRosa, Matt Kelly, James Lynch– raise funds, mentor, and lend a helping hand with veterans, youth sports, and drug and alcohol rehabilitation.
Dropkick Murphys have become ambassadors for their city. In Boston, it seems like everybody knows someone connected to the band whether by blood, friendship, or the time they shared a brew at a Boston Bruins game.
For more information on the tour check out The Dropkick Murphys or Rancid pages.